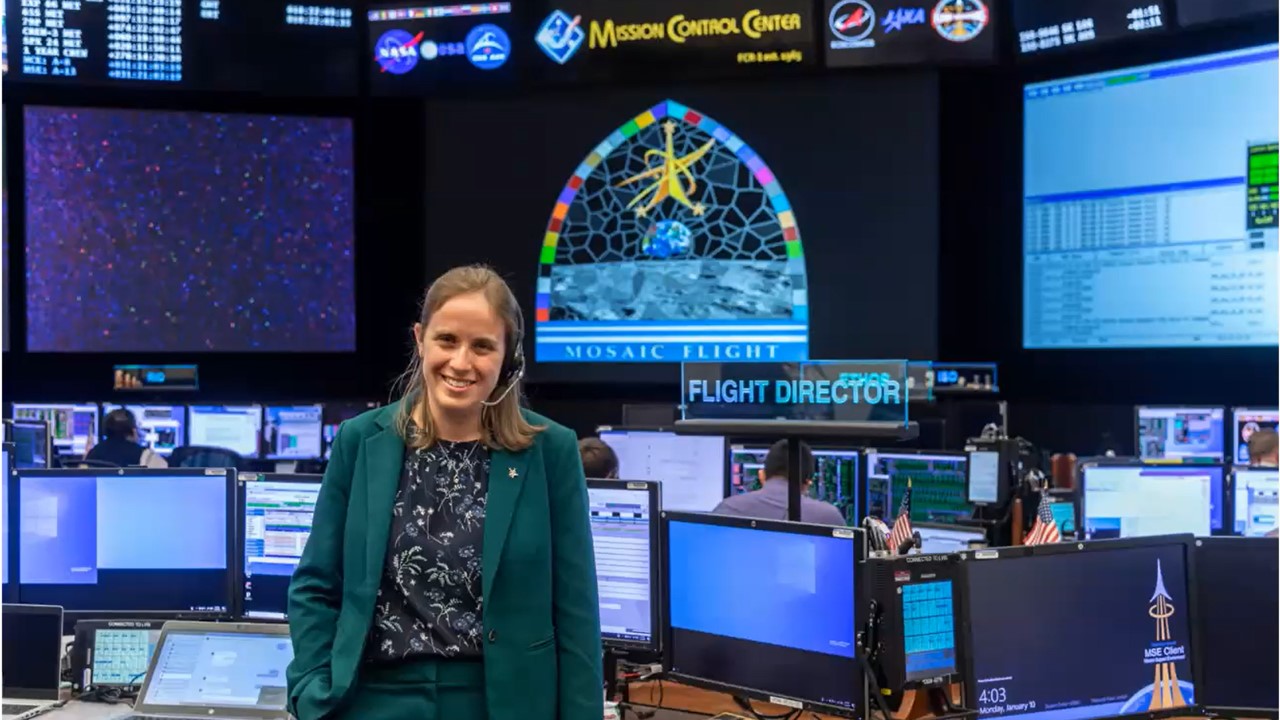 NASA's 100th Flight Director, former RCS student Fiona Turett, inspires students!
ROCHESTER, MI – NASA Flight Director Fiona Turett personally engaged West Middle School students via video conference Thursday, discussing the topic of togetherness and the importance of science, technology, engineering and mathematics (STEM) education.

After the assembly, eighth-grade students shared the following responses:

"I learned that anything I set my mind to, I can achieve."

"I feel very motivated to follow my dreams. She's really inspiring to all of us."

"She became a role model because she's showing us we can achieve our goals."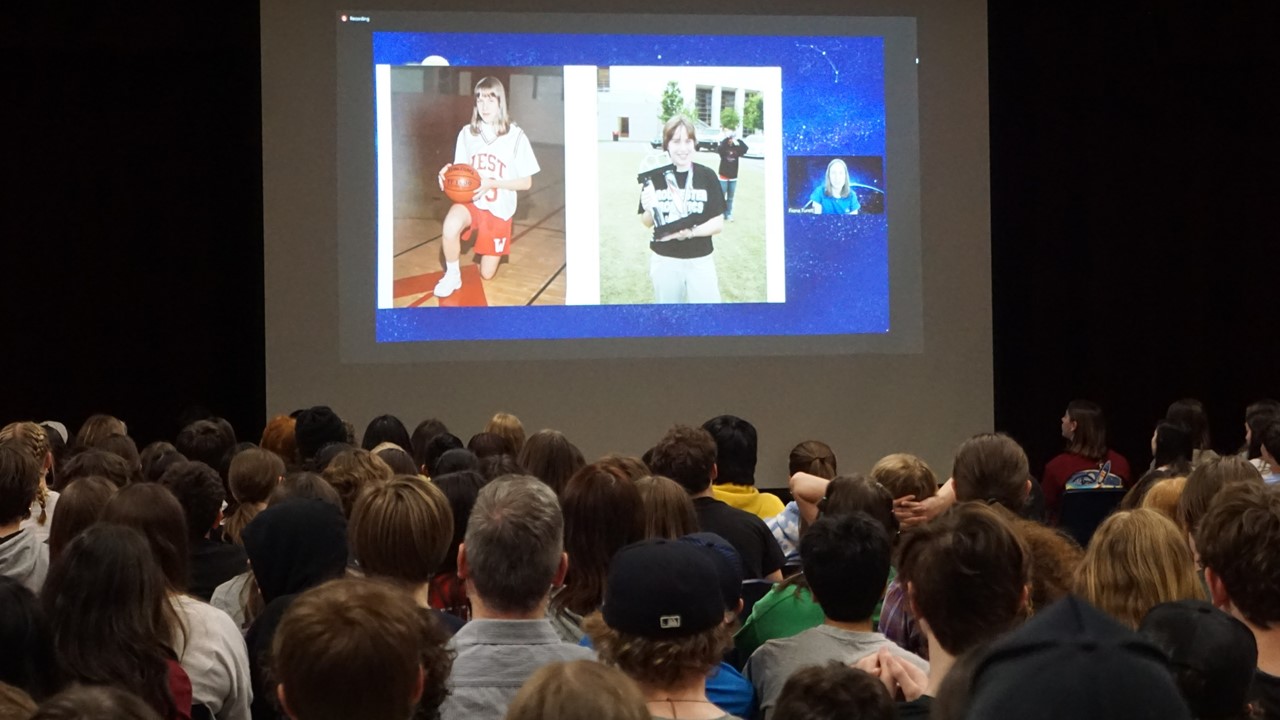 NASA Flight Director, Fiona Turett, Speaks to RCS students via Video Conference.
Fiona Turett is the 100th flight director for NASA. She grew up in Rochester Hills, Michigan, and received her primary and secondary education through the Rochester Community School District, having attended Meadow Brook Elementary, West Middle, and Rochester High School. She graduated from Washington University in 2009 with a bachelor's degree in mechanical engineering.

"This is one of ours. This is one that walked these halls. One of our eighth-graders from 2002 is now is working for NASA and achieving great things," said West Middle School Principal Lisa Fosnaugh, who invited Turett to speak.

As a NASA Flight Director, Fiona Turett is leading International Space Station (ISS) operations in Mission Control and working towards returning humans to the moon through the Artemis program. She is responsible for the safety of the astronauts and the ISS vehicle when she is on console, and uses her strong technical and leadership skills to lead an international team of flight controllers and engineers.

Turett's career at NASA began after graduation, supporting the last two years of the Space Shuttle program prior to transitioning to a flight controller role for the International Space Station's Motion Control System. She supported the Gateway lunar outpost and Human Landing System moon lander programs in an operations integration role prior to being selected as a flight director in early 2021. She certified as NASA's 100th flight director in 2022, choosing the callsign, Mosaic.

Fosnaugh was inspired by Turett's scientific curiosity, tenacity, and steadfast leadership growth through the years. In order to motivate students to finish the school year strong, Fosnaugh invited her to share her story.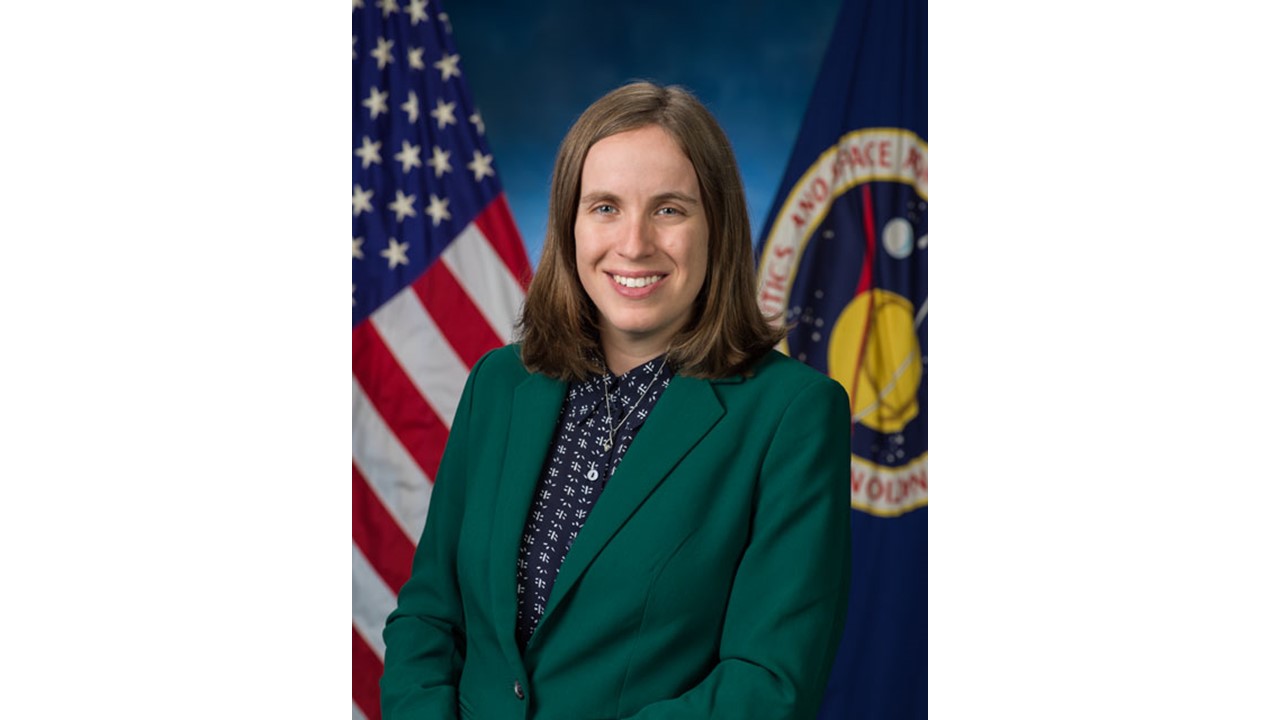 NASA's 100th Flight Director, Fiona Turett!
"I was reading about Fiona's choice of callsign, Mosaic, which symbolizes how all the pieces are needed to come together as a whole to achieve the mission. 'Togetherness' is a large part of our building-wide focus on Warrior G.R.I.T (growth, resilience, inclusion and togetherness), where we learn from one another, lean on each other, and are stronger together," said Fosnaugh.

During Turett's presentation, students had the opportunity to ask questions in real time and hear her inspiring story. Inquiries focused on the type of education required to become a flight director; her biggest role model and inspiration throughout her career; what made her want to work in the space field; the kinds of missions she was involved; and future goals in working at NASA.

"We are so proud of our students, past and present, and our teachers, administrators and staff members who encourage them to pursue their passion," said Debi Fragomeni, deputy superintendent for teaching and learning. "By providing children with a rich foundation that supports their academic, social and emotional needs, we are empowering them to make a difference in our community and country.


Rochester Community Schools Mission

To provide a quality education in a caring atmosphere for students to attain the necessary skills and knowledge to become lifelong learners and contribute to a diverse, interdependent and changing world.


###
April 17, 2023, Rochester Community Schools and Rochester.Life