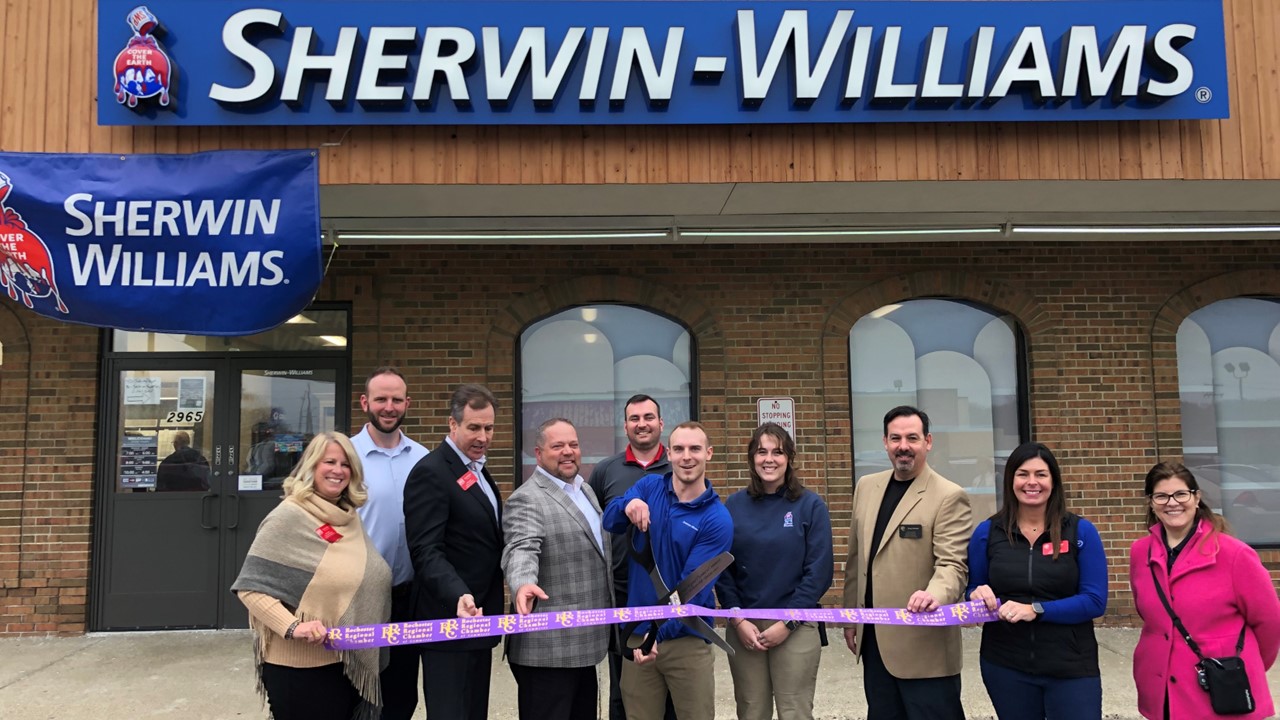 (l-r) Lisa Swiftney (RRC Ambassador), Blake Guyer (Sherwin-Williams City Manager), David Walker (Rochester Hills City Councilman), Bryan Barnett (Mayor Rochester Hills), Anthony DaDeppo (Sherwin-Williams Sales Representative), Thomas Carlson (Sherwin-Williams Store Manager), Abagail Sand (Sherwin-Williams Assistant Manager), Greg Johnson (RRC Board Member), Kelly Yurgo (RRC Ambassador), Carol Morlan (Rochester Hills City Councilwoman).
Sherwin-Williams Holds Grand Opening Ribbon-Cutting Ceremony for New Store in Rochester Hills
ONE DAY ONLY 40% off PAINTS on SAT MAR 4!
Mar 2, 2023, Rochester Hills, MI - On Thursday, March 2, 2023, the Rochester Regional Chamber of Commerce welcomed Sherwin-Williams with a Grand Opening "Ribbon-Cutting" Ceremony for their new store located in Rochester Hills at 2965 Walton Blvd., on the southeast corner of Adams Road and Walton Blvd, just south of The Village of Rochester Hills. The store is located in the previous Mr. Pizza Bootleg Party Store location.

Sherwin-Williams is celebrating the event with a ONE DAY GRAND OPENING SALE. They will offer 40% Off paints and stains, and 30% off on painting supplies. Along with a FREE Bucket and Brush there will FREE Pizza around lunch!

.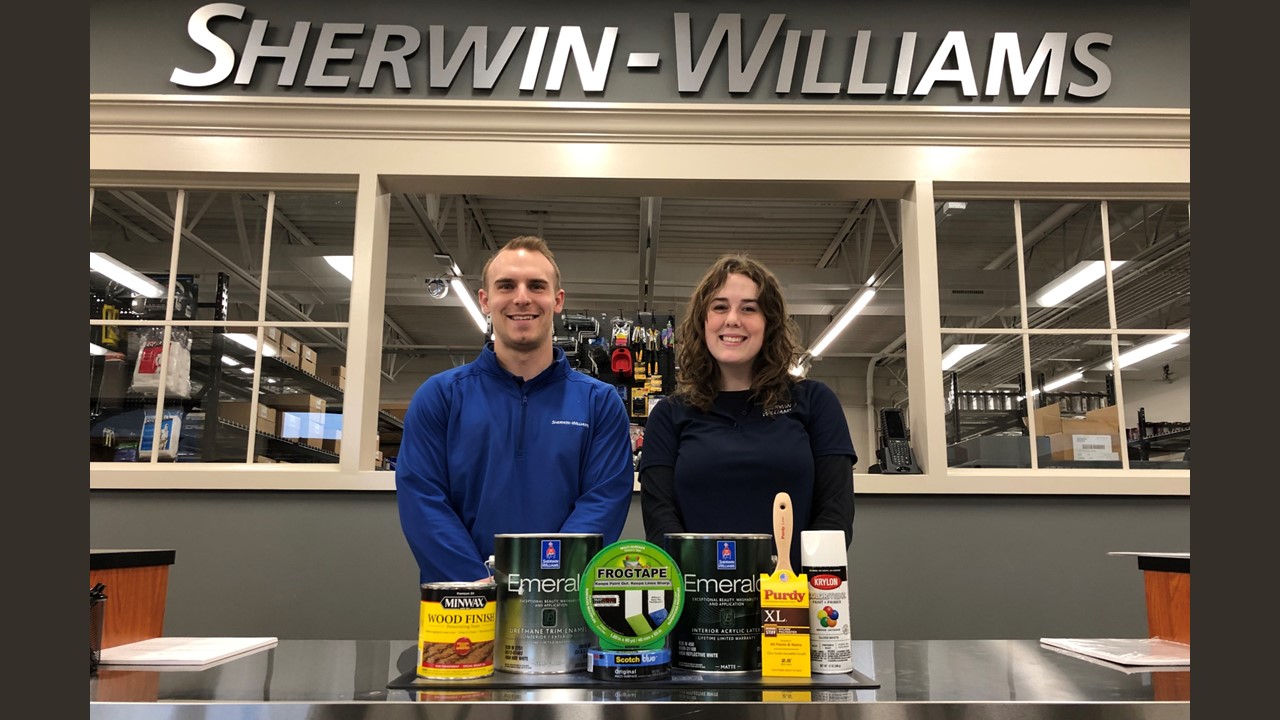 New Sherwin-Williams Store just south of The Village of Rochester Hills
This new Sherwin-Williams store becomes the third Sherwin-Williams Paint Store in Rochester Hills, joining stores located at 150 E Tienken (Tienken and Rochester Rd.) and 3054 John R (Auburn Rd. and John R Rd.).

Thomas Carlson is the Store Manager and has been with Sherwin-Williams for over five years. Abagail Sand is the Assistant Store Manager and has been with Sherwin-Williams for one year. Both Thomas and Abagail are excited about the new store and what it can offer the local community.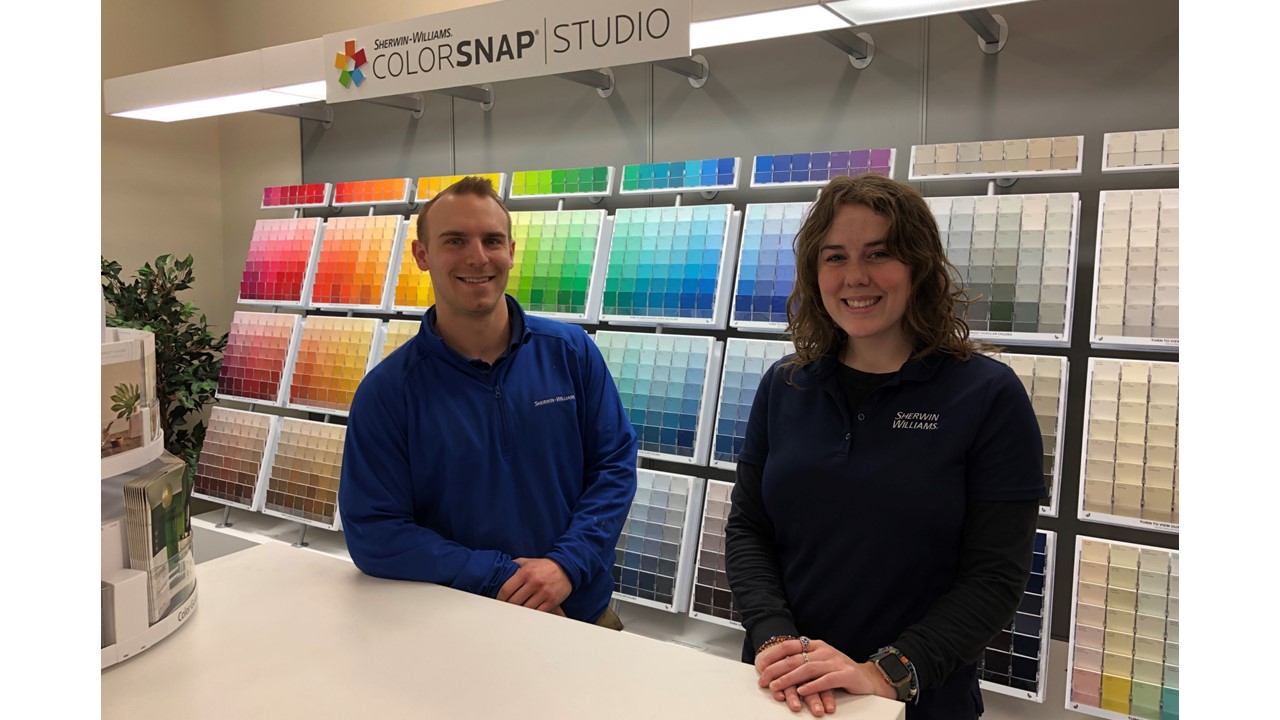 Thomas and Abagail ready to help you find the right color with the Sherwin-Williams ColorSnap Studio
Thomas shared, "I'm looking forward to really helping people solve problems by delivering the right products to meet their needs. Our commercial customers and contractors can grow successful businesses when they partner with us. Our residential customers gain long-lasting satisfaction when using quality Sherwin-Williams products."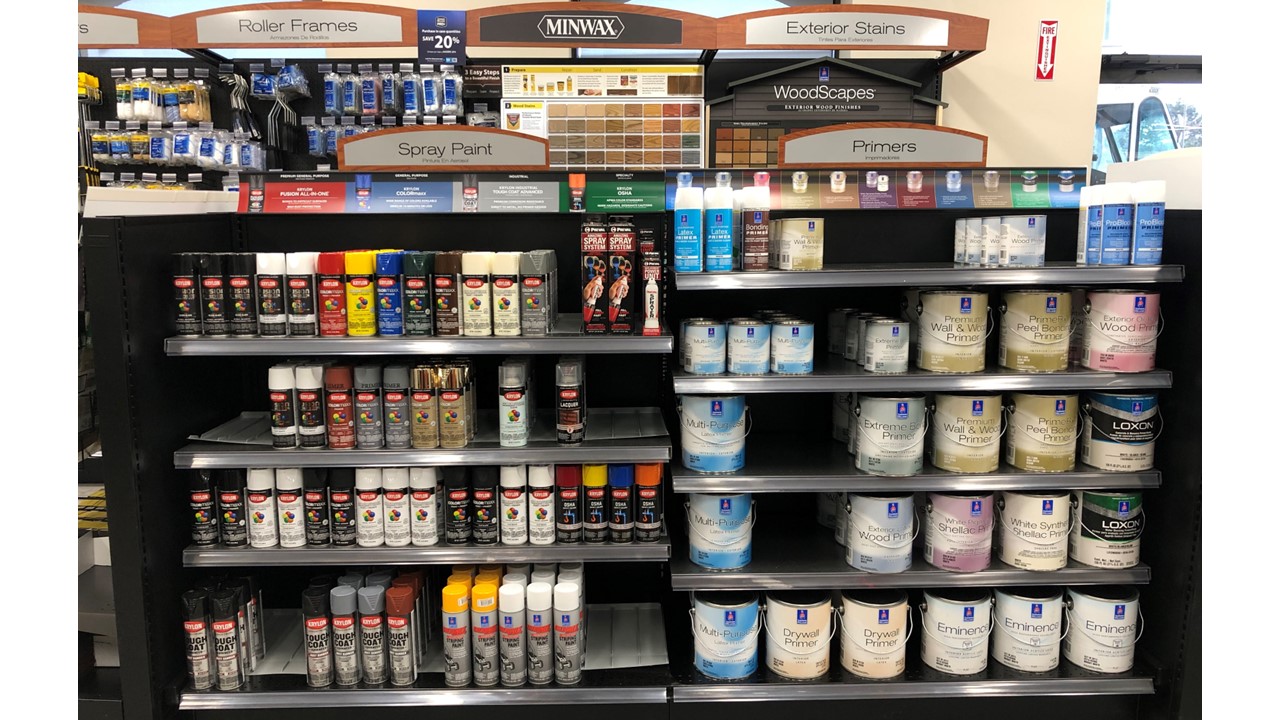 Abagail wanted customers to know, "One of the advantages of Sherwin-Williams is our knowledgable staff. Paint is at the core of what we do. Our team has deep knowledge of the paint industry and uses proper color theory techniques and color matching tools to get you the perfect product."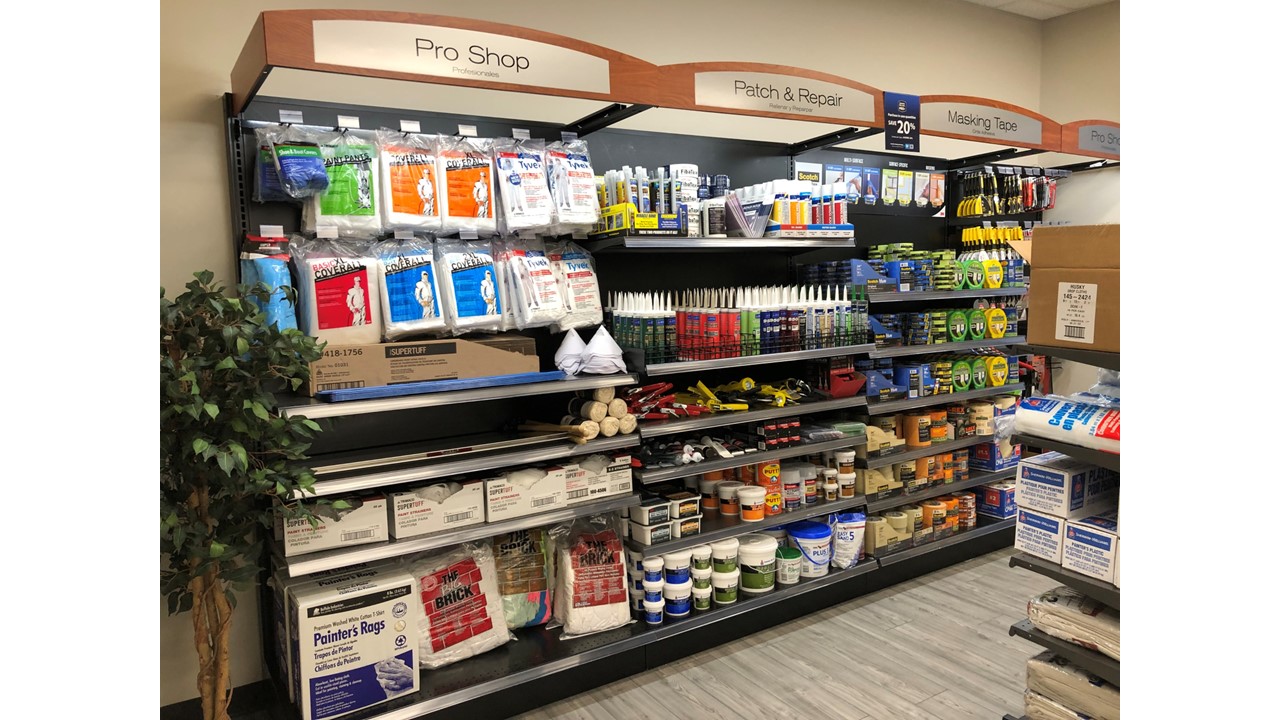 All the Painting Extras You Need!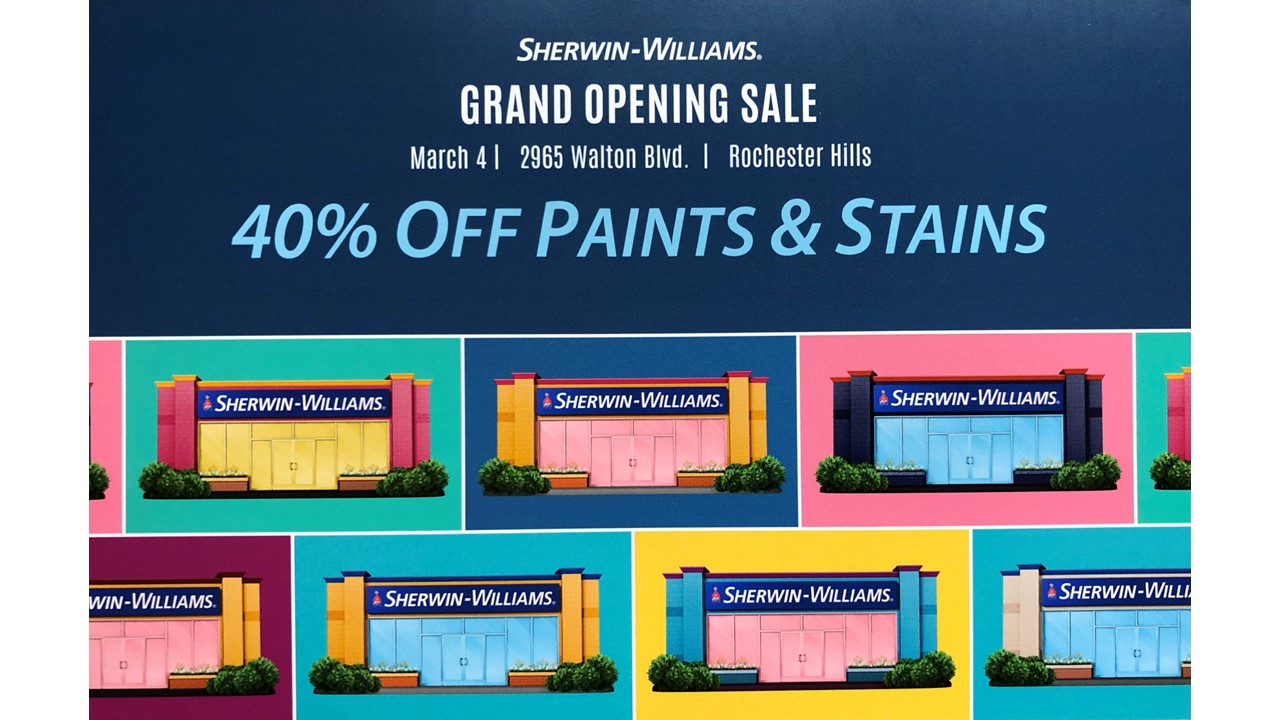 GRAND OPENING SALE 40% OFF PAINTS - SAT, MAR 4!


STORE HOURS

Mon to Fri: 7am to 6pm

Saturday: 8am to 5pm

Sunday: 10am to 4pm

PHONE

248-923-7071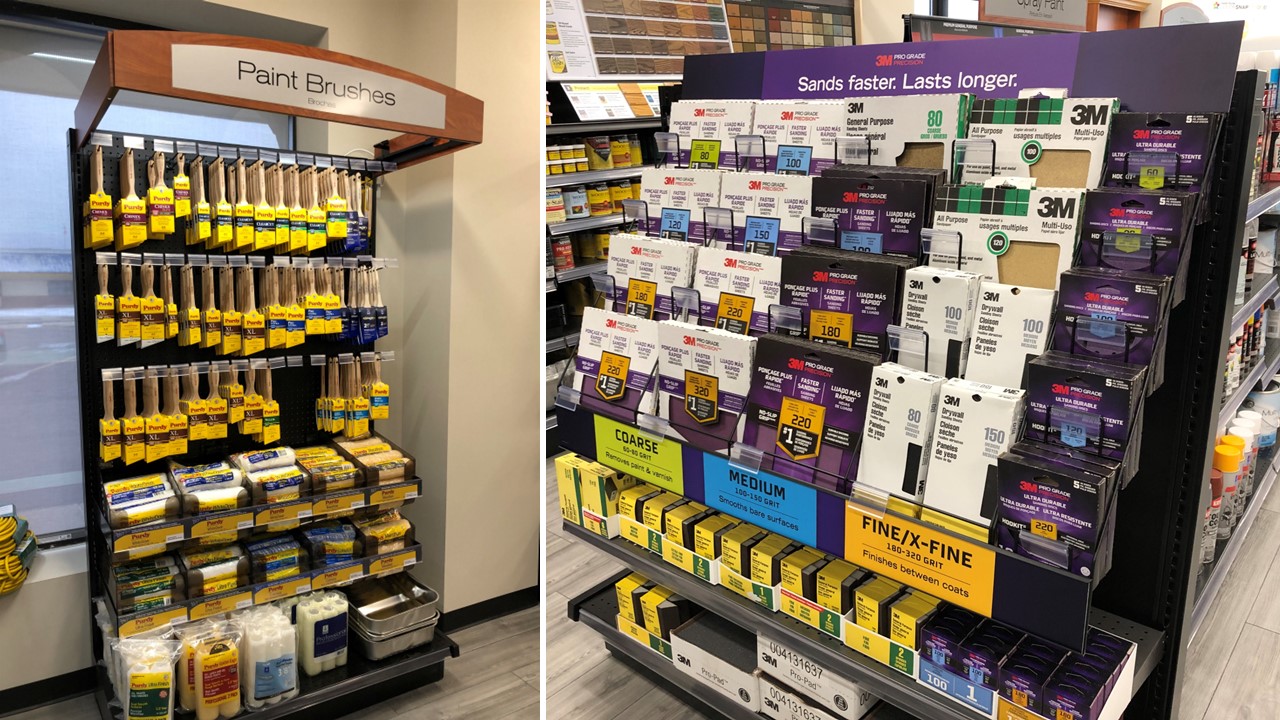 Purdy Brushes and Wide-Selection of Sand Paper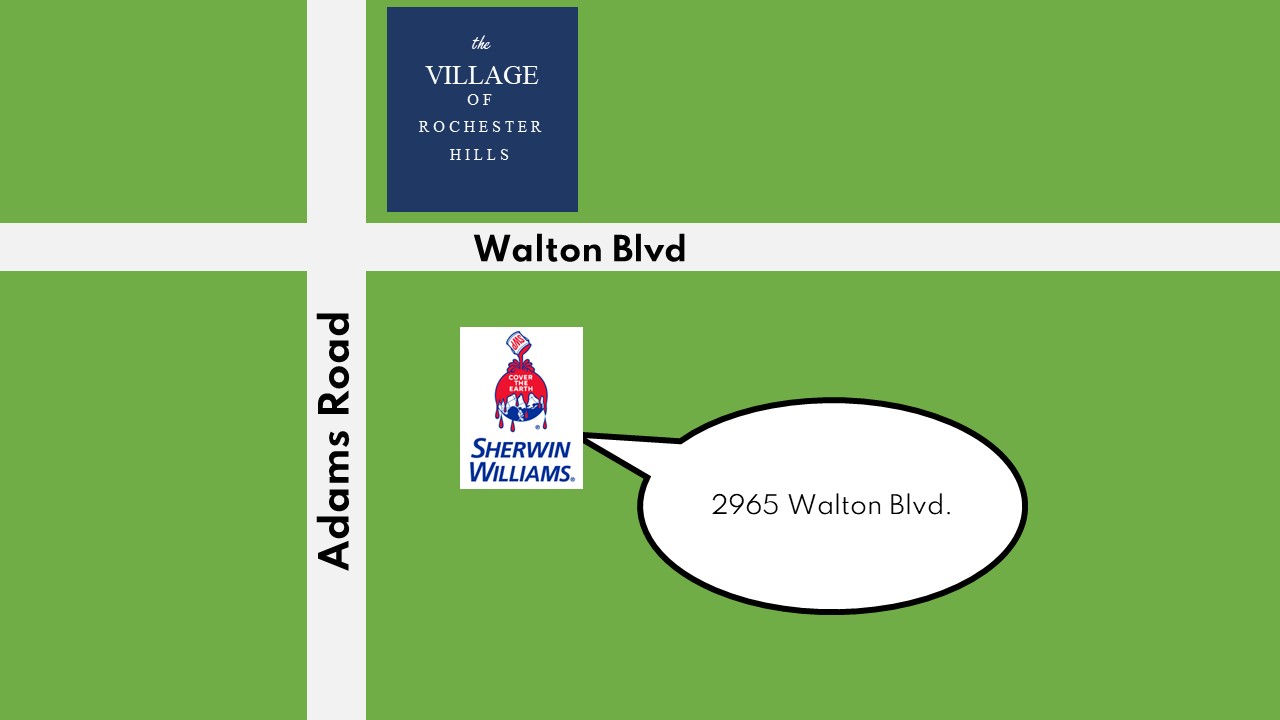 New Sherwin-Williams Store just south of The Village of Rochester Hills
About Sherwin-Williams

Founded in 1866, The Sherwin-Williams Company is a global leader in the manufacture, development, distribution, and sale of paint, coatings and related products to professional, industrial, commercial, and retail customers. The Company manufactures products under well-known brands such as Sherwin-Williams®, Valspar®, HGTV HOME® by Sherwin-Williams, Dutch Boy®, Krylon®, Minwax®, Thompson's® WaterSeal®, Cabot® and many more.

With global headquarters in Cleveland, Ohio, Sherwin-Williams® branded products are sold exclusively through a chain of more than 5,000 Company-operated stores and facilities, while the Company's other brands are sold through leading mass merchandisers, home centers, independent paint dealers, hardware stores, automotive retailers, and industrial distributors. The Sherwin-Williams Performance Coatings Group supplies a broad range of highly-engineered solutions for the construction, industrial, packaging and transportation markets in more than 120 countries around the world.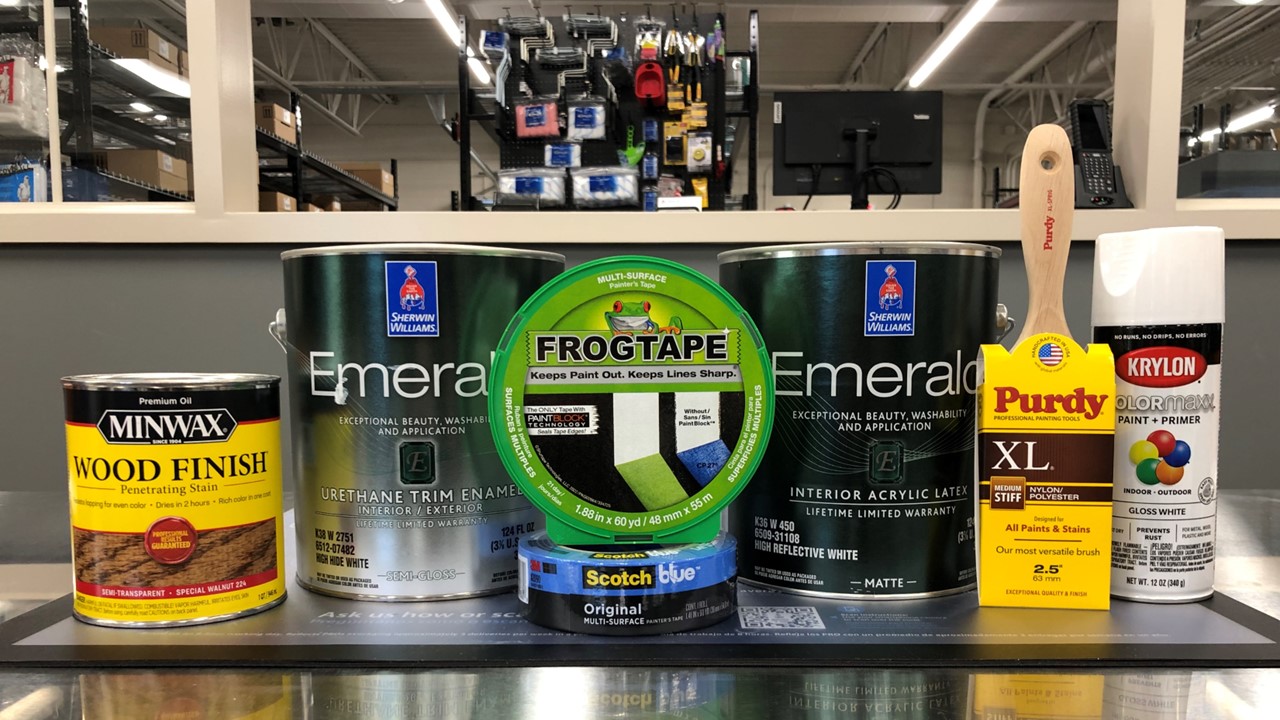 The Best Brands in Paint!
###
March 2, 2023, Rochester.Life Staff