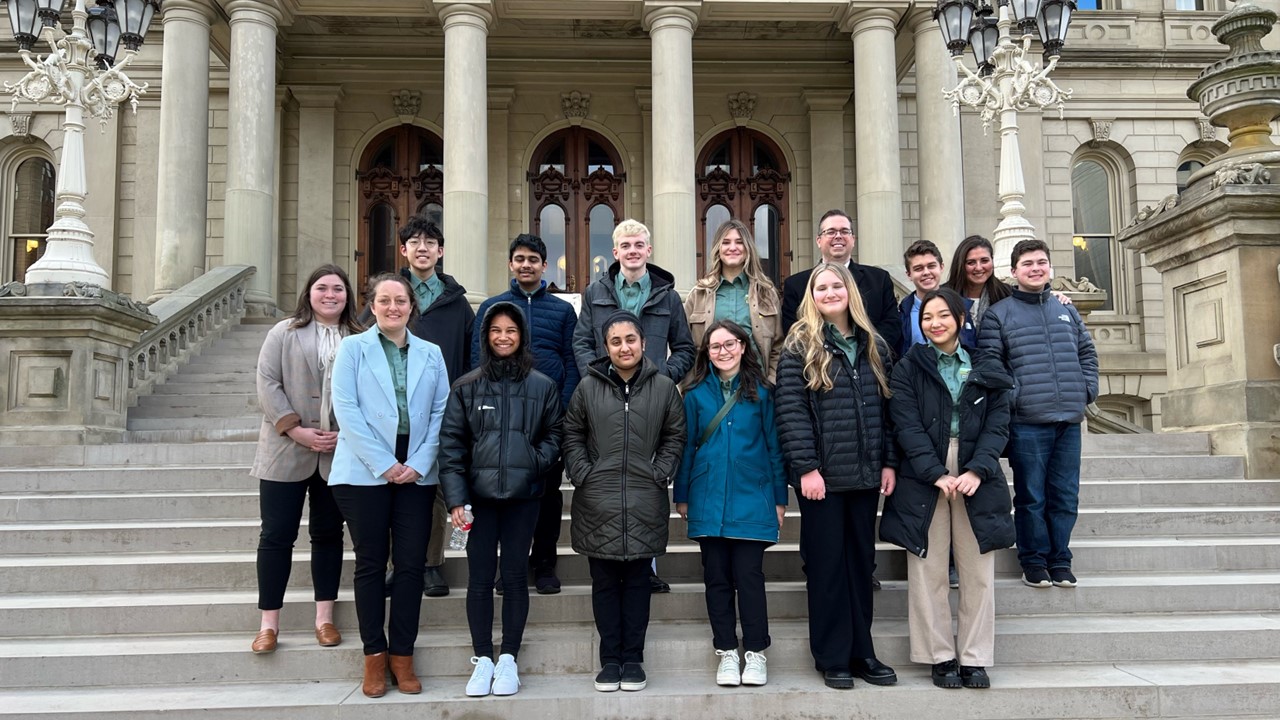 Back row (l-r) Aaron Yoon, Aryan Sinha, Ryan Barrett, Janelle Hayes, Ryan Deel, Brennan Deel, Melinda Deel, Jack Deel
Front row (l-r) Emily Gordon, Katie Casey, Maya Vijayakumar, Amanpreet Dosanjh, Bella Morris, Eliza Pizzuti, Seo-Yun Woo
Rochester Hills Government Youth Council Visits State Capitol!
Feruary 22, 2023, Rochester Hills, MI - On February 21, 2023, nine members of the Rochester Hills Government Youth Council (RHGYC), visited the State Capitol in Lansing. Members of the RHGYC attended a session of the Michigan Senate. They also met with staff for State Representative Mark Tisdel, lobbyists for the city of Rochester Hills and newly elected State Senator Michael Webber. The RHGYC also participated in a guided tour of the State Capitol building.

City Council President Ryan Deel is the city council representative to the RHGYC and accompanied the students to Lansing. He said, "I am incredibly proud of this amazing group of high school students who serve as our city's youth ambassadors. Through their thoughtful questions, they represented our city very well in our state capitol. I want to thank State Senator Michael Webber; State Representative Mark Tisdel; their legislative staff; and Katie Casey, the Youth Council Liaison, for facilitating this special day."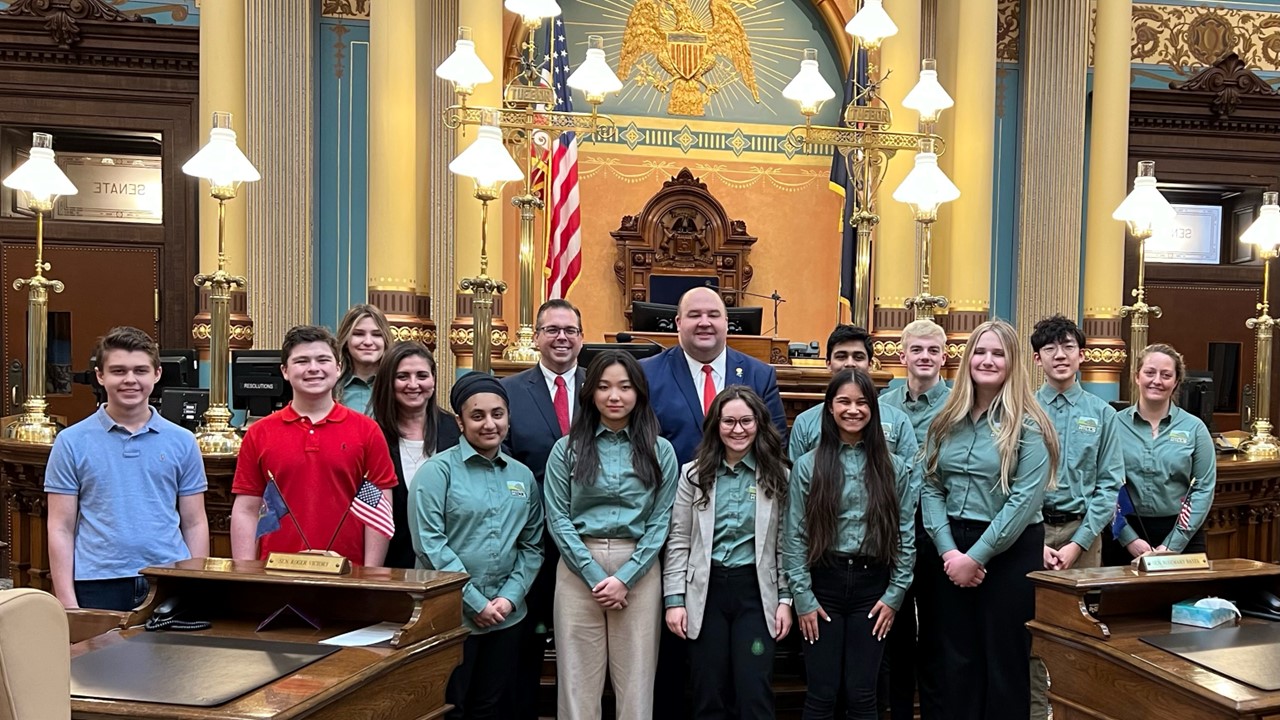 Back row (l-r) Janelle Hayes, Melinda Deel, Ryan Deel, Senator Michael Webber, Aryan Sinha, Ryan Barrett, Aaron Yoon, Katie Casey
Front row (l-r) Brennan Deel, Jack Deel, Amanpreet Dosanjh, Seo-Yun Woo, Bella Morris, Maya Vijayakumar, Eliza Pizzuti
The Rochester Hills City Council established RHGYC to promote youth involvement in local government through active participation and the mutual exchange of ideas and experience. There are 15 positions on the youth council, which include representatives from each City Council district (1, 2, 3 and 4). Youth members serve one-year terms with the opportunity for reappointment and terms run concurrent with the school year, September 1 through August 31.

RHGYC members are responsible for attending and actively participating at city council meetings, attending city council technical review committees, participating in various projects chosen by the youth council, serving as youth ambassadors for the City of Rochester Hills, and participating in community engagement and volunteer opportunities with peers. Members of the RHGYC attend all three Rochester Community School District high schools, International Academy, and private schools. "Not only is the Youth Council an excellent learning experience for high school students, they also have a lot of fun," said Deel. For more information on the RHGYC CLICK HERE.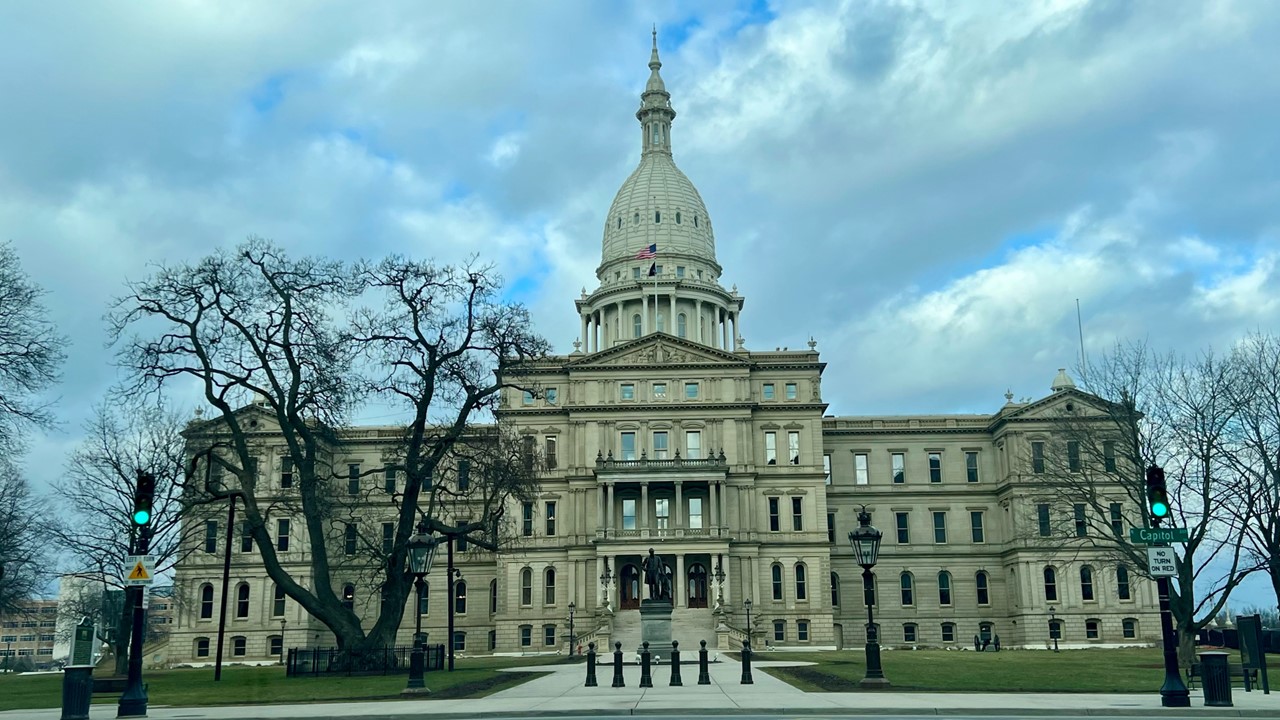 State of Michigan Capitol Building
About the City of Rochester Hills

Established in 1984, the City of Rochester Hills is a prosperous community offering residents and businesses superior services. Voted one of the top places to live by several sources including CNN Money magazine, Rochester Hills is committed to sustaining its position among the nation's preeminent places to live, work and raise a family. Through the city's focus on health, education, and technology; the community continues to attract forward-thinking leaders and businesses.


###
February 22, 2023, Rochester Hills Government Youth Council and Rochester.Life Staff