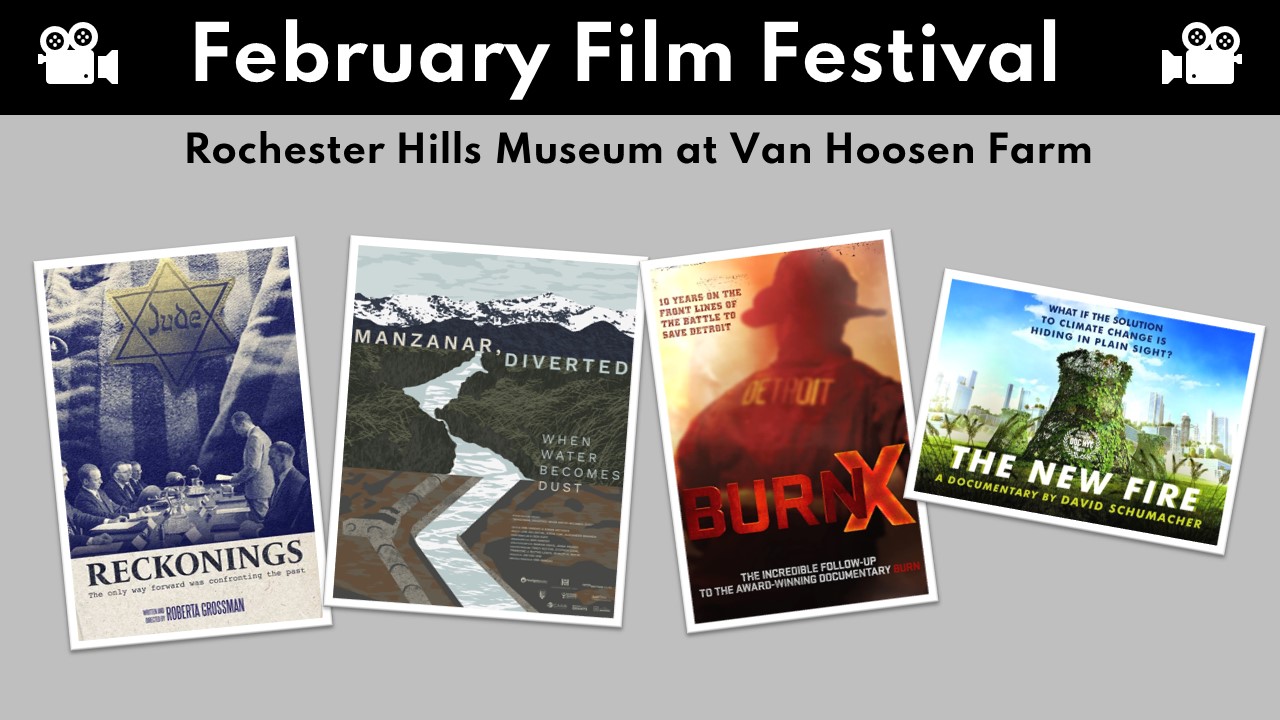 Rochester Hills Museum at Van Hoosen Farm Presents The February Film Festival 2023!
Join us on Friday evenings in February for our annual February Film Festival where we feature independent films in the Calf Barn.

Event: February Film Festival

Date: Fridays in Feb (Feb 3, 10, 17, 24)

Time: 7pm to 8:30pm

Location: Rochester Hills Museum at Van Hoosen Farm - Calf Barn

Cost: Museum Members free; Non-Members $5/Adults, $3/Seniors & Students

Register: Rochester Hills Museum.


FILM: Reckonings (74 minutes)

Dates: Friday, Feb 3

Time: 7pm to 8:30pm

In the aftermath of the Holocaust, German and Jewish leaders met in secret to negotiate the unthinkable – compensation for the survivors of the largest mass genocide in history. Survivors were in urgent need of help, but how could reparations be determined for the unprecedented destruction and suffering of a people?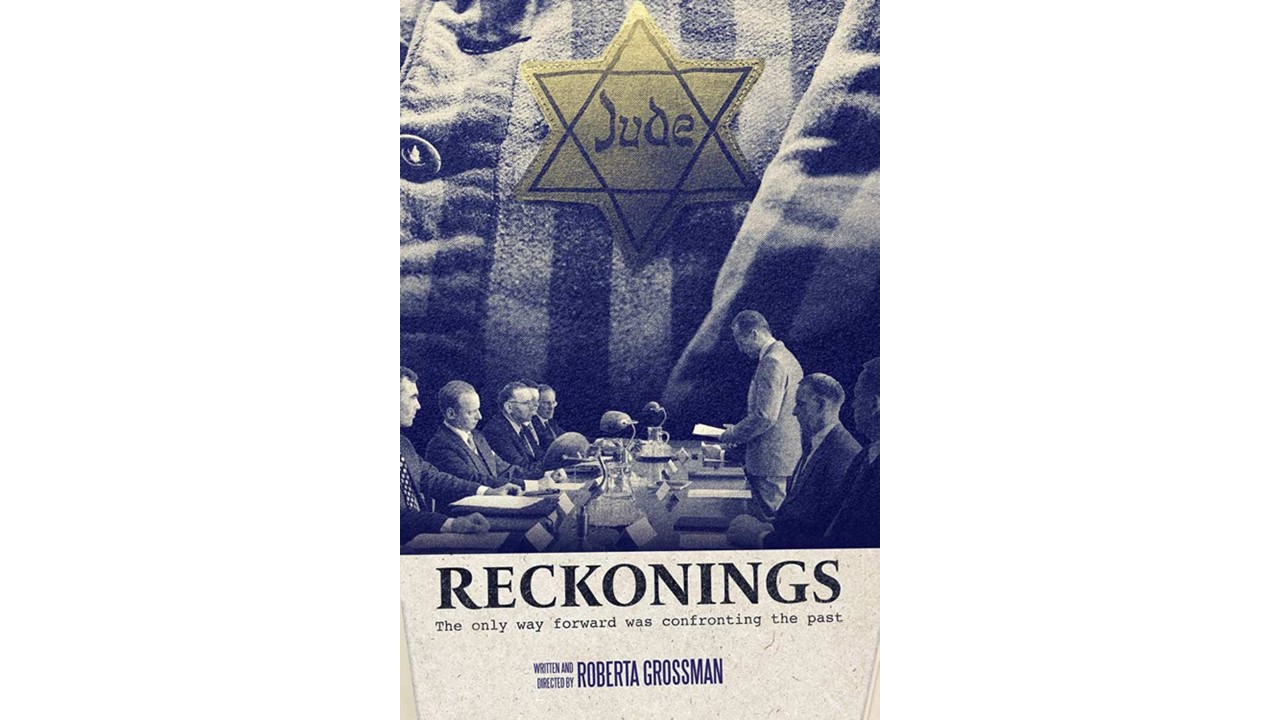 FILM: Manzanar Diverted (84 minutes)

Dates: Friday, Feb 10

Time: 7pm to 8:30pm

An inspired and poetic portrait of a place and its people, MANZANAR, DIVERTED: WHEN WATER BECOMES DUST follows intergenerational women from three communities who defend their land, their history and their culture from the insatiable thirst of Los Angeles. In this fresh retelling of the LA water story, Native Americans, Japanese-American WWII incarcerees and environmentalists form an unexpected alliance to preserve Payahuunadü (Owens Valley), "the land of flowing water." Featuring breathtaking photography and immersive soundscapes, the film recounts more than 150 years of history, showing how this distant valley is inextricably tied to the City of Los Angeles.

It reveals the forced removals of the Nüümü (Paiute) and the Newe (Shoshone) who were marched out of the Valley in the 1860s by the US Army, and the Japanese Americans who were brought here from their West Coast homes and incarcerated in a World War II internment camp. Water lured outsiders in and continues to fuel the greed which has sucked this once lush place dry.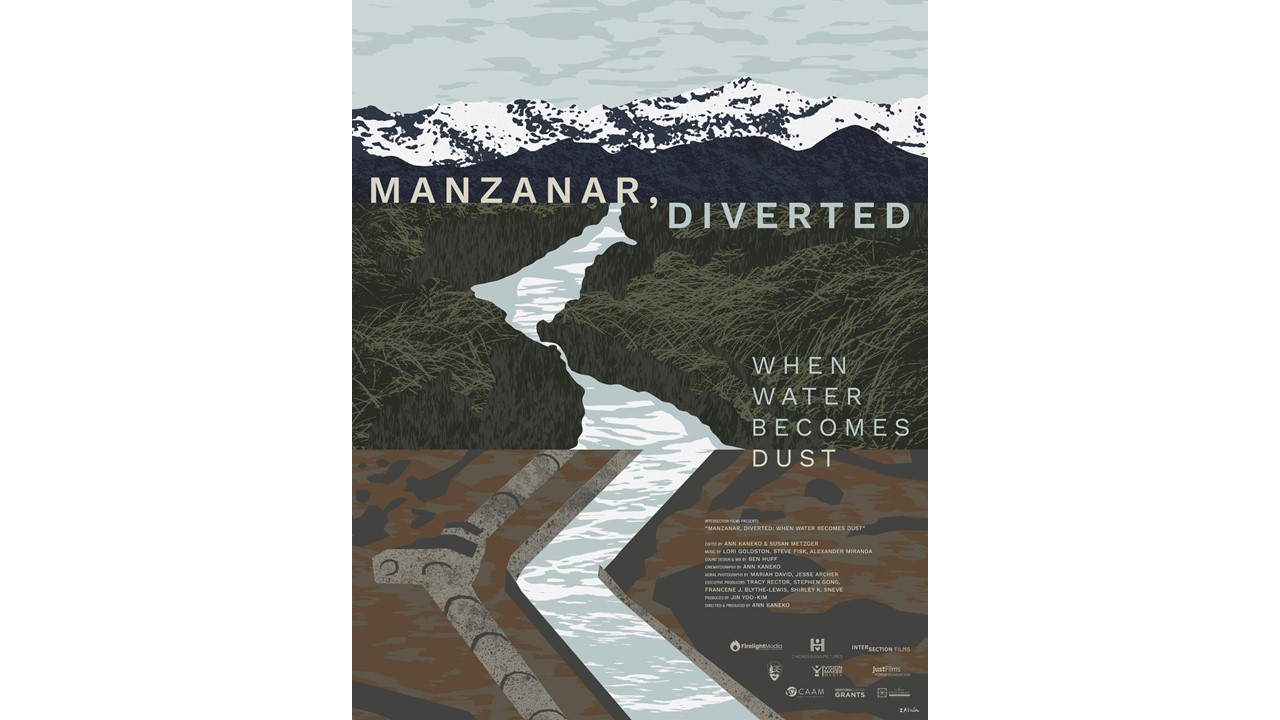 FILM: Burn X (86 minutes)

Dates: Friday, Feb 17

Time: 7pm to 8:30pm

The follow-up to the firefighting movie BURN. 12 years in the making, BURN X explores stories and introduces characters never seen before…and continues the journey for many of the Detroit firefighters audiences met in the first film.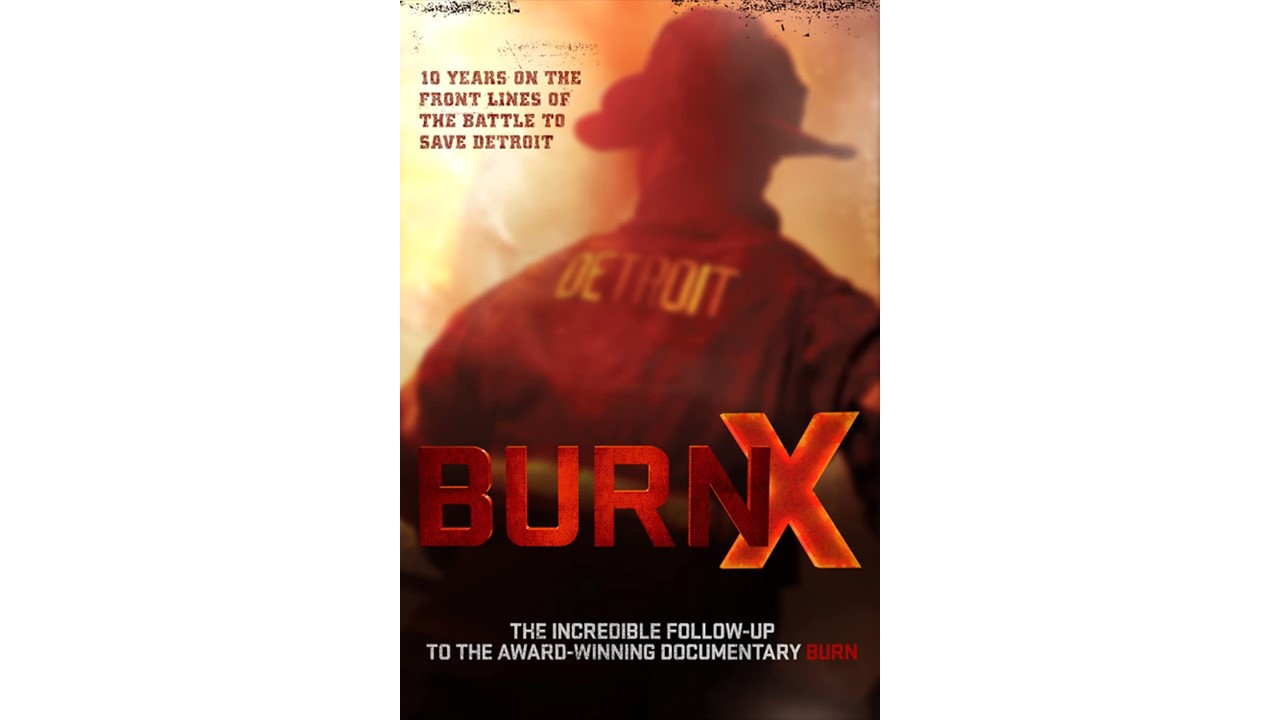 FILM: The New Fire (84 minutes)

Dates: Friday, Feb 24

Time: 7pm to 8:30pm

THE NEW FIRE tells a provocative and startlingly positive story about a planet in crisis and the young heroes who are trying to save it. Nuclear power has been vilified in popular culture and among much of the environmental community. Yet the next-generation reactors currently in development may actually be key to avoiding global catastrophe. The young entrepreneurs heading this energy revolution realize they are up against more than the climate clock – they need to convince all of us that the "new nuclear" is safe and achievable.

Filmed across four continents over the course of twenty-two months, Emmy® award-winning director David Schumacher's film focuses on how the generation facing the most severe impact of climate change is fighting back with ingenuity and hope. Featuring Jeffrey Sachs, Bill Gates, James Hansen, Ken Caldeira, Kerry Emanuel and nuclear start-ups Oklo, Transatomic, and TerraPower.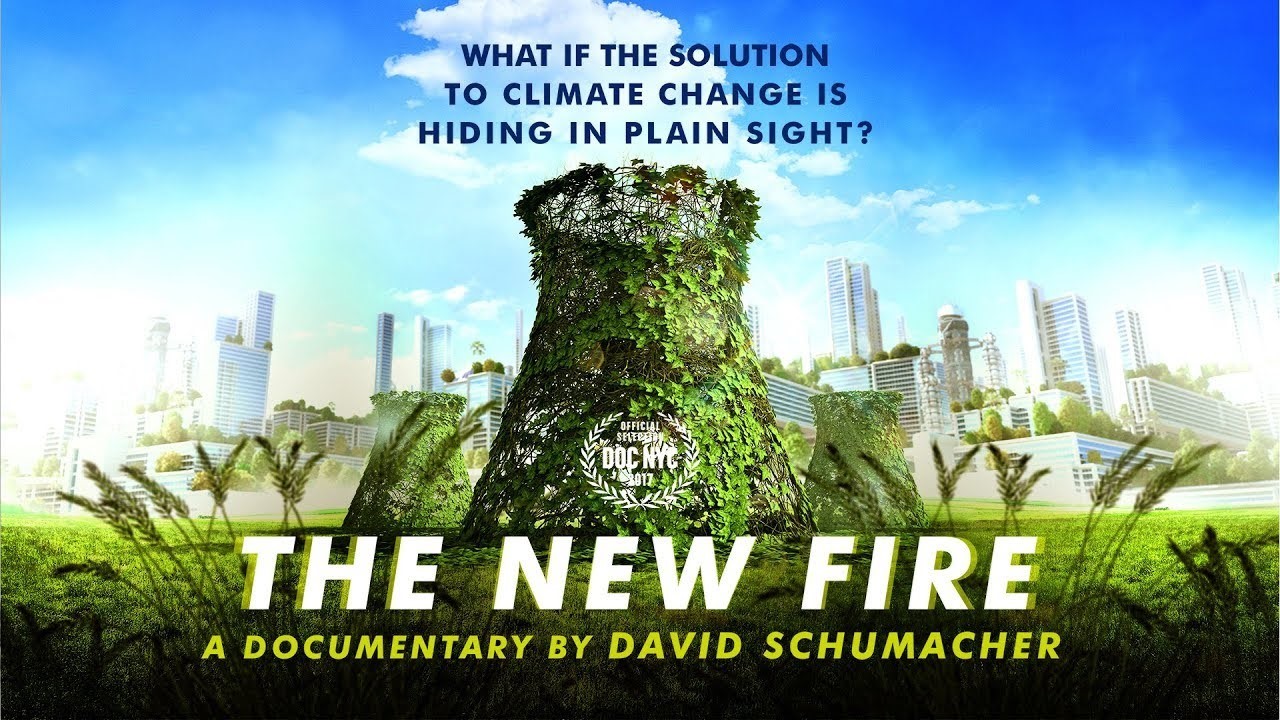 About Rochester Hills Museum at Van Hoosen Farm

The Rochester Hills Museum at Van Hoosen Farm is listed on the National Register of Historic Places and features the stories, people, and events that has made our community an exceptional place to call home for 200 years. We can host weddings, anniversaries, graduation parties, and more! The Rochester Hills Museum is located at 1005 Van Hoosen Road, off Tienken Road between Rochester and Dequindre Roads.

Email: rhmuseum@rochesterhills.org

Phone: 248.656.4663

Web: www.rochesterhills.org/museum.


Jan 17, 2023, Rochester Hills Museum at Van Hoosen Farm and Rochester.Life staff