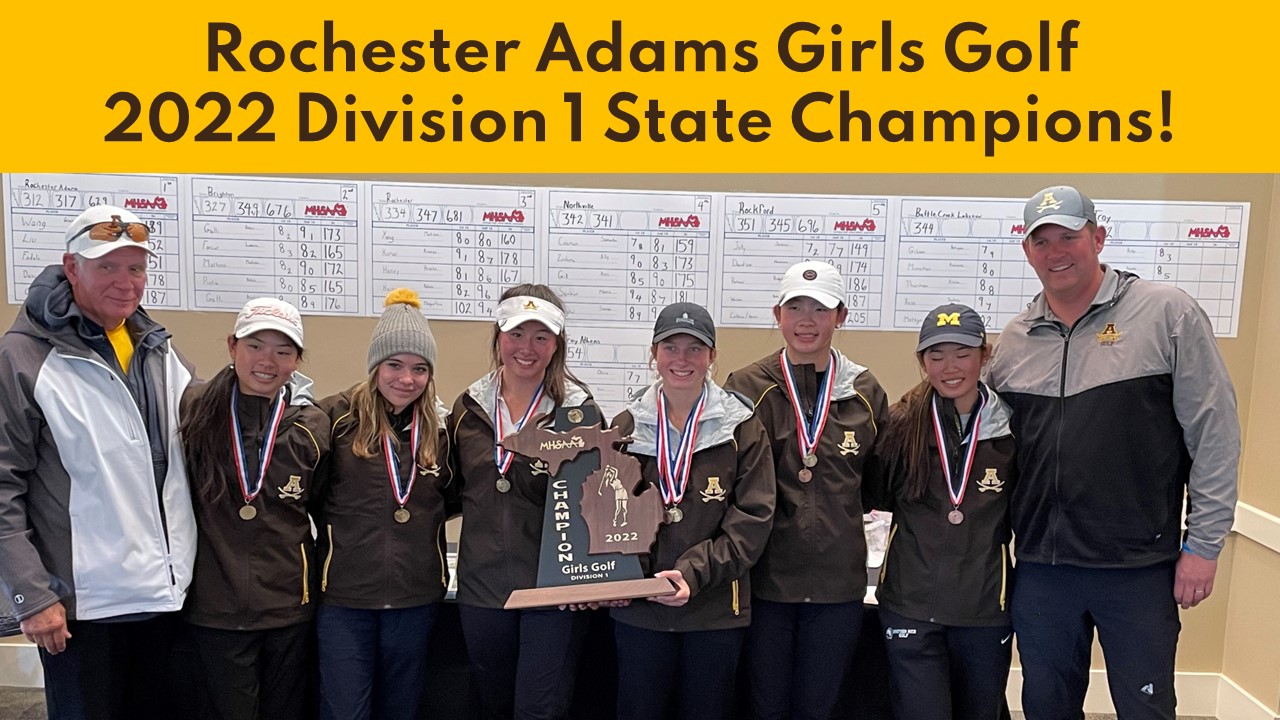 (l to r: Assistant Coach Bob Koltvedt, Hannah Wang, Alexa Camargo, Olivia Dance, Katie Fodale, Laura Liu, Grace Wang, Coach Jeff Kutschman)
Rochester Adams Girls WIN State of Michigan Division 1 Golf Championship!
Record breaking margin of 47 strokes over runner-up!
Oct 15, 2022, Battle Creek, MI - The Rochester Adams Girls Golf Team has won the 2022 State of Michigan Division 1 Championship! The first State Championship in the history of Rochester Adams Girls Golf.

The two-day tournament, played at Gull Lake View's Bedford Valley Golf Course in Battle Creek, MI, saw the #3 ranked Adams team dominate the field, winning by 47 strokes over runner-up Brighton, and 52 strokes over third place finisher and hometown rival Rochester.

Adams placed three girls in the top six. Senior Grace Wang finished third with rounds of 72 and 77 for a 149. Junior Katie Fodale placed fifth with a 151 and rounds of 74 and 77. Junior Laura Liu placed sixth with rounds of 78 and 74 for a 152.


Rochester.Life caught up with Adams Girls Golf Coach Jeff Kutschman about this remarkable 2022 State Championship Season.

RL: Where did you grow up and how did you get into coaching?

Coach Kutschman: I grew up here in Rochester Hills. Graduated from Adams High School. I have always been interested in sports and I had some great coaches who made a difference in my life and I hoped I could do the same for someone else.

RL: How long have you been coaching?

Coach Kutschman: I have been coaching for 20 years in different sports. 18 years of basketball, 20 years of track, 10 years of golf (4 years as JV coach and 6 years as Varsity coach).

RL: What were your thoughts at the start of the season for your team? Did you think you would win the State Championship?

Coach Kutschman: We came into the season with high expectations. We (the team) did think it was possible to compete for a State Championship and that goal was there from the beginning.

RL: What was your biggest surprise this season?

Coach Kutschman: Maybe the biggest surprise is that there were no major surprises this season. The girls came in laser focused on what they wanted to do and they got it accomplished. Every obstacle that came along the team dealt with and got threw it together.

RL: What were your biggest concerns this season?

Coach Kutschman: The biggest concern was the competition, Rochester, Brighton, Northville, Rockford, and several others wanted to do what we did and they were working hard to get it done as we were. There was a lot of great golf teams this year!

RL: What are the future plans for any of the seniors on the team? Will any continue golfing in college?

Coach Kutschman: The seniors on the team are Brooke Behaylo and Grace Wang. Brooke is still deciding on where she will be going to college. She has been accepted to Michigan State and is still waiting to hear from some other schools like Indiana before she makes her decision. Grace will be continuing he golf career at the University of Michigan.

RL: What else would you like the Greater Rochester Community to know about this Adams' Girls State Championship team?

Coach Kutschman: The community sees what they do during the season and I would like them to realize how much work they put in outside the season. To be as good as these girls have made themselves it takes tremendous time and dedication. All 11 girls have been doing and continue to do this. I would also like to stress that beyond the golf course these girls are all outstanding students. For as long as I have been a part of the program Adams has been an all-state academic team, and that should continue this year. I am so very proud of all of them. This team is also very thankful for the support of all the wonderful families that helped to make this season possible. All of the parents and siblings are amazing.

Finally, the teachers and administration at Adams are so helpful during the season! To make a successful golf season possible it takes everyone. The Athletic Director Mr. Hassler and the Admin team of Mr. Cusumano, Mr. Calcamuggio, and Mr. Swanson along with the Staff at Adams is nothing but supportive. We could not make the season happen without them.

RL: Do you have any asks/needs of the community that would help the Adams Girls Golf Program?

Coach Kutschman: All I ask is that they get all the recognition they deserve. What they did this season is very special. Not many teams can say they are League, County, Regional, and State Champions.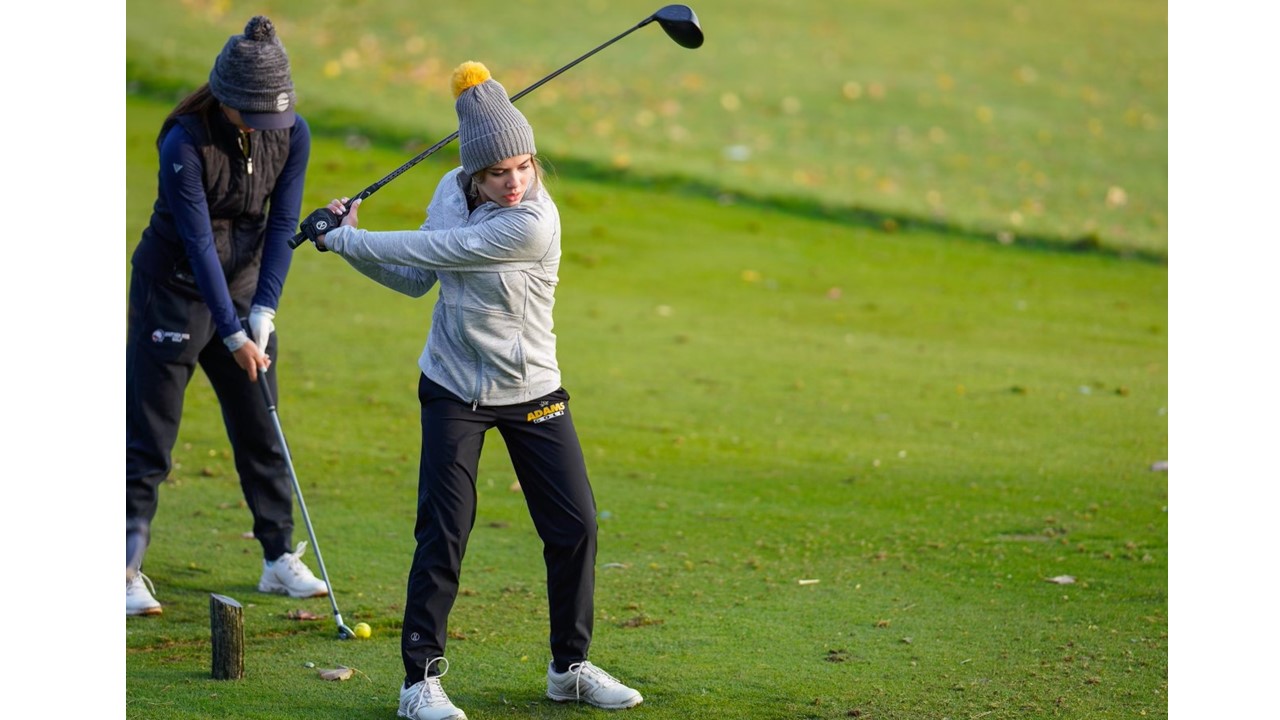 Alexa Camargo warming up for Friday's round at Bedford Valley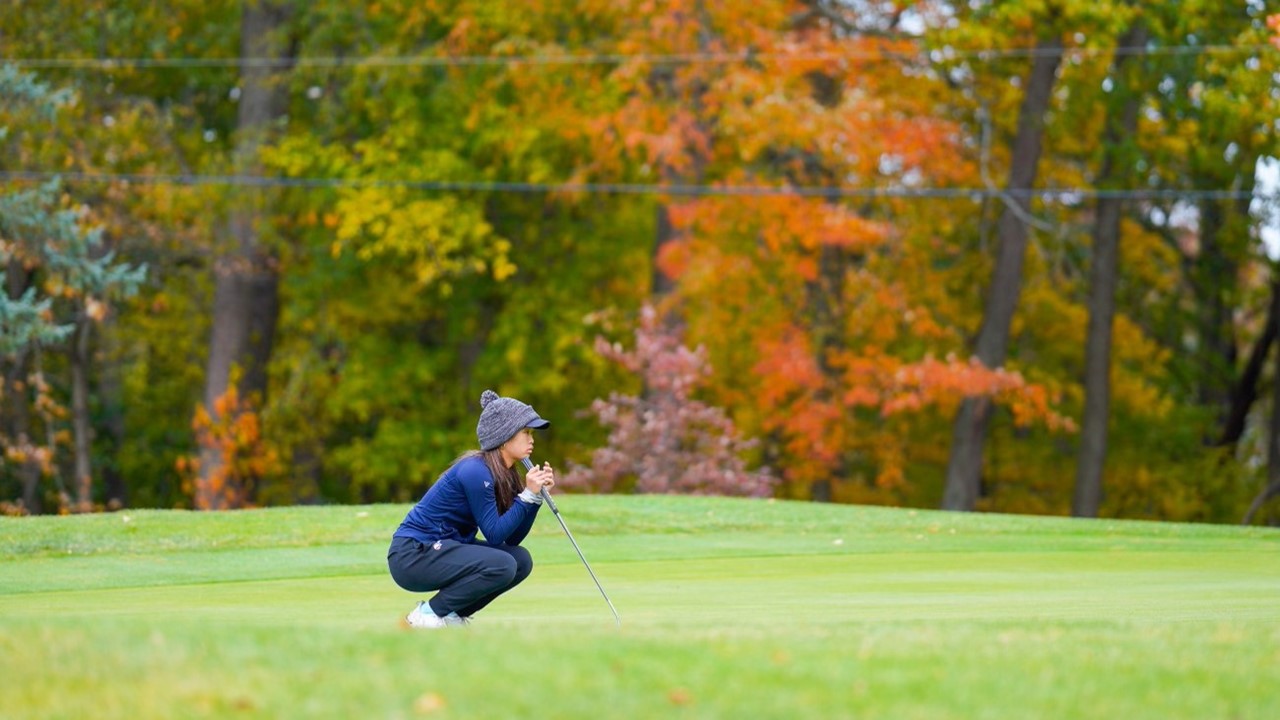 Grace Wang reading a putt at State Finals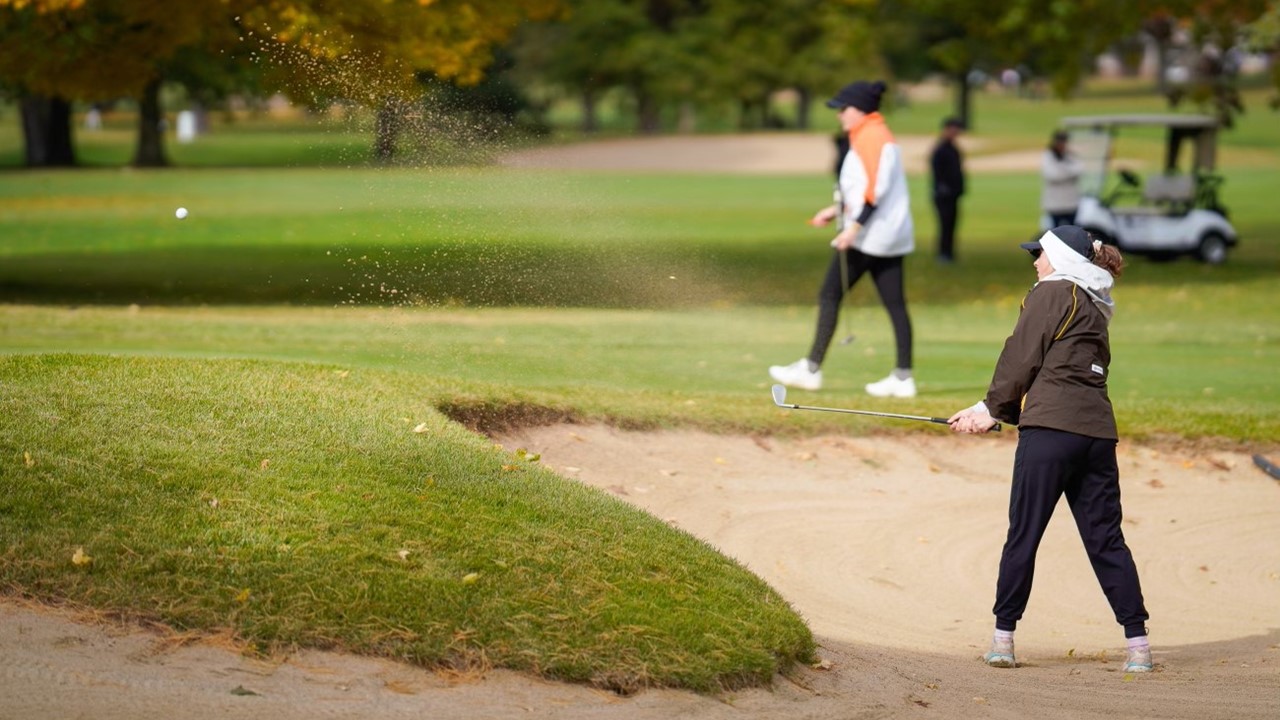 Katie Fodale with a beautiful shot out of the sand at State Finals at Bedford Valley Golf Course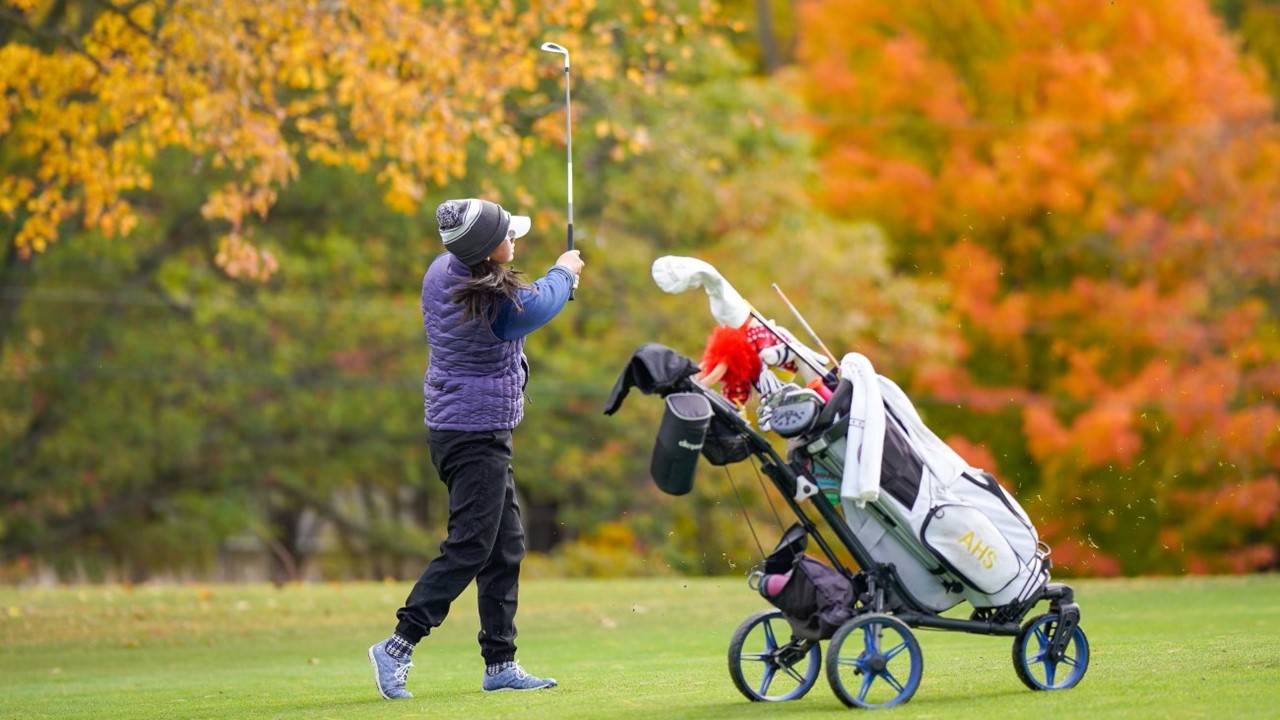 Laura Liu hitting a shot into the green at State Finals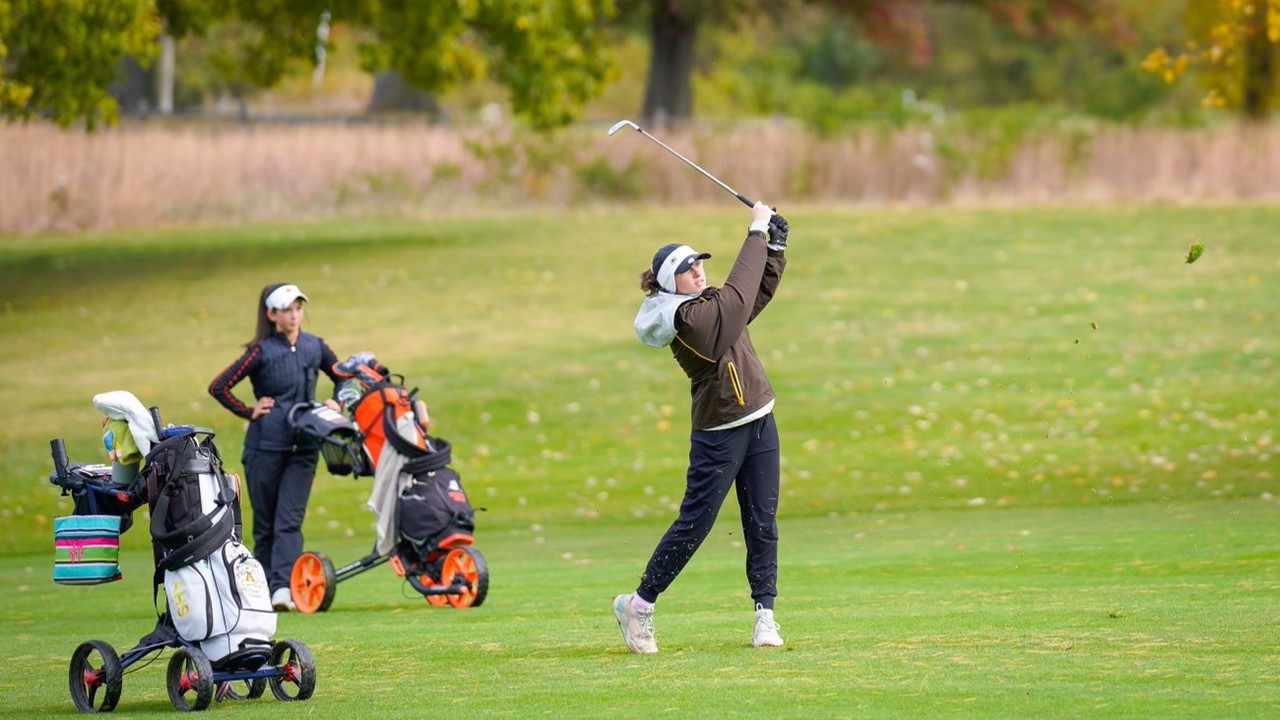 Katie Fodale playing down the fairway at Bedford Valley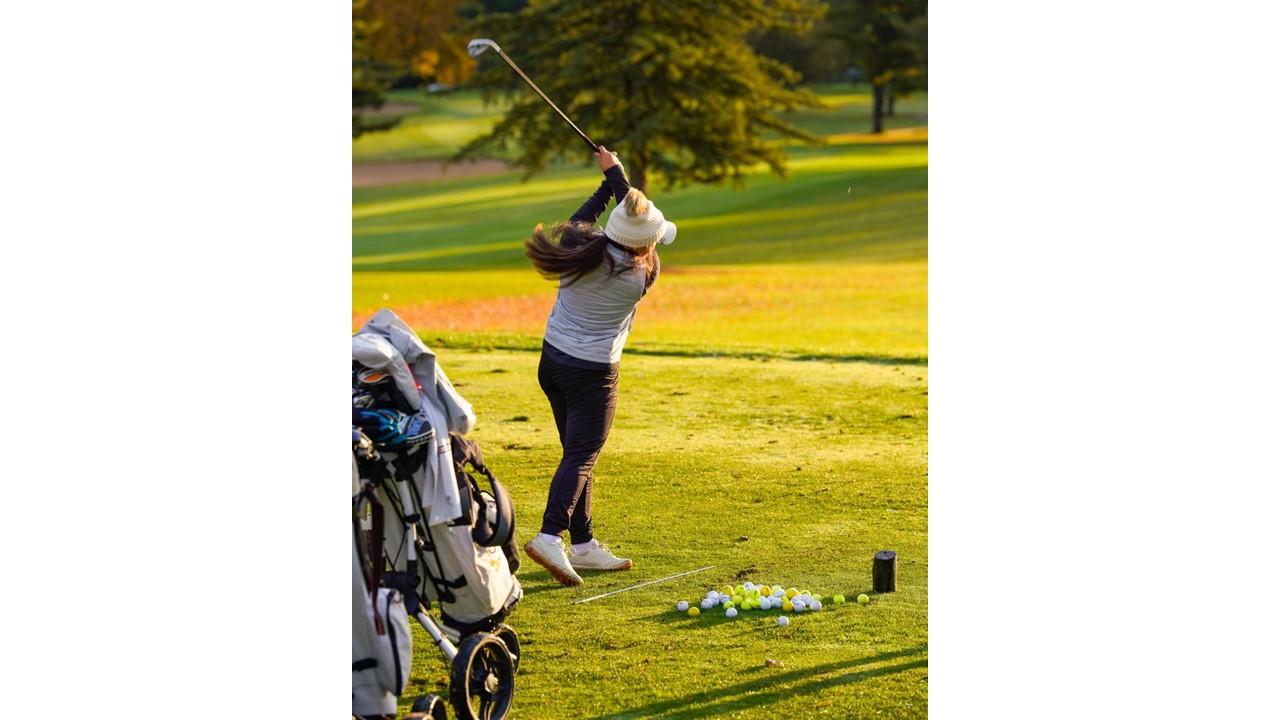 Olivia Dance warming up on day 2 of State Finals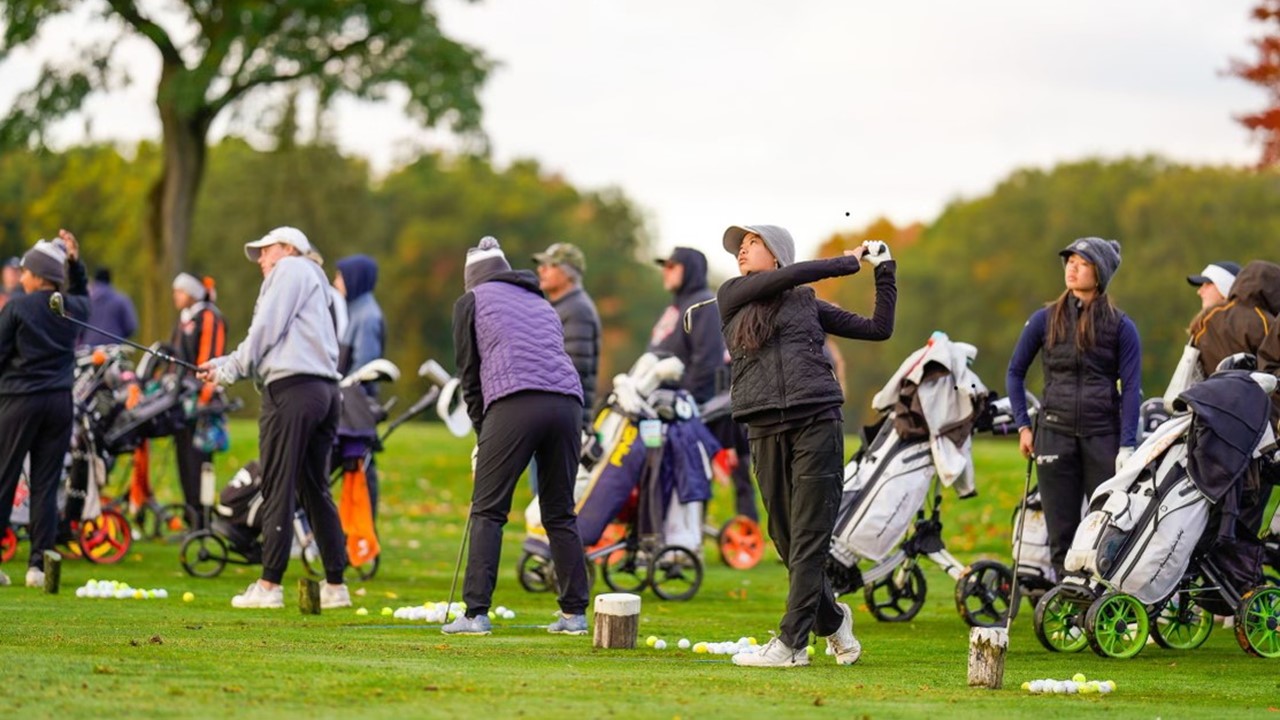 Hannah Wang striking balls in Saturday's finals warm up
2022 Division 1 Girls Golf State Championship Team Results

1 Rochester 629
2 Brighton 676
3 Rochester 681
4 Northville 683
5 Rockford 696
6 Battle Creek Lakeview 699
7 Troy Athens 699
8 Troy 710
9 Okemos 713
10 Plymouth 713
11 Traverse City Central 750
12 Ann Arbor Skyline 758
13 Traverse City West 783
14 Sterling Hts Stevenson 812
15 Macomb Dakota 815
16 Livonia Stevenson 824
17 Farmington 832
18 Brownstown Woodhaven 857





2022 Division 1 Girls Golf State Championship Top 10 Individual Results

1 Kate Brody, Grand Blanc 145
2 Elise Fennell, East Kentwood 146
3 Grace Wang, Rochester Adams 149
4 Jessica Jolly, Rockford 149
5 Katie Fodale, Rochester Adams 151
6 Alena Li, Okemos 152
6 Laura Liu, Rochester Adams 152
8 Olivia Hemmila, Troy Athens 154
9 Samantha Coleman, Northville 159
10 Venetia Chap, Farmington 160
10 Brooke Morris, Plymouth 160
10 Madison Yang , Rochester 160



###
October 17, 2022, Rochester.Life. Updated October 19. 2022