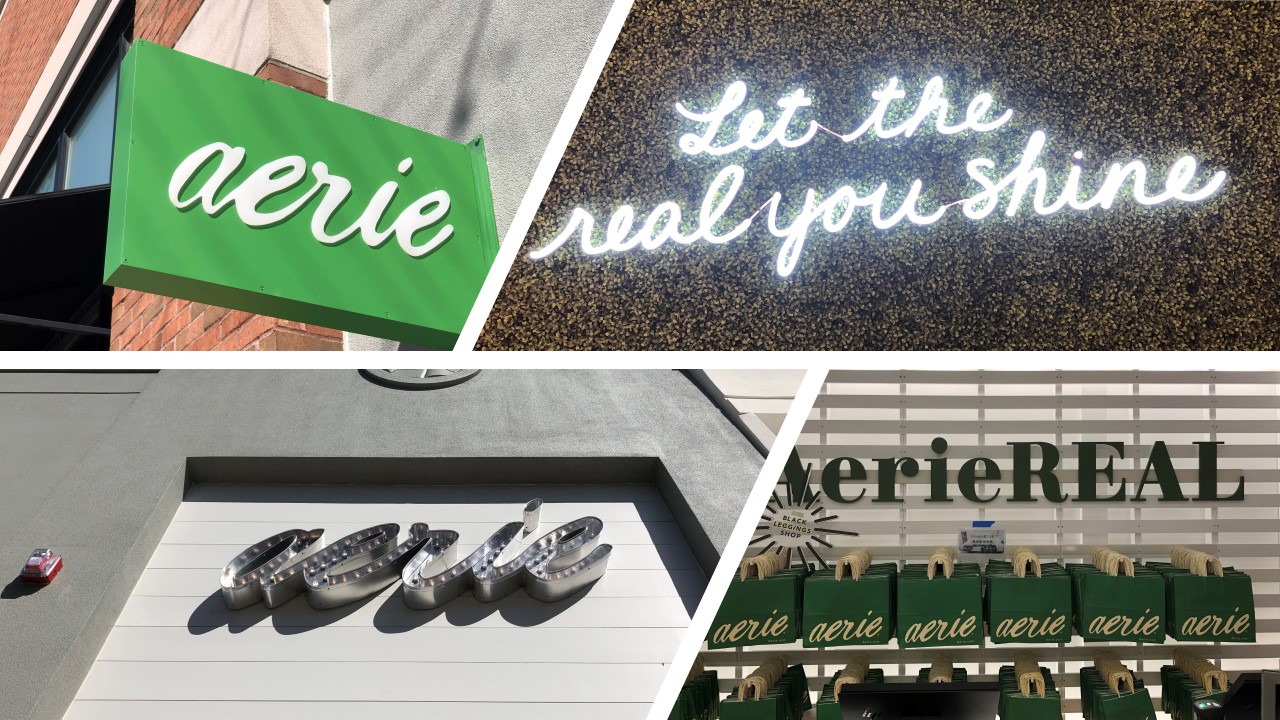 The Village of Rochester Hills Hosts Grand Opening of New Aerie Store!
Thursday, October 6, 2022
Rochester Hills, MI - October 3, 2022 – Robert B. Aikens and Associates, owners of The Village of Rochester Hills, the premier outdoor lifestyle shopping center located at Adams and Walton, is pleased to announce that Aerie, one of the fastest growing brands in the apparel industry, will open their doors on Thursday, October 6, 2022. Aerie is committed to creating exceptional merchandise collections while positively influencing the way women see themselves and treat others. The store offers intimates, apparel, activewear and swimwear with every piece designed for comfort. The Aerie brand promotes body positivity, empowerment, and confidence. Aerie is located at 234 N. Adams Road in Rochester Hills.

Launched as a pledge to forgo all retouching of campaign imagery in 2014, the brand's powerful #AerieREAL platform continues to inspire women around the world to not only love themselves, but to also help empower other women. Leading the charge behind the self-love movement, Aerie chose to stop using models in its campaigns, instead highlighting real women that support its mission and continues to do so today.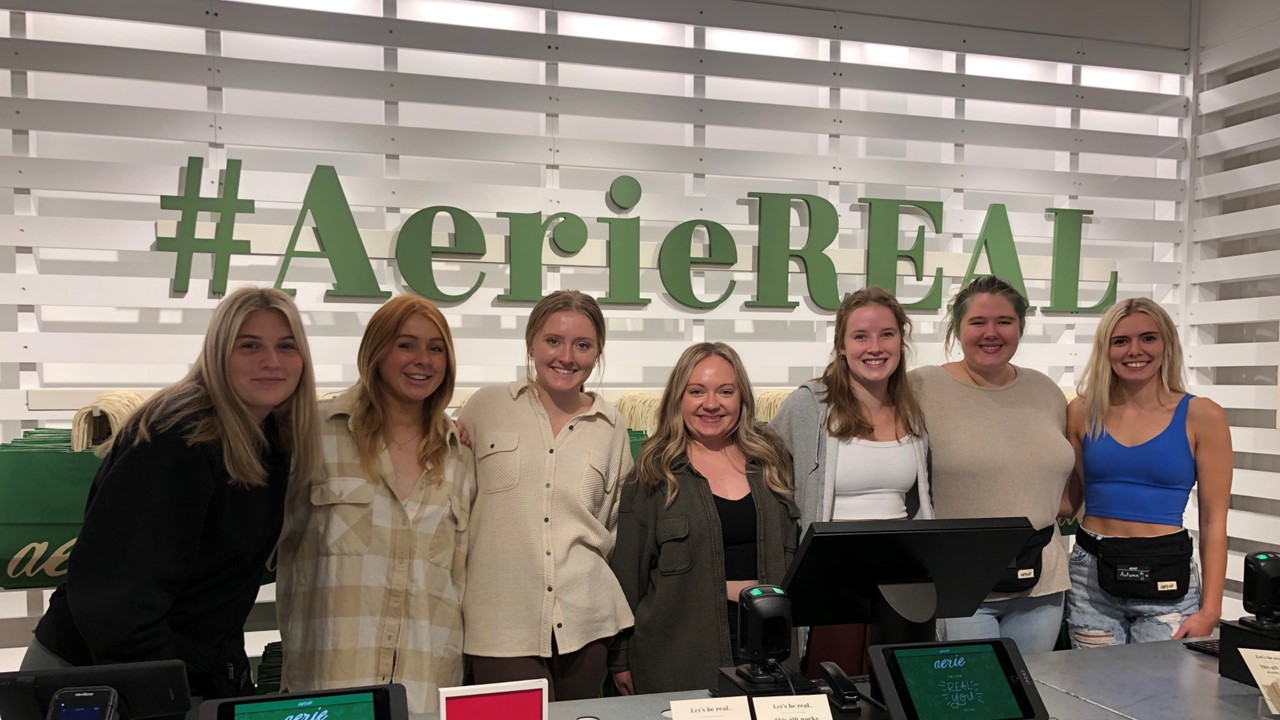 Great Customer Service from the Aerie Team: (l-r) Reece Moodt, Heather Hahn, Emma Bossenberger, Vanessa Lepore, Emily Andrews, Taylor McAllister, Autumn Gesink
The new 4,028 sq. ft. Aerie location features an open, welcoming entrance, comfortable areas to relax, take selfies in, and engage in fun experiences while you enjoy shopping. Aerie is the place for everyone to feel comfortable, be themselves and shop with friends.

Aerie joins the recently opened American Eagle Outfitters, a jeans and apparel brand that is rooted in authenticity, powered by positivity, and inspired by community. Their mission coincides with that of Aerie to welcome all, and believes that putting on a really great pair of #AEjeans gives you the freedom to be true to you - because when you're at your best, you put good vibes out there, and get good things in return.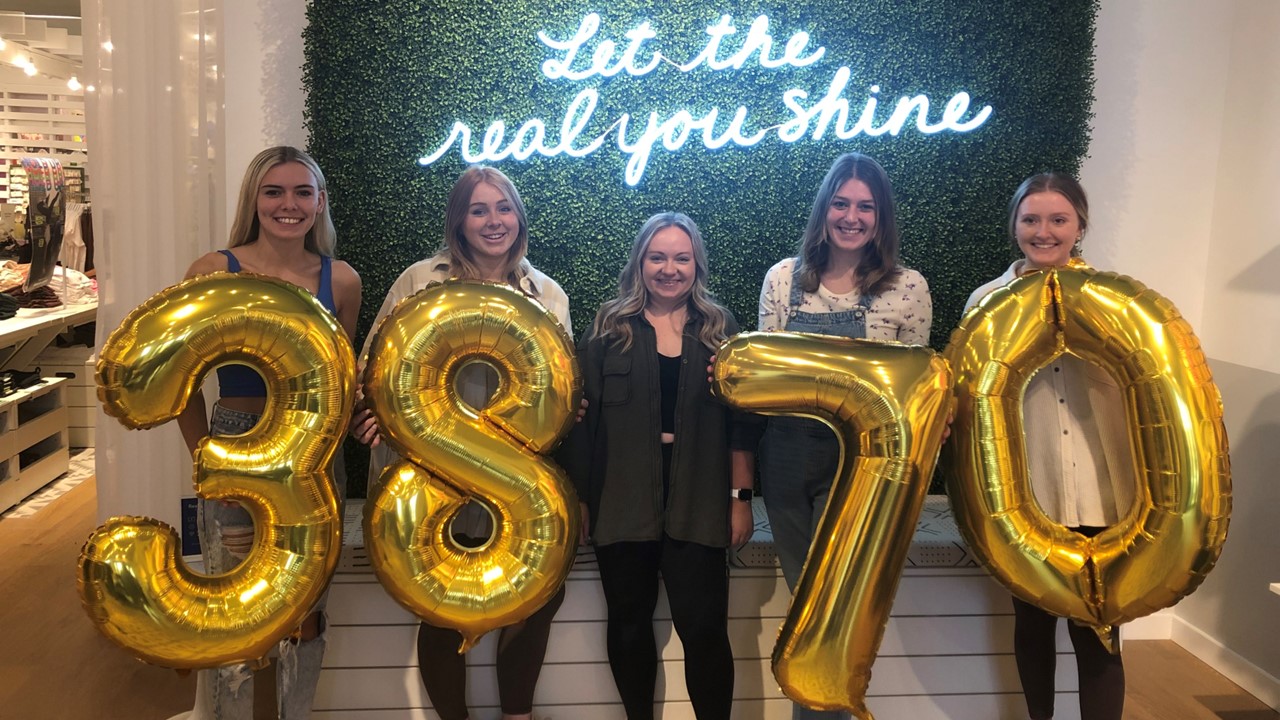 Proud of Aerie Store#: 3870
"This has been an exciting year for the Village. In addition to American Eagle, Soma, Lenscrafters and Pandora, we are thrilled to bring another key brand to our tenant roster. Aerie promotes self-love and positivity, along with their great merchandise," stated Margaux Keusch, Senior Director of Leasing for Robert B. Aikens and Associates, the developers of The Village of Rochester Hills. "Village shoppers will enjoy shopping the new store."

Aerie will be hosting a ribbon cutting ceremony to promote the grand opening of the store on Thursday, October 6th at 10:00am. In celebration of the new Aerie opening, the first 50 customers thru the door will receive $20 off their entire purchase in-store only at The Village of Rochester Hills on October 6.


About Aerie

Aerie® is a lifestyle brand that offers the comfiest intimates, apparel, swim, and accessories made to wear in and out. Aerie's sub-brand, OFFLINE by Aerie, offers activewear made for REAL life movement. #AerieREAL inspires all people to love their real selves and celebrates its community by advocating for power, positivity, and no retouching. Let the Real You Shine (TM). Visit www.Aerie.com to learn more.


About American Eagle Outfitters, Inc.

American Eagle Outfitters, Inc. (NYSE: AEO) is a leading global specialty retailer offering high-quality, on-trend clothing, accessories and personal care products at affordable prices under its American Eagle® and Aerie® brands. Our purpose is to show the world that there's REAL power in the optimism of youth. The company operates stores in the United States, Canada, Mexico, and Hong Kong, and ships to 81 countries worldwide through its websites. American Eagle and Aerie merchandise also is available at more than 200 international locations operated by licensees in 25 countries. For more information, please visit www.aeo-inc.com.


About the Village of Rochester Hills

The Village of Rochester Hills, metropolitan Detroit's premier and award-winning outdoor lifestyle shopping center, was developed in 2002 by Robert B. Aikens & Associates, LLC. This dynamic 375,000-square-foot property, in the heart of Rochester Hills, Michigan, is co-anchored by Whole Foods and Von Maur. The Village boasts an outstanding mix of notable retailers and standout stores like Sephora, lululemon, Barnes & Noble, Williams Sonoma, Pottery Barn, EVEREVE, Soft Surroundings, Woodhouse Day Spa, Banana Republic, Aveda, Eddie Bauer, Chico's, White House | Black Market, and a broad selection of dining options include BRAVO! Italian Kitchen, Kruse & Muer, Mitchell's Fish Market, P.F. Chang's, Shake Shack, Chipotle, The Jagged Fork, and Starbucks. The center features a walkable, pedestrian friendly streetscape, beautiful fountain and firepit, lush gardens and an outdoor park that is home to signature events and community activities.



###
October 3, 2022, Aerie and Rochester.Life Staff