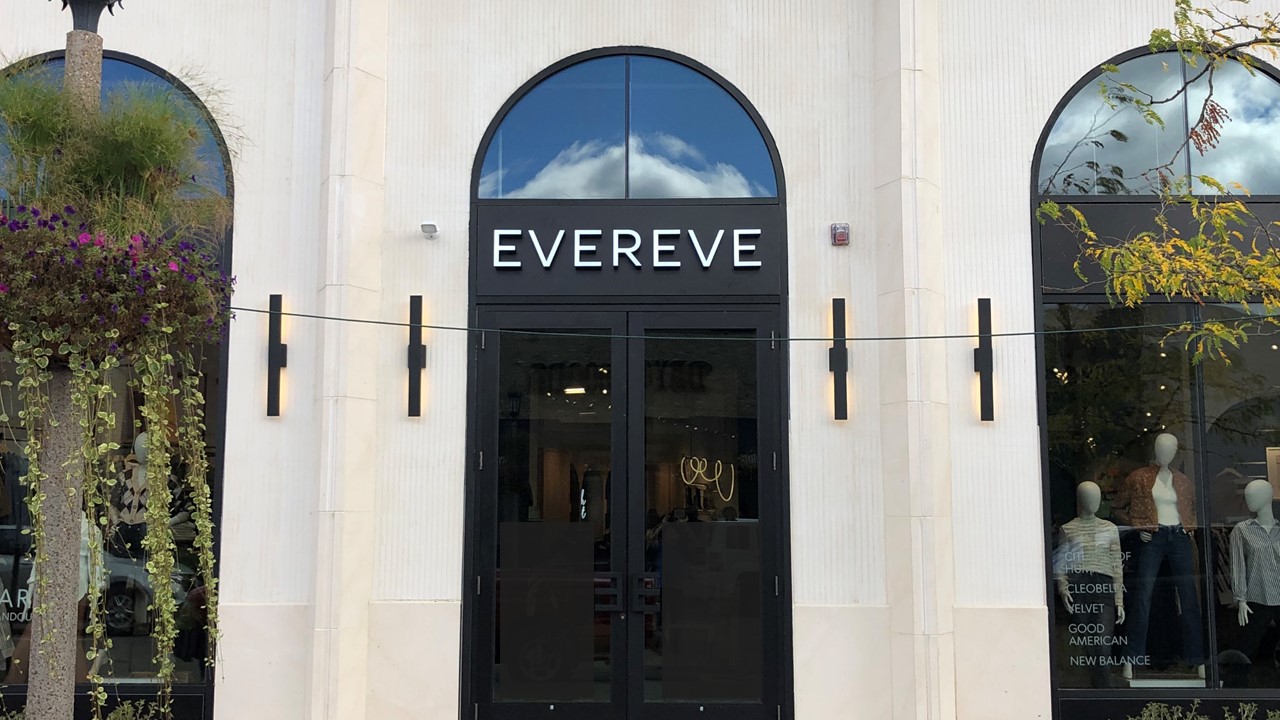 EVEREVE Relocates Store, Doubling in Size at The Village of Rochester Hills!
Opens, Thursday, September 22
Rochester Hills, MI - September 22, 2022 - Robert B. Aikens and Associates, owners of The Village of Rochester Hills, the premier outdoor lifestyle shopping center located at Adams and Walton, is pleased to announce that EVEREVE, the contemporary fashion retailer, has relocated their store, and moved into a new location at the shopping center. The new EVEREVE boutique is located at 232 N. Adams, adjacent to Sephora and the soon-to-open Aerie store, and will open to shoppers at 10am on Thursday, September 22, 2022.

EVEREVE is the destination for must-have fashion, offering a curated selection of women's apparel with just the right amount of edge, shoes and accessories that are effortless, stylish and always on-trend. Guests can discover thoughtfully selected pieces from the hottest brands, such as Faherty, Splendid, Vuori, Rails, Citizens of Humanity, Michael Stars and more; plus expert styling and warm, wholehearted customer services. Founded in 2004, co-CEO Megan Tamte, was inspired to open EVEREVE after struggling to find joy in traditional department store shopping. Megan, and her husband, co-CEO and founder Michael Tamte, made it their mission to open a national boutique where women would feel welcomed, seen and understood, were treated with warm, wholehearted customer service, and offered a product selection that inspires confidence. The brands promise is to inspire women to keep moving forward – in both their fashion and their lives.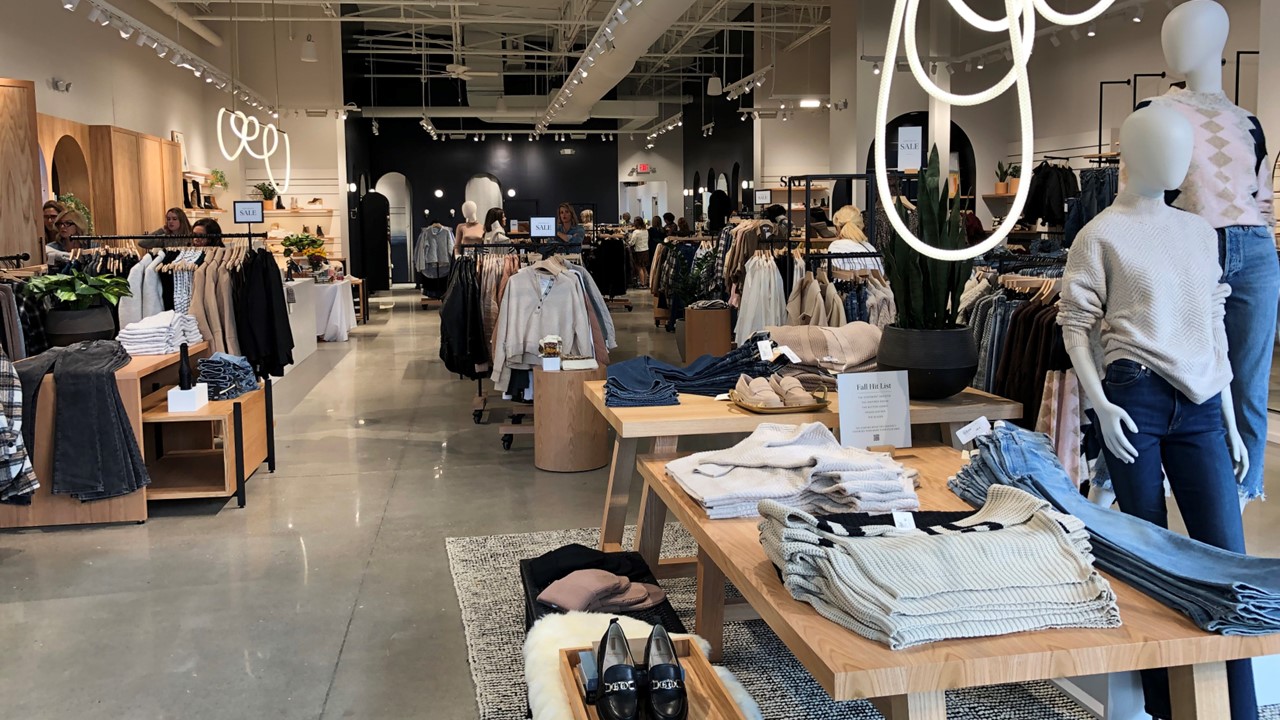 Plenty of room to shop in the new spacious EVEREVE! Twice the size of the previous location.
EVEREVE owes much of it's local success to the amazing staff at the Village of Rochester Hills. It begins with the leadership of General Manager, Anne Weber. Anne opened the first EVEREVE store in the Village 10 years ago. "We have had very little turnover. Our staff is extremely experienced and knows what EVEREVE customer service is all about. We're so excited to share this big and beautiful store with both current and new customers in the Village of Rochester Hills!"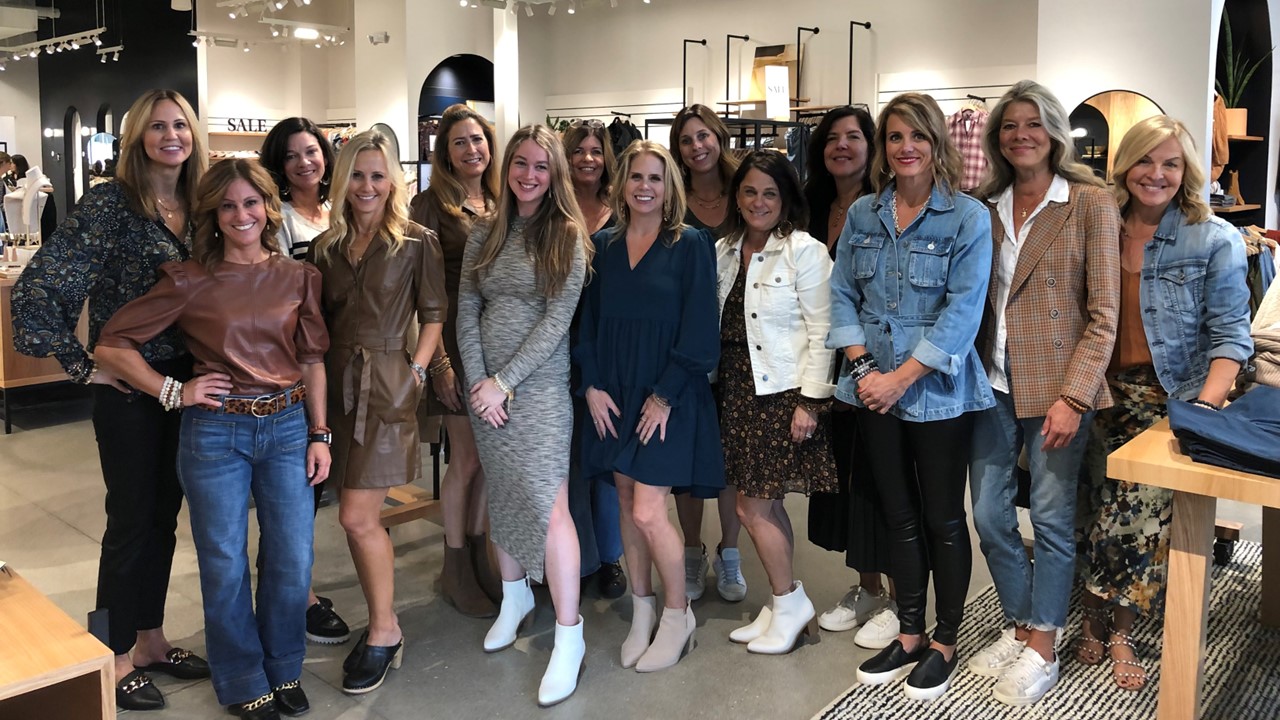 The Experienced Staff at EVEREVE stands ready to offer Outstanding Customer Service! (l to r) Heather Bordogna, Heather Mehl, Cindy Austermann, Anne-Marie Kuntzman, Stephanie Gajdzik, Lauren Yocca, Tricia Crowe, Kristy Ockerman (Assistant Manager), Kristen Bonner, Debbie Noonan, Deborah Kady, Anne Weber (General Manager), JoAnn Hermes.
The new, expanded boutique, moved directly across the street on Village Main, and has doubled its space, occupying 4,255 sq feet. The modern store uses warm materials like light wood, an abundance of natural light; and includes a cozy lounge area in a sleek space designed with room to shop and have fun picking out the latest fashions. EVEREVE will utilize the larger space for added merchandise, including a greater selection of denim, outerwear, and a broader assortment of footwear.

In celebration of the new EVEREVE opening, guests can expect to receive 15% off their entire purchase in-store only at The Village of Rochester Hills location Wednesday, September 21 to Sunday, September 25, 2022.

As the center celebrates 20 years, Robert B. Aikens & Associates continues to be optimistic about the leasing activity and future success of The Village. 2022 has already brought noteworthy openings that complement the mix of existing tenants in the center. From the highly anticipated Von Maur department store opening in March, the opening of an expanded Pottery Barn, along with Pandora, Soma Intimates, Madison Reed, LensCrafters, American Eagle, and the upcoming opening of Aerie in October, guests can find everything to fit their unique style and taste at The Village.

The Village of Rochester Hills is located at 104 N. Adams Road in Rochester Hills, MI.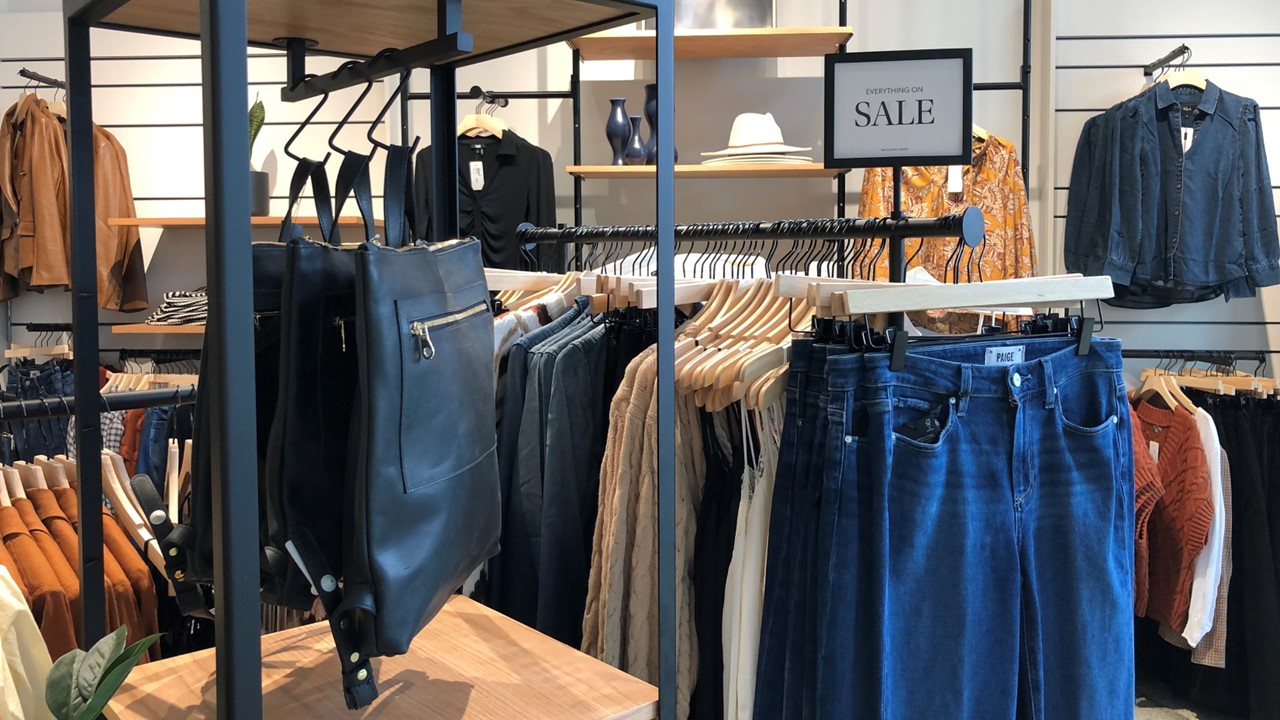 Curated selection of women's apparel at 15% off entire purchase (in-store only) thru Sunday, September 25.
ABOUT THE VILLAGE OF ROCHESTER HILLS

The Village of Rochester Hills, metropolitan Detroit's premier and award-winning outdoor lifestyle shopping center, was developed in 2002 by Robert B. Aikens & Associates, LLC. This dynamic 375,000-square-foot property, in the heart of Rochester Hills, Michigan, is co-anchored by Whole Foods and Von Maur. The Village boasts an outstanding mix of notable retailers and standout stores like Sephora, lululemon, Barnes & Noble, Williams Sonoma, Pottery Barn, EVEREVE, Soft Surroundings, Woodhouse Day Spa, Banana Republic, Aveda, Eddie Bauer, Chico's, White House | Black Market, and a broad selection of dining options include BRAVO! Italian Kitchen, Kruse & Muer, Mitchell's Fish Market, P.F. Chang's, Chipotle, The Jagged Fork, and Starbucks. The center features a walkable, pedestrian friendly streetscape, beautiful fountain and firepit, lush gardens and an outdoor park that is home to signature events and community activities. You can view the Village of Rochester Hills Website by CLICKING HERE.


ABOUT ROBERT B. AIKENS & ASSOCIATES

Robert B. Aikens & Associates, LLC is a privately owned commercial real estate development and management firm headquartered in Birmingham, Michigan. Founded by Robert B. Aikens, the company's history includes developing a wide variety of asset types, including major regional shopping malls, residential properties and office developments across the Midwest and the South, with a commitment to long-term ownership. Over the course of 40 years, Robert B. Aikens & Associates has earned the reputation as a leader in attracting outstanding new tenants, with a focus on developing timeless shopping centers. The family-run firm continues to build on Mr. Aikens' proud legacy with their latest ground-up mixed-use development projects, Five & Main, and Sakura Novi.
###
September 22, 2022, the Village of Rochester Hills, Rochester.Life