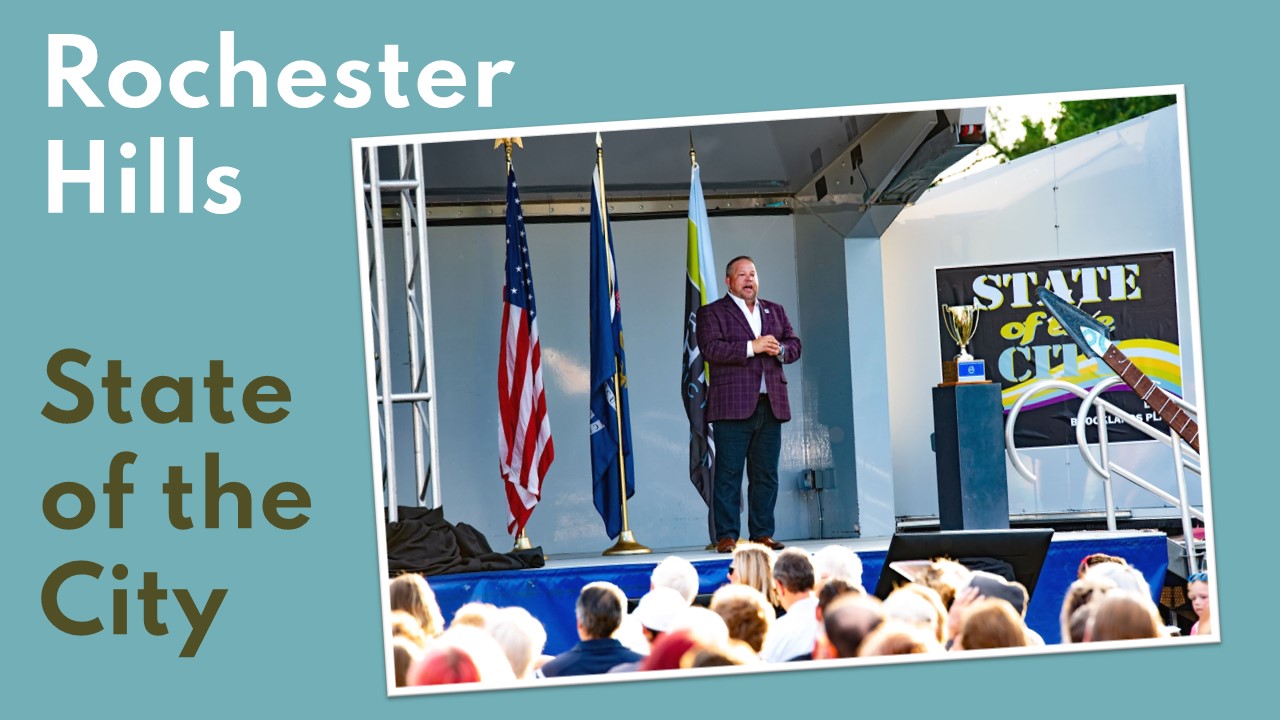 Mayor Barnett Rock's the Block at Annual State of the City Address
City celebrates success with block party in the Brooklands neighborhood
Aug 18, 2022, Rochester Hills, MI - Over 1,000 residents gathered along the Auburn Road corridor in the Brooklands neighborhood in Rochester Hills on Wednesday night to listen to Mayor Bryan K. Barnett's annual State of the City address and enjoy a old fashioned summertime block party.

Ushered down Auburn Road by the Rochester High School Falcons Marching Band, Mayor Barnett took to the stage to declare that the state of Rochester Hills is "exceptional, vibrant, resilient, and in 2022, stronger than ever."

The speech was held in the recently redesigned Auburn Road corridor in an effort to highlight the multi-million dollar investment in the City's oldest neighborhood over the last several years. The Michigan Municipal League even honored the redevelopment with its Community Excellence Award in 2021.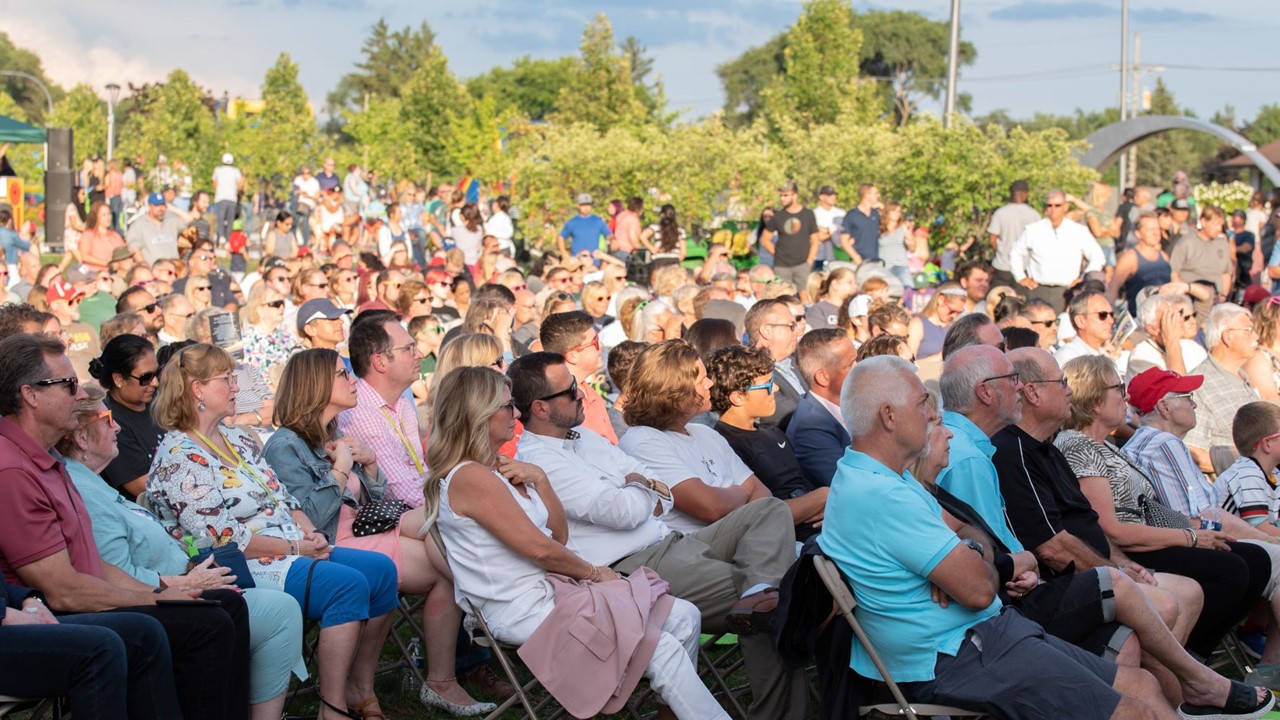 Huge Crowds Attend the State of the City Address and Block Party
The City of Rochester Hills was also recently recognized as one of the Top 25 Places to Live in the United States, and the safest city in Michigan among cities with more than 70,000 residents for the sixth consecutive year.

Near the end of his speech, Mayor Barnett gave the 2022 Rochester Hills Community Excellence Award to Rochester University coaching legend Garth Pleasant for his countless contributions to the community and the impact he has had on the lives of many.

Other highlights from the speech included:

• More than $50 million spent improving roads in the City over the last four years

• Rochester Hills parks had more than 1.2 million visitors in 2021

• The playground at Innovation Hills was named "Project of the Year" from the Michigan chapter of the American Public Works Association

• Over 2,000 free trees have been provided to residents over the last three years

• The City has not raised its millage rate in 8 years

• The average residential sale price for a home has increased 73% over the last decade

Following the speech, visitors filled Auburn Road to enjoy live music, inflatables, entertainment, and free food from Mozzarella's, Johnny Black's, Juan Blanco's, and Brain Freeze. The event concluded with a fireworks show for the neighborhood to enjoy.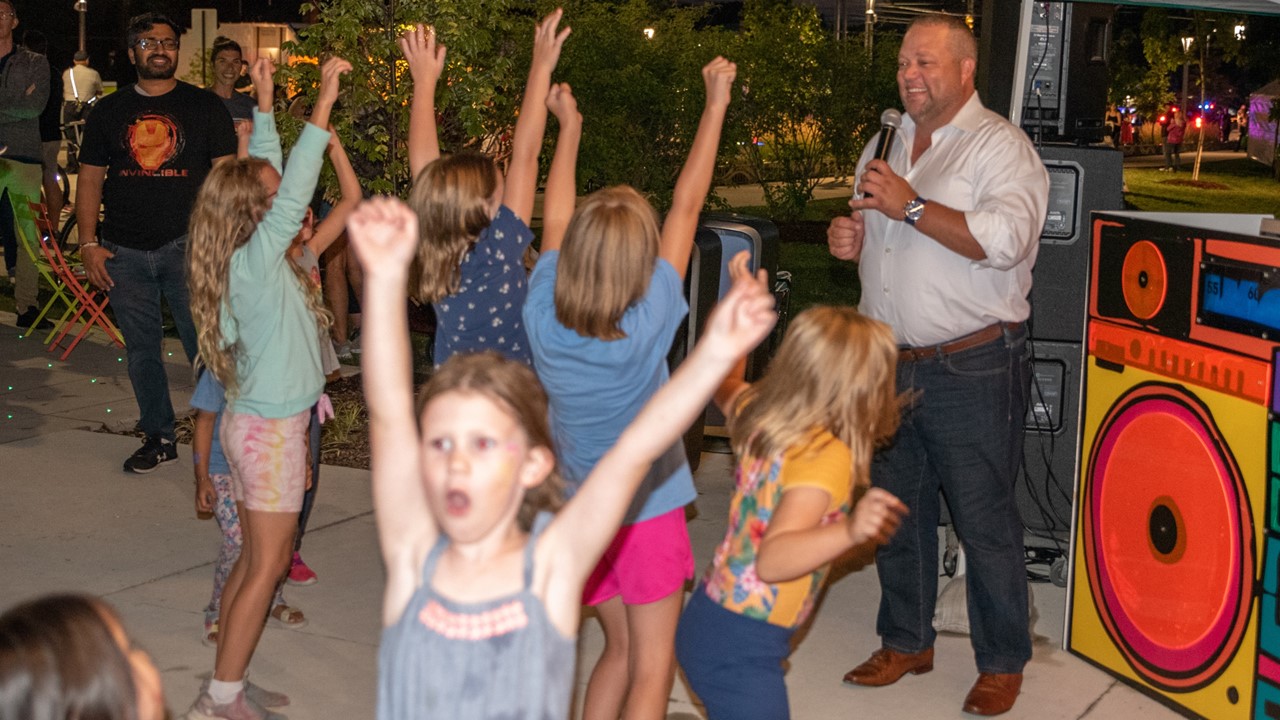 Kids joined Mayor Barnett enjoying the Live Music!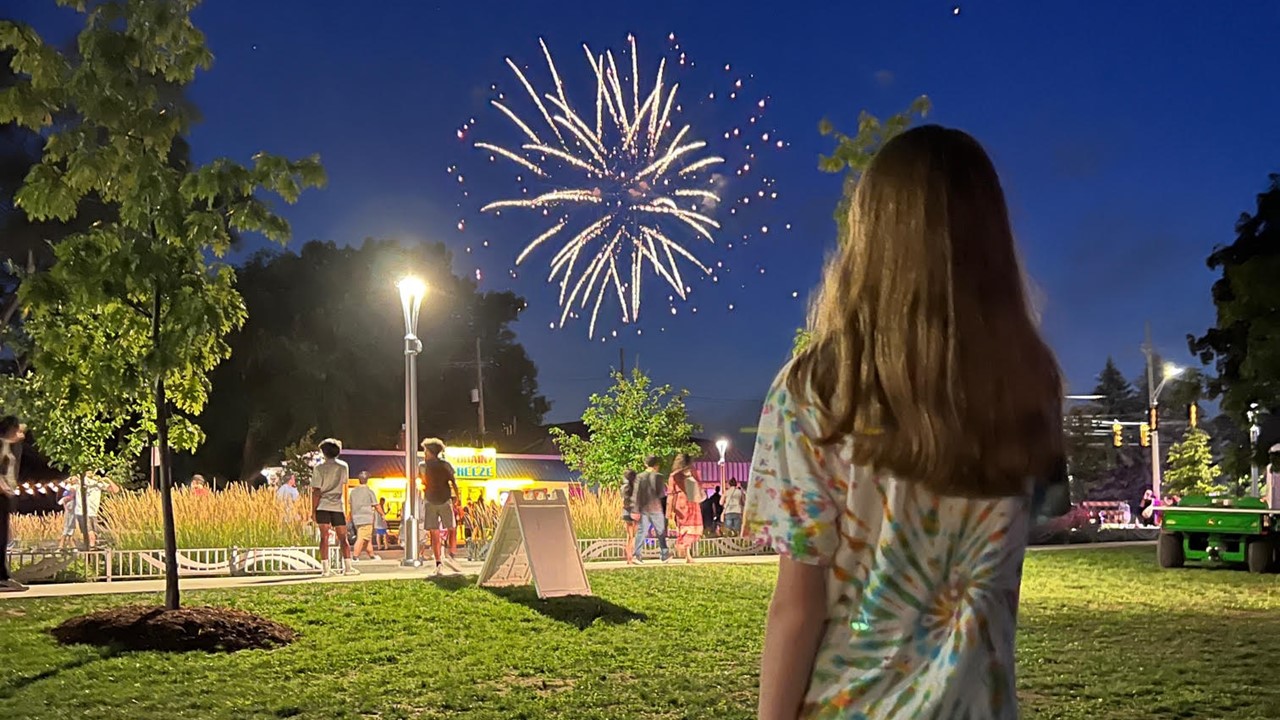 Fireworks Closed An Amazing Evening in the Brooklands Neighborhood!
The State of the City can be watched in its entirety online on Rochester Hills TV.





About the City of Rochester Hills

Established in 1984, the City of Rochester Hills is a prosperous community offering residents and businesses superior services. Voted one of the top places to live by several sources including CNN Money magazine, Rochester Hills is committed to sustaining its position among the nation's preeminent places to live, work and raise a family. Through the city's focus on health, education, and technology; the community continues to attract forward-thinking leaders and businesses.


###
August 22, 2022, City of Rochester Hills Mayor's Office