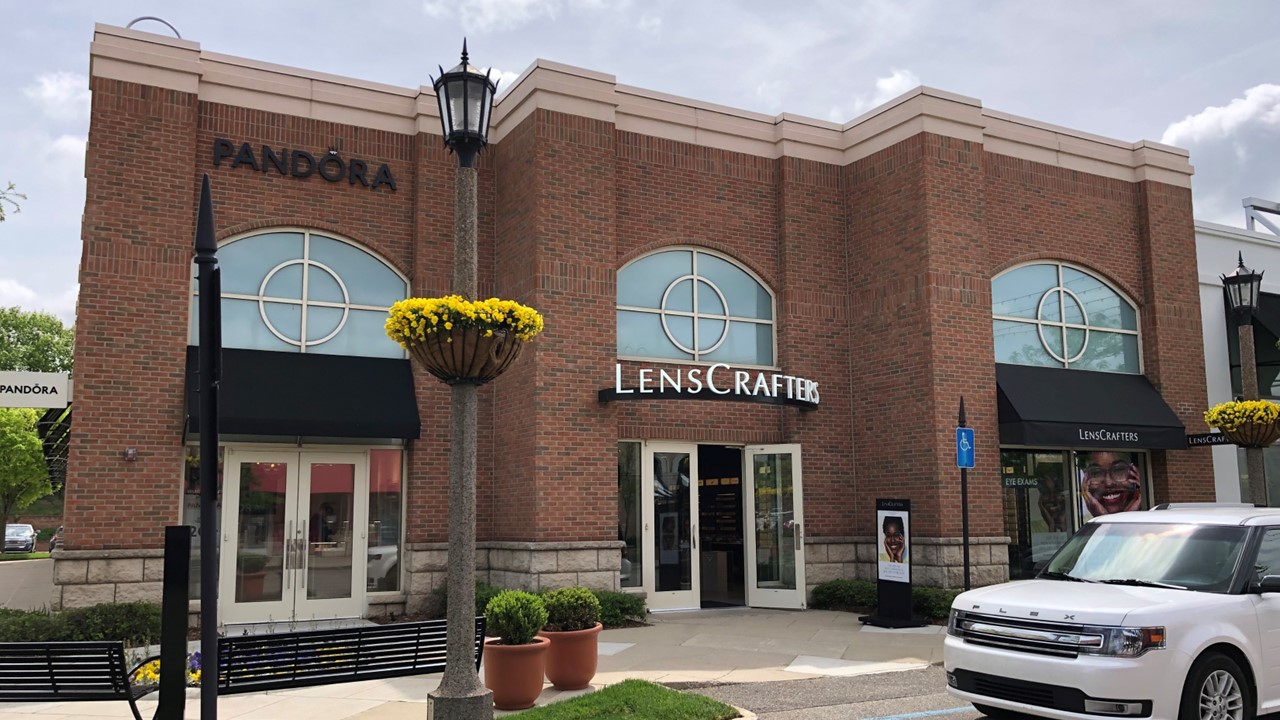 LENSCRAFTERS Opens at The Village of Rochester Hills!
LensCrafters eyewear brand, has opened an enhanced, state of the art vision showroom that features cutting edge lens and eye exam technology along with designer and premium eyewear brands in The Village of Rochester Hills, Detroit's premier outdoor shopping and lifestyle destination.

Guests can now shop and find their new signature look from the latest designer collections including Ray-Ban, Michael Kors, Oakley, Burberry, Prada, Tory Burch and many more.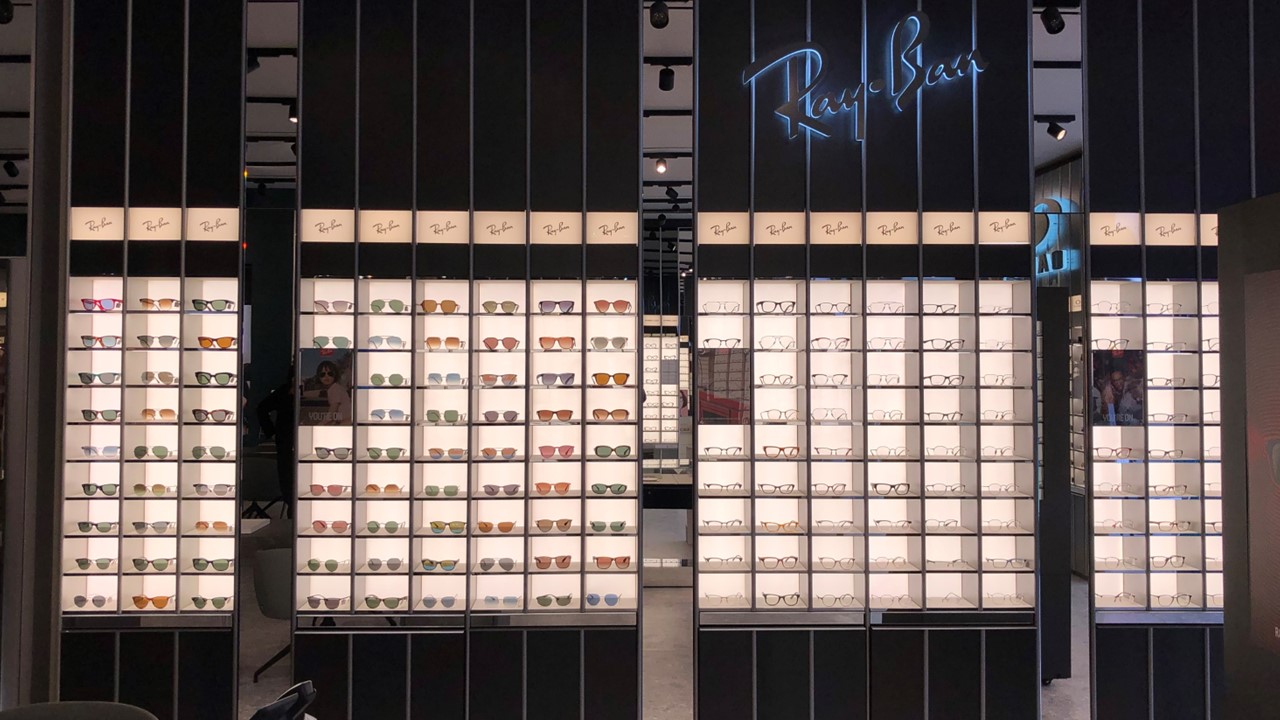 Ray-Ban's Latest Collections on Display
Rochester.Life spoke with Angela Gomez, LensCrafters Assistant Store Manager at the Village of Rochester Hills.

Angela shared, "LensCrafters is excited to be in the Village. This is the right spot for summer, as crowds enjoy walking the Village and stopping in to see what LensCrafters has to offer, many check out our wide selection of sunglasses. Not only do people love our products they adore our customer service. We're ready to do eye exams seven days a week, so you can get that eye exam on Sunday. We have a 30-day Happiness Guarantee. We want to make sure your sight is correct, your style is correct, and you're 100% HAPPY!"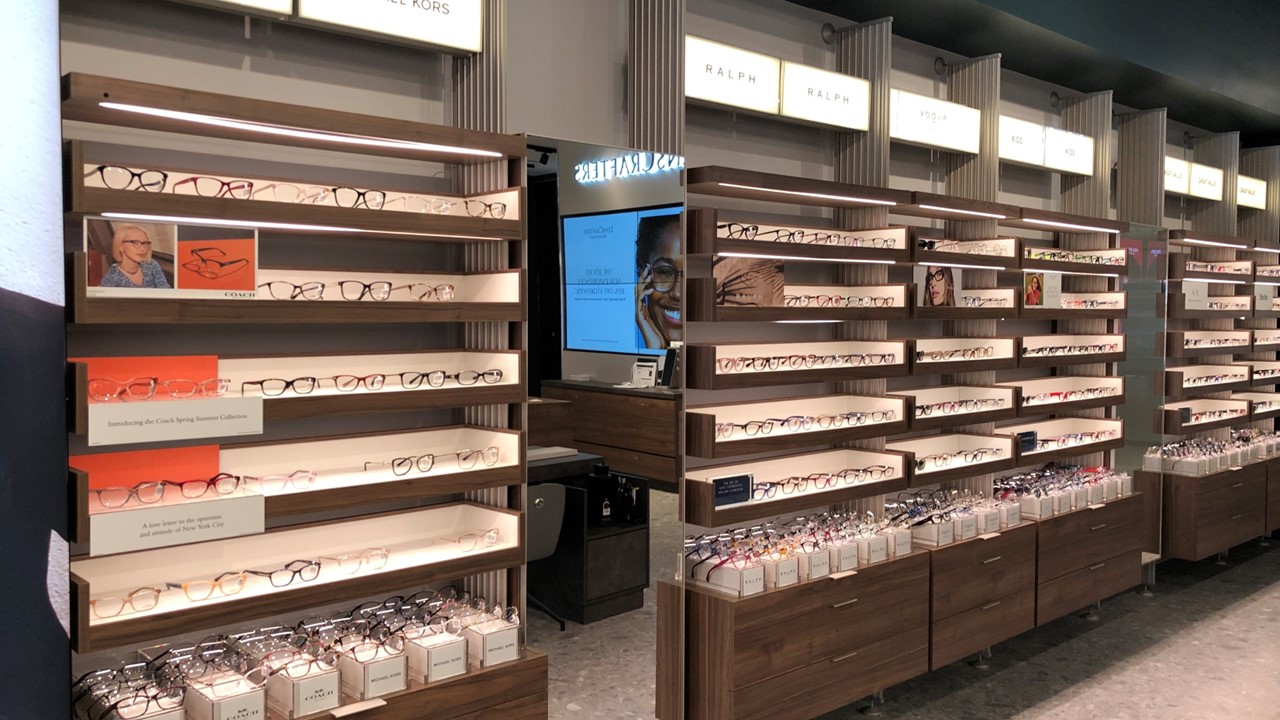 Wide Selection of Frames Ready for You to Try!
Among the many interesting eyewear products in the store are the "Ray-Ban Stories", first generation smart sunglasses and eyeglasses developed in partnership with Meta. Cameras are located in both corners of the frames allowing you to capture pictures and video, while also providing audio for music or calls.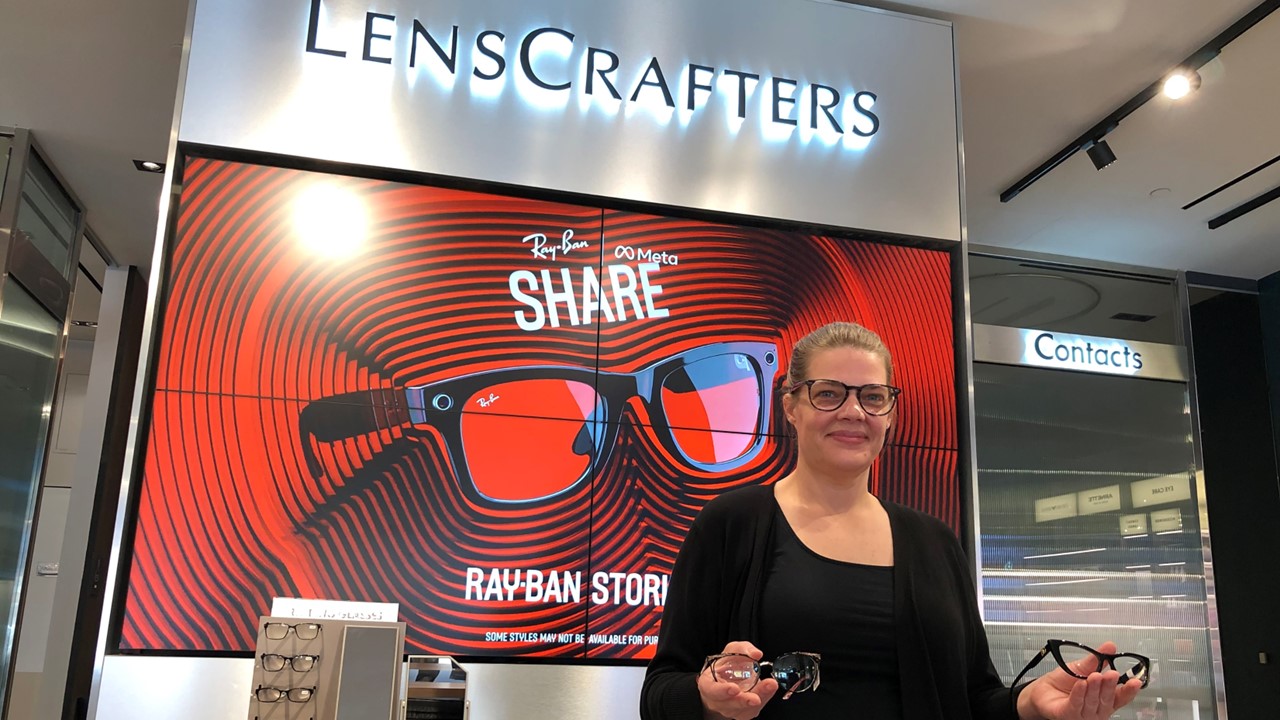 Assistant Store Manager, Angela Gomez, Ready to Help You Select the Right Eyewear!
LensCrafters customer Valli Sangster had her eyes on a Prada angular frame. "This was my first time in the store and I love the customer experience. Everybody was so kind and helpful to make sure I found the perfect eyewear!"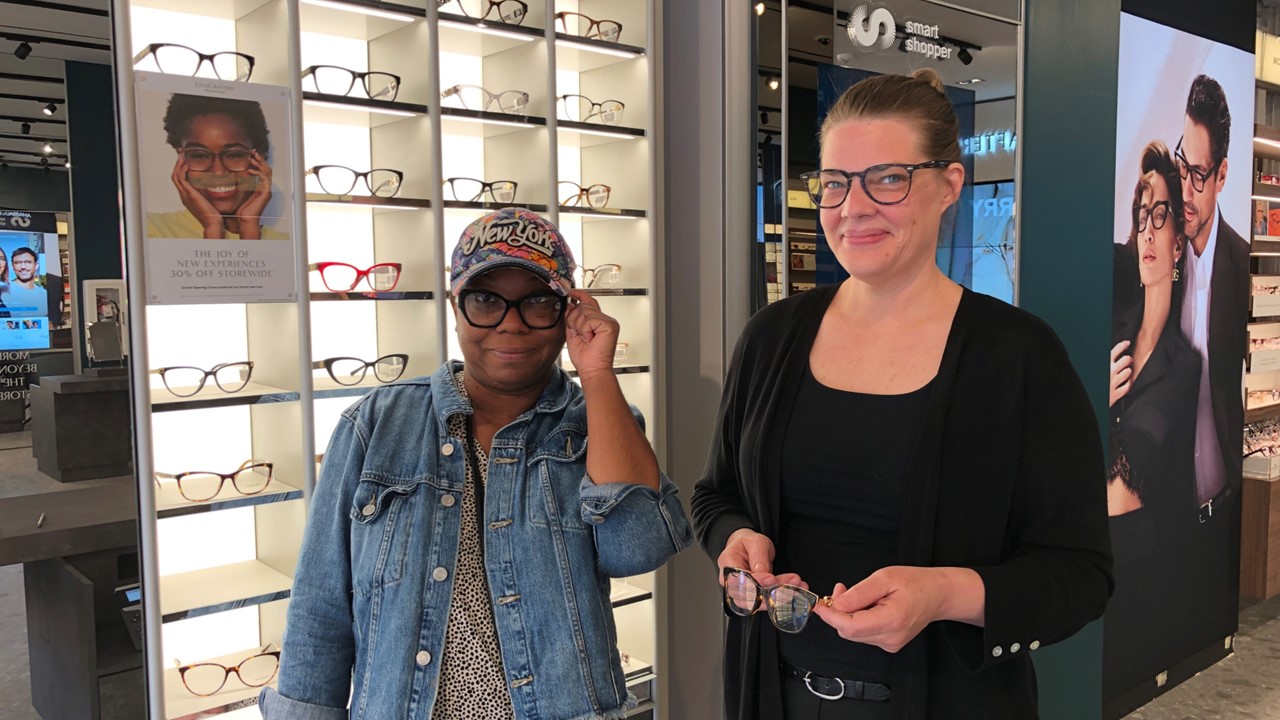 (l) Valli Sangster Tries on her Prada Angular Frames with help from (r) Assistant Store Manager, Angela Gomez.
LensCrafters is currently offering a Grand Opening Special for all guests on-site at their new Village of Rochester Hills location. The Grand Opening Special runs now until June 26, 2022 and features 30% off savings on frames, lenses, accessories, readers or an annual supply of contact lenses. This offer is valid in-store only. See store associate for further details or visit www.lenscrafters.com.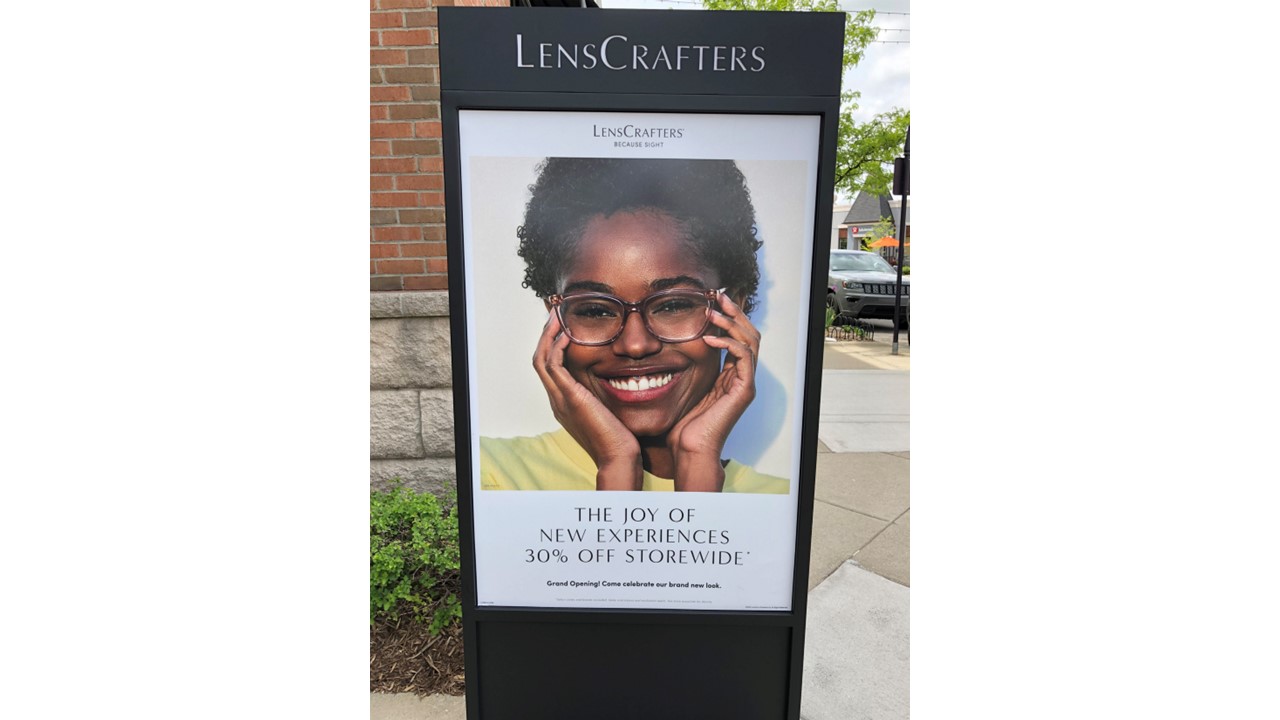 LensCrafters is located at The Village of Rochester Hills, 270 North Adams Road, Rochester Hills, MI 48309. It is now open from 9am-8pm Monday through Saturday and from 11:00am-6:00pm on Sundays.




About the LENSCRAFTERS

At LensCrafters, state-of-the-art vision technology is paired with a truly personal approach to eye care – focusing on what brings you joy in life, as well as your prescription needs. No matter what style or brand you're looking for, we have year-long must have frames from top designer brands like Ray Ban, Oakley, Vogue and many more. We accept most vision insurance plans and at LensCrafters all prescriptions are welcome!


About the Village of Rochester Hills

The Village of Rochester Hills, metropolitan Detroit's premier and award-winning outdoor lifestyle shopping center, was developed in 2002 by Robert B. Aikens & Associates, LLC. This dynamic 375,000-square-foot property, in the heart of Rochester Hills, Michigan, is co-anchored by Whole Foods and Von Maur. The Village boasts an outstanding mix of notable retailers and standout stores like Sephora, lululemon, Barnes & Noble, Williams Sonoma, Pottery Barn, EVEREVE, Soft Surroundings, Woodhouse Day Spa, Banana Republic, Aveda, Eddie Bauer, Chico's, White House | Black Market, and a broad selection of dining options include BRAVO! Italian Kitchen, Kruse & Muer, Mitchell's Fish Market, P.F. Chang's, Shake Shack, Chipotle, The Jagged Fork, and Starbucks. The center features a walkable, pedestrian friendly streetscape, beautiful fountain and firepit, lush gardens and an outdoor park that is home to signature events and community activities.


About the Robert B. Aikens & Associates

Robert B. Aikens & Associates, LLC is a privately owned commercial real estate development and management firm headquartered in Birmingham, Michigan. Founded by Robert B. Aikens, the company's history includes developing a wide variety of asset types, including major regional shopping malls, residential properties and office developments across the Midwest and the South, with a commitment to long-term ownership. Over the course of 40 years, Robert B. Aikens & Associates has earned the reputation as a leader in attracting outstanding new tenants, with a focus on developing timeless shopping centers. The family-run firm continues to build on Mr. Aiken's proud legacy with their latest ground-up mixed-use development projects, Five & Main, and Sakura Novi.



###
May 23, 2022, Rochester.Life Staff