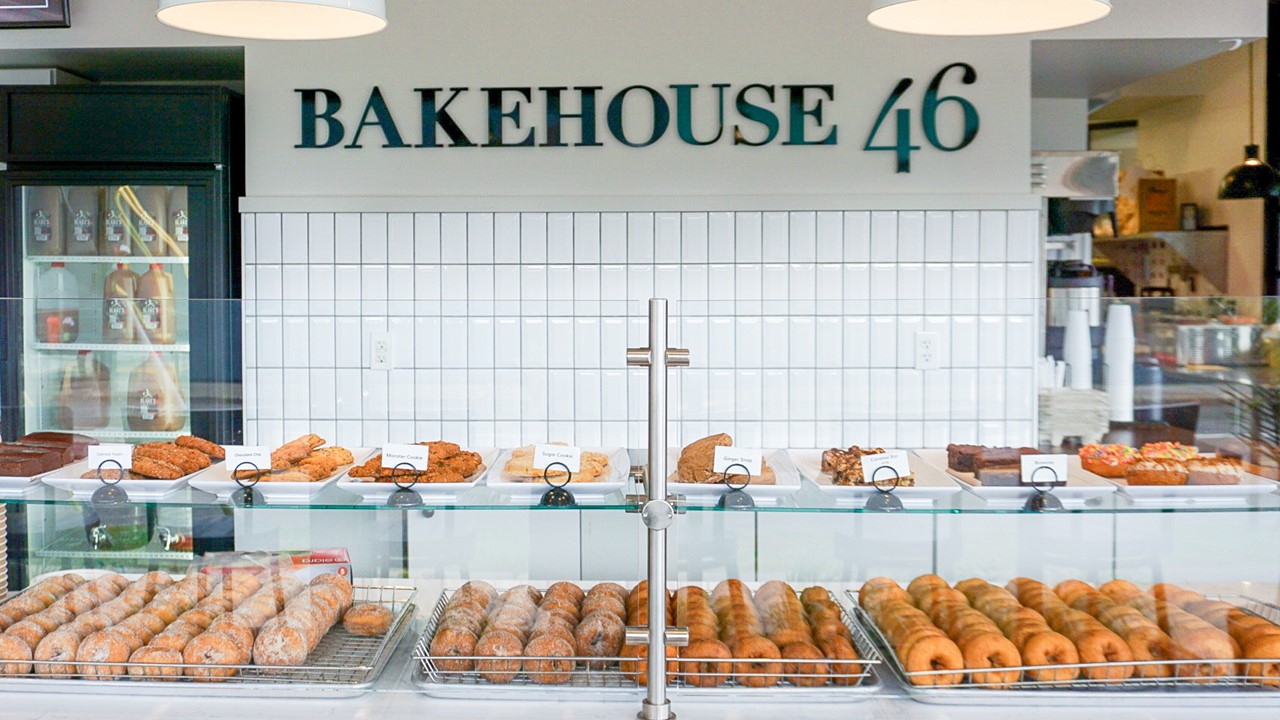 Bakehouse 46 Grand Opening!
9am Friday, May 13th & 9am Saturday, May 14th
THE FIRST 46 CUSTOMERS WILL RECEIVE A $46 GOLD GIFT CARD AND 15% OFF FOR LIFE!

HAPPY HOUR FROM 4pm to 6pm, EVERYTHING IS .46 CENTS!

GIVEAWAYS INCLUDE:
FREE DONUTS FOR A YEAR
FREE SAMMIES FOR A YEAR
AND A FREE EVENT PACKAGE UP TO $250!

FACE PAINTING, BALLOON ARTIST AND MORE!! 11am to 1pm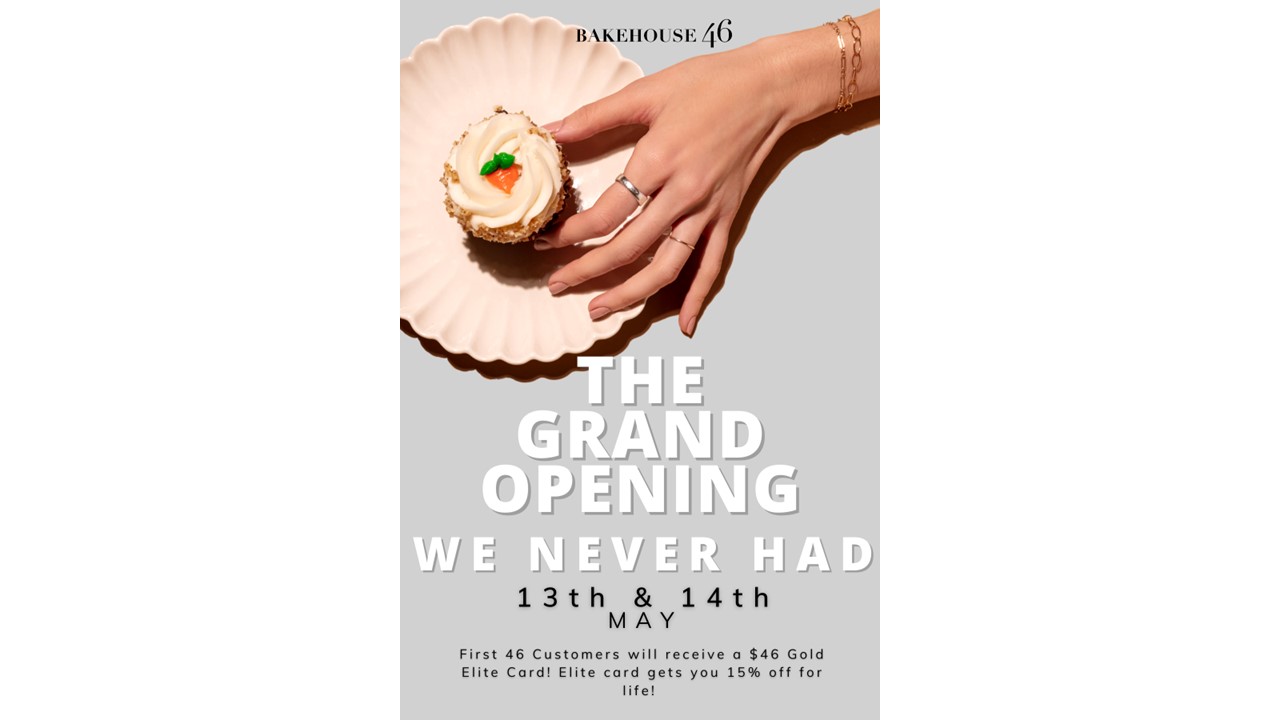 Rochester, MI - The excitement is building on the Northwest corner of 2nd and Main Street in downtown Rochester as Bakehouse 46 holds it's Grand Opening on Friday, May 13th and Saturday, May 14th.

Though patrons have been enjoying the delicious offerings at Bakehouse 46 since October 2020, due to the pandemic, the team at Bakehouse 46 moved the Grand Opening Celebration to May 2022!

Customers are in for a treat...Literally! From the scrumptious "from-scratch" gourmet cupcakes to Blake Farm's cider and donuts, there's something for every taste at Bakehouse 46.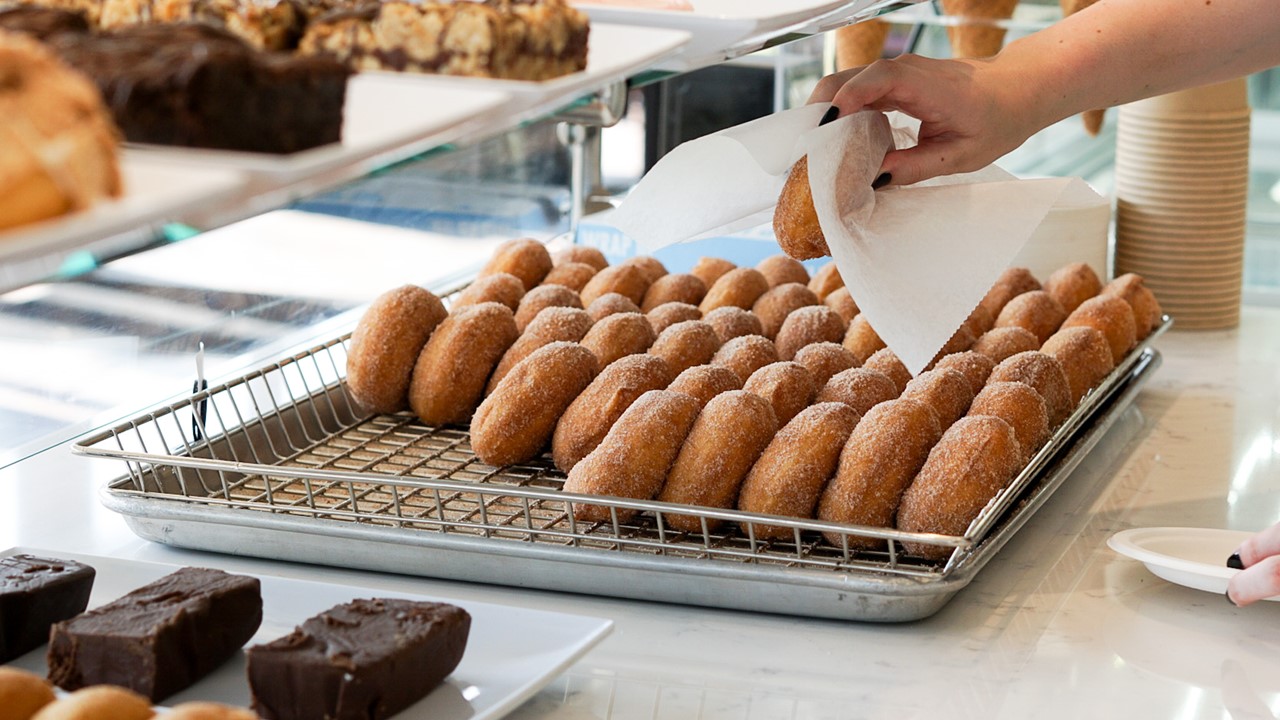 Blake Farm Cider Mill Donuts Available Downtown!
Rochester.Life asked Bakehouse 46's Chelsea Barton Smith, Brand Marketing Director, and Ashley Serra, District Manager, about Bakehouse 46 and the Grand Opening Celebration!

Q&A with Chelsea and Ashley

Q: Can you summarize what Bakehouse 46 is all about?

A: Bakehouse 46 is a culinary fusion between two well-known brands. Blake Farm is known for their 5-blend premium apple cider and of course their cider mill donuts. Cupcake Station is known for their from scratch gourmet cupcakes. We took the best of both worlds and combined them to make Bakehouse 46.

Our wide selection of best in class products create an experience for everyone, honoring our current food products while allowing for innovation in flavor and fun. We make fresh daily many of our bakery items, and source only the best local ingredients.


Q: Why did Blake's team up with Cupcake Station?

A: Blakes saw a great product within Cupcake Station and saw a huge opportunity to put two like-minded companies together to bring a brand new concept to the area. The two companies have a focus on fresh made baked goods and saw a perfect pairing between the two.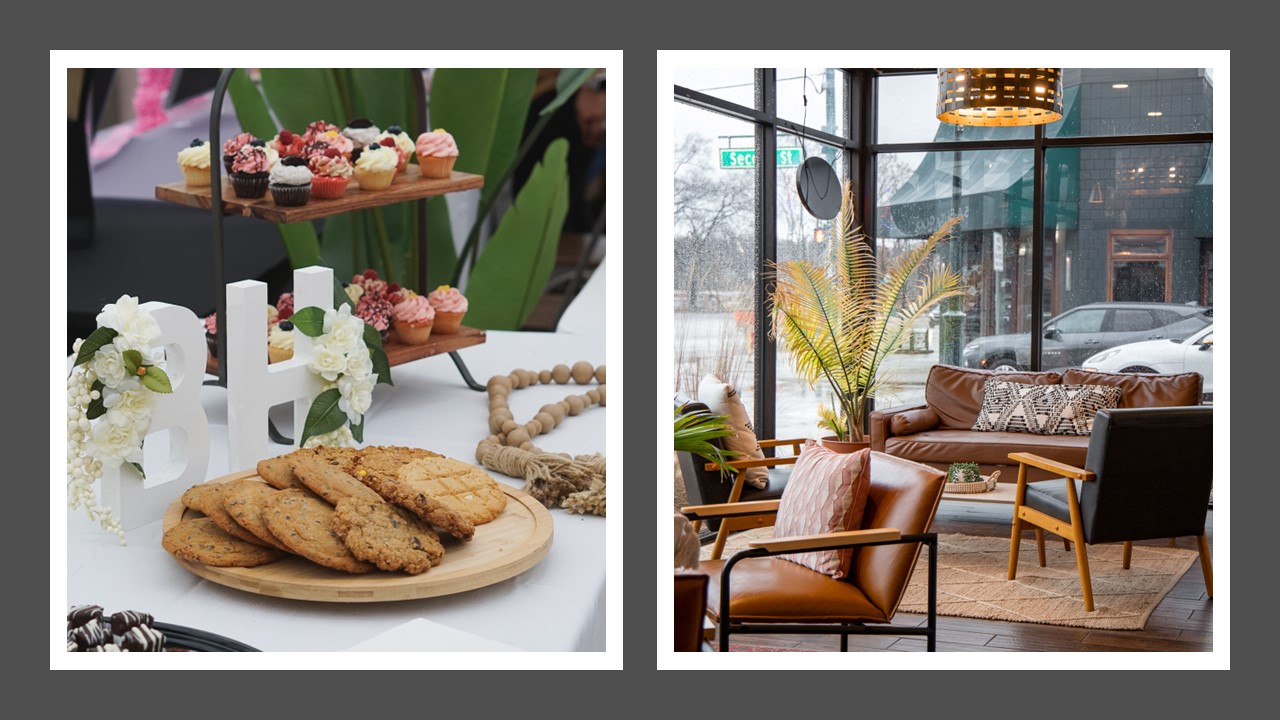 Choose Freshly Baked Goods then Relax in a Comfortable Atmosphere Downtown!
Q: Why do you think downtown Rochester is a good location?

A: Downtown Rochester has always been a great location for Cupcake Station and a great community to be a part of. As we opened up as Bakehouse 46 we are so excited to continue to be a part of the community and events that align with our brand like Art & Apples!


Q: Where does the name Bakehouse 46 come from?

A: We named it Bakehouse 46 because Blake Farms was founded in 1946.


Q: Ashley, what would you like customers to know about Bakehouse 46?

A: We are incredibly proud of the team we have built here at Bakehouse 46. We have created an environment where our team will make you feel warm and welcomed from the time you walk in the door, until the time you leave. Our team takes great pride in hand-crafting our sweet treats that will get you hooked and continue to come back for more. Our team in Rochester loves our community and will always make you feel like part of our Bakehouse family.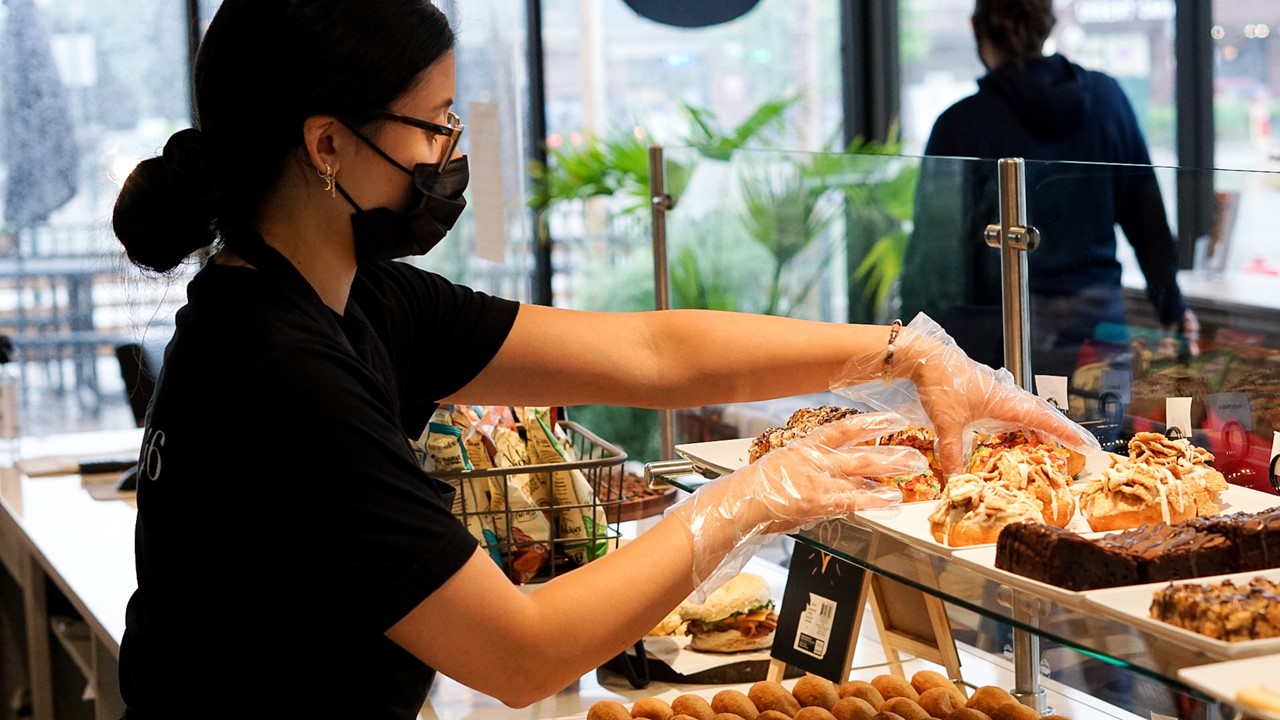 Team Members Ready to Welcome You with Hand-Crafted Sweet Treats!
Q: Chelsea, what would you like customers to know about Bakehouse 46?

A: Many people know us for our fresh Cider Mill Donuts and our Gourmet Cupcakes but what many people may not know is we have an incredible offering for Event Catering. We do a fantastic job catering for Weddings and special events and have recently added delicious hand-crafted Sammies that would be perfect for a luncheon or family outing! Also, our banana pudding is out of this world!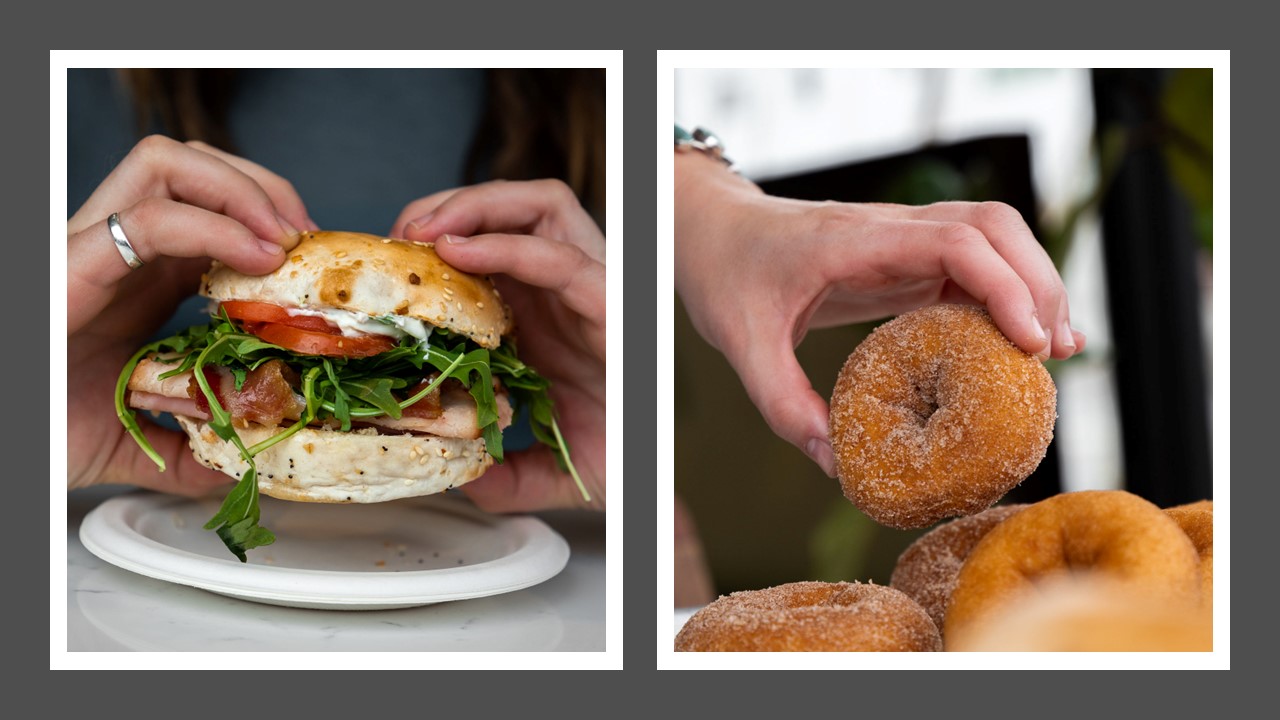 Choose from a variety of Breakfast Sammies and Classic Donuts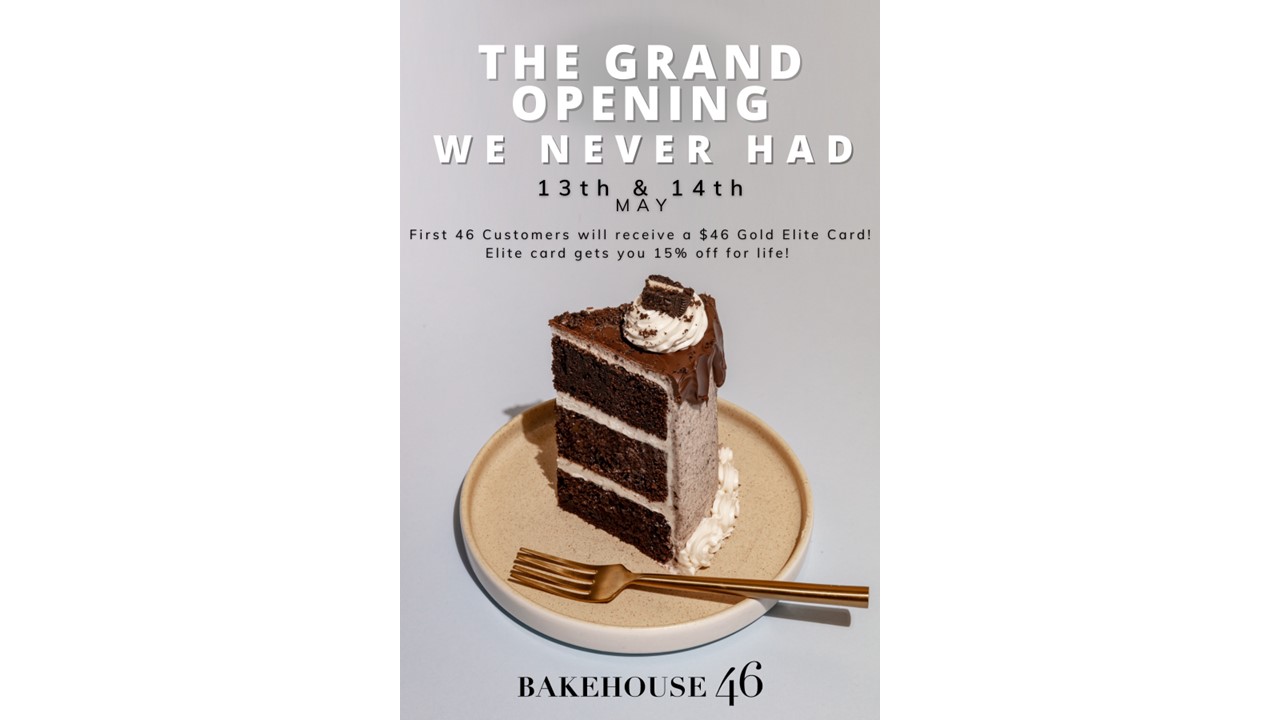 Don't Miss the Grand Opening! 9am Friday, May 13th and 9am Saturday, May 14th!
Chelsea, Ashley, and the Bakehouse 46 team have gone out of their way to create an amazing Grand Opening experience, while weaving in the number "46".

You would be crazy to miss out on a chance to be one of the first 46 customers to receive a $46 GOLD GIFT CARD AND 15% OFF FOR LIFE! Make sure to be there for Happy Hour too (4pm to 6pm) while EVERYTHING costs .46 cents!

Bring the kids from 11am to 1pm for face painting, a balloon artist, and more...

Get a chance to win FREE DONUTS FOR A YEAR, FREE SAMMIES FOR A YEAR, or a FREE EVENT PACKAGE UP TO $250!

Mark your calendars and make sure to get over to the Bakehouse 46 Grand Opening at 9am Friday, May 13th and 9am Saturday, May 14th!
May 4, 2022, Rochester.Life Staff