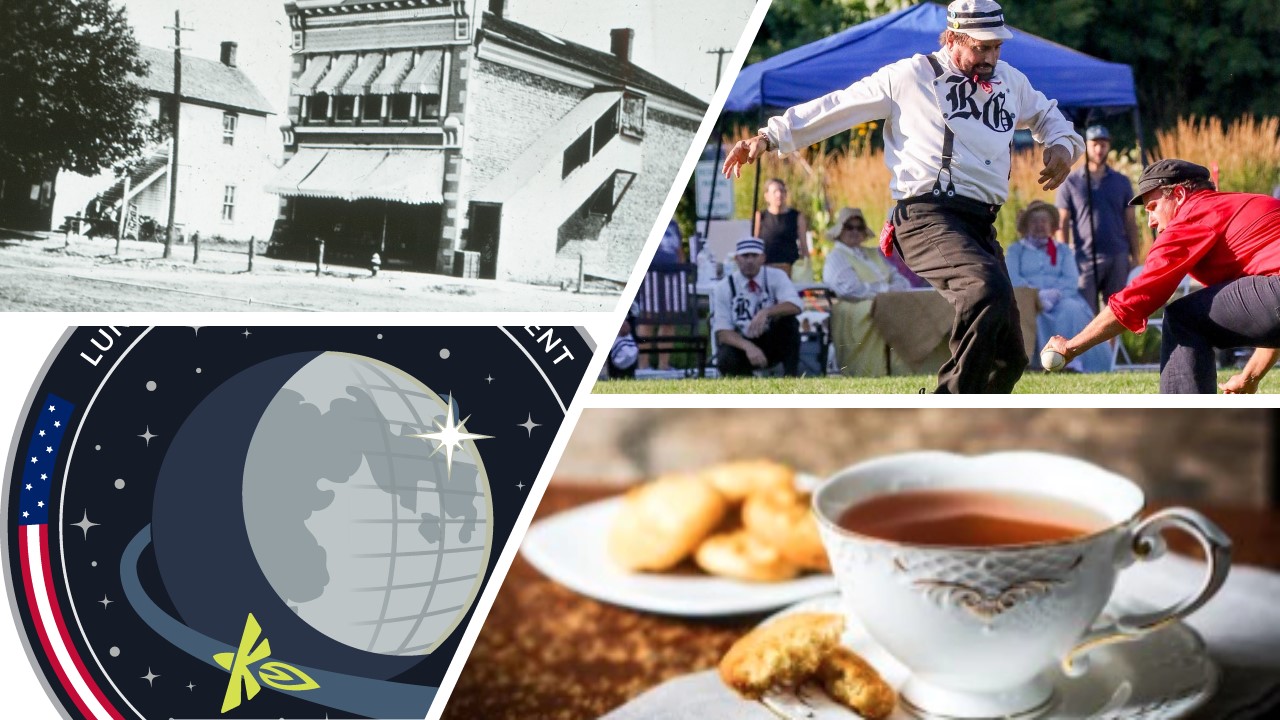 Rochester Hills Museum at Van Hoosen Farm Presents 1st-Half of May, 2022 Events!
Museum at the Market! Downtown Walking Tour

Date: Saturday, May 7

Time: 10am to 11am

Location: Meet at the Downtown Rochester Farmers Market, 202 E 3rd St.

Cost: Free

Register: N/A Join Museum staff at the Rochester Farmers Market! Buy some fresh food and then hit the streets to learn some fascinating facts to share at dinner with family and friends. Where is the oldest building on Main Street? Where were the first hotels? Who dressed up as President Taft to market his business? When did the telephone come to town? Where were all the churches? On this tour we'll explore our downtown exhibit signs and sift through historical photos and stories while walking about a half mile.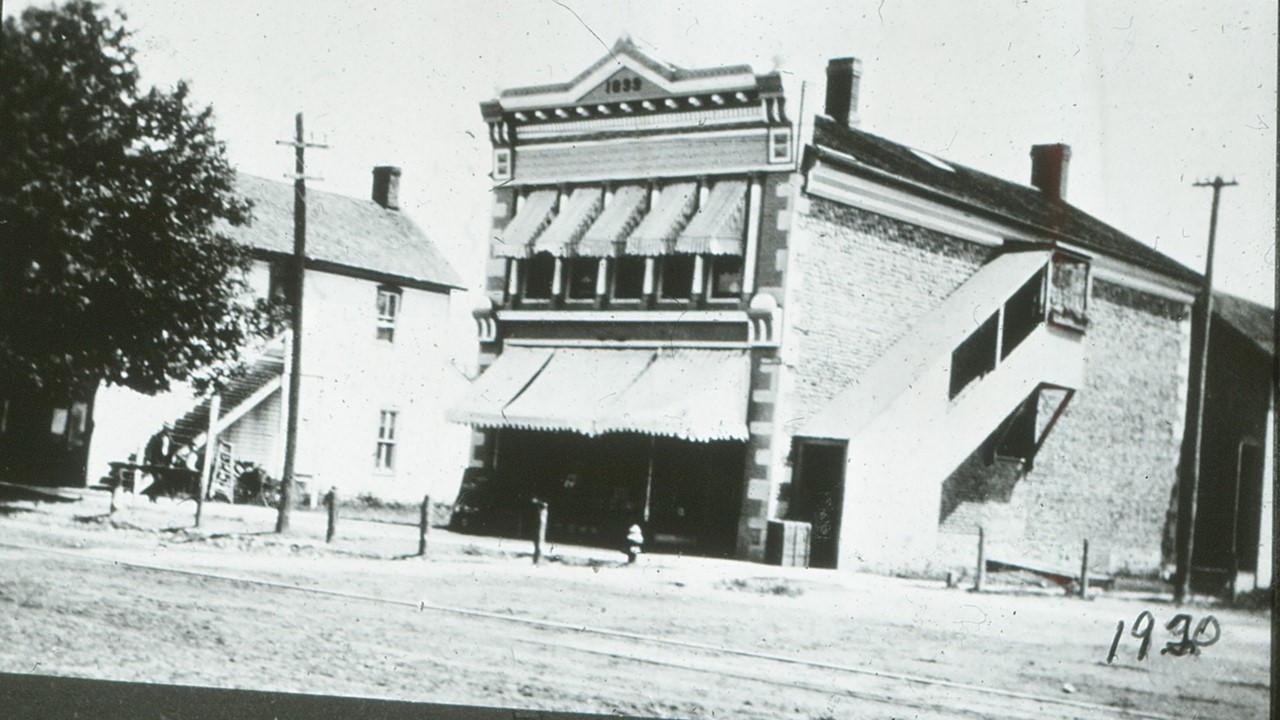 Event: Open House - One Room School House

Date: Saturday, May 7

Time: 12pm to 3pm

Location: Stoney Creek School House, 1051 Washington Rd

Cost: Free for Museum Members; $5 Adults; $3 Seniors & Students

Register: No registration required - Admission price includes access to museum exhibits

Practice your alphabet on a slate board, hop on some stilts, play quoits, master the ball and cup, or sift through old maps and artifacts. Visit the modern portion to look at old photographs, travel through time using our iPad exhibits, and look at old artifacts.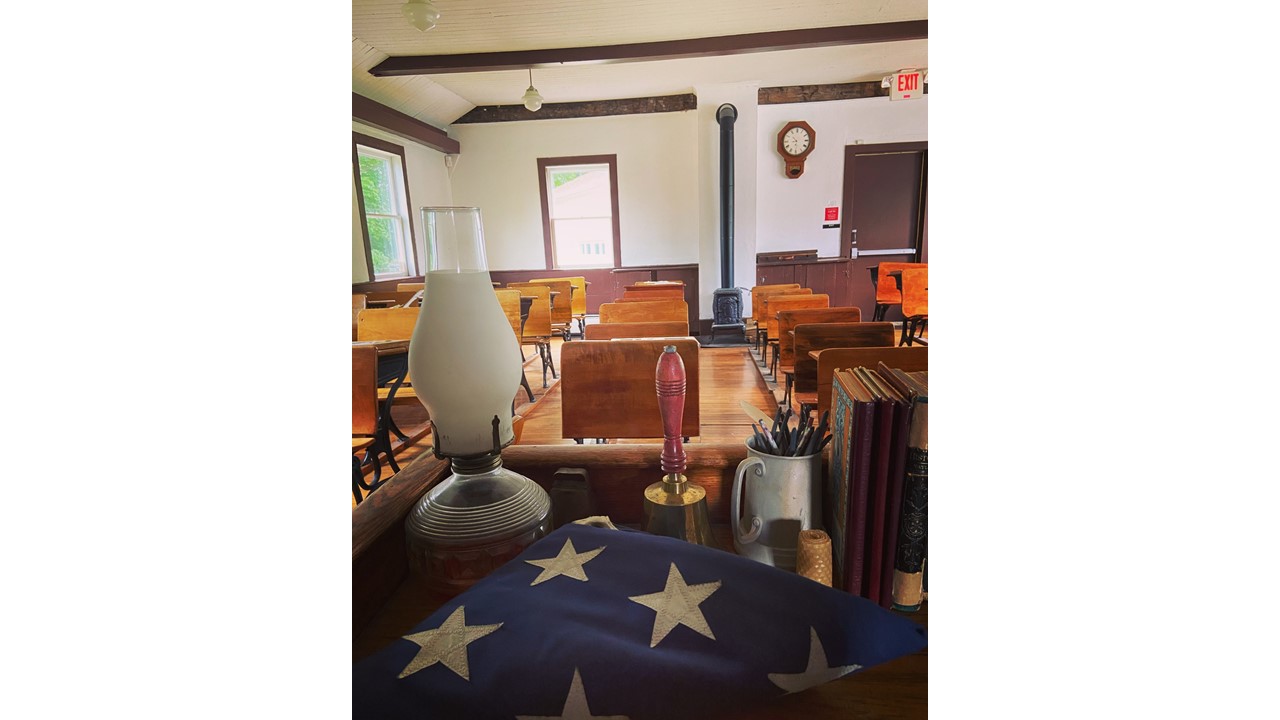 Event: Tea in the Farmhouse: 8,000 Miles away from Home

Date: Tuesday, April 12

Time: 3pm to 4pm

Location: Rochester Hills Museum at Van Hoosen Farm - Van Hoosen Farmhouse

Cost: $20/Non-Member; $15/Museum Member - Register by Monday, 5pm

Register: www.rochesterhills.org/musprograms

We're opening the doors of the farmhouse to host an afternoon, or low tea hour. Each session will explore a new aspect of family history and world travels. Guests get the chance to interact with artifacts and documents normally stored safely away in the collections room, while enjoying the ambiance of the 1840s Van Hoosen farmhouse. This unique opportunity is limited to 12 people. Tea and light snack will be served.

View the Roaring Twenties through the eyes of Dr. Bertha Van Hoosen, her sister Alice Van Hoosen Jones, and new college graduate, her niece Dr. Sarah Van Hoosen Jones as they travelled to New Zealand. Each personality shines bright through the photo album, as they traverse cities and countryside.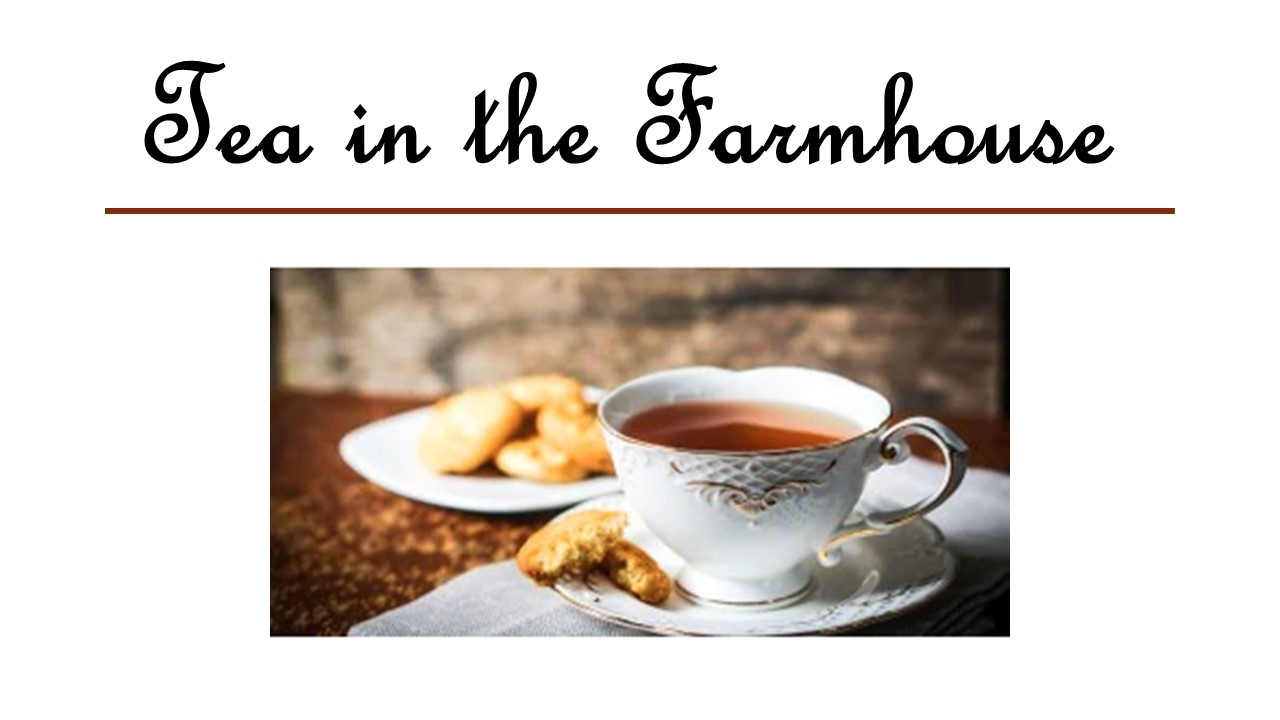 SMART Towns Programs

Smart Towns is a lifelong learning program led by educational, non-profit organizations in Rochester, Rochester Hills and Oakland Township. The Smart Towns 'partners' work together to provide a unique series of programs exploring one theme for the year. The 2022 theme is Revolution, Reaction, and Reform. For a full schedule visit smarttowns.rhpl.org

Event: SMART Towns Program: Exploring the Moon: How and Why *Via Zoom Presentation

Presenter: Dr. Benjamin Ashman, Aerospace Engineer

Date: Thursday, May 12

Time: 7pm to 8pm

Location: Virtual - Zoom

Cost: Free for Museum Members; $8 Adults; $5 Seniors

Register: www.rochesterhills.org/musprograms

NASA is in the midst of a lunar exploration campaign that will return humans to the surface of the Moon for the first time in over 50 years. The Artemis program will involve a series of robotic landers, a small space station orbiting in cislunar space, and several crewed expeditions with the goal of establishing a sustained human presence near the lunar South Pole. But why? Haven't we already been to the Moon? Many countries and even private companies are planning missions to the Moon in the next few years, motivated by scientific study, technology development, and prestige. This talk will give a brief overview of the Moon itself, its geography and geology, and survey highlights of what we've learned over the many years of lunar exploration, from 17th century telescope observations to the Apollo missions of the 1960s and 70s (named after the twin brother of Artemis). But many questions remain unanswered. The talk will discuss some of the most important outstanding questions and how NASA hopes to answer them with its lunar exploration plans.

The Lunar GNSS Receiver Experiment (LuGRE) is a payload on one of the robotic landers that will touch down on Mare Crisium in the summer of 2023. This talk will provide a mission overview and illustrate how this partnership between NASA and the Italian space agency, ASI, is representative of the new, fast-paced and diverse era of lunar exploration.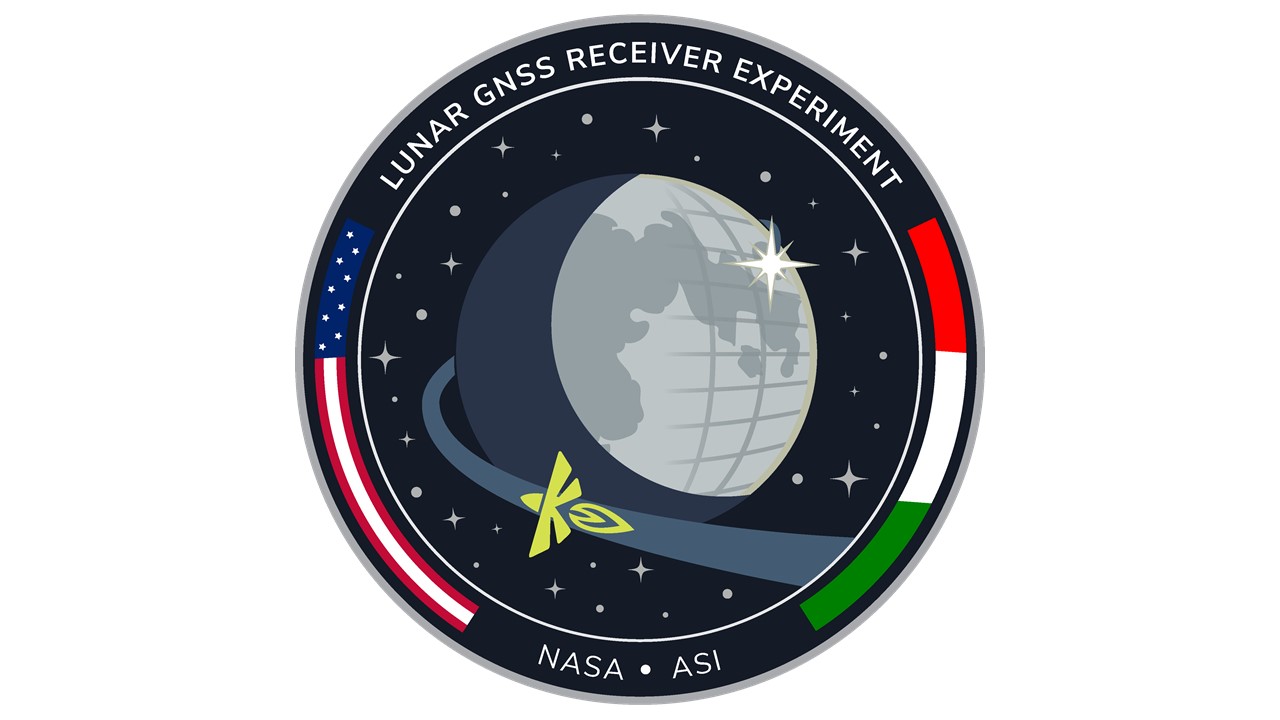 Event: Rochester Grangers Vintage Base Ball Matches

Dates & Times:

Saturday, May 14, 1:00pm vs Detroit Base Ball Club

Saturday, June 4, 1:00pm vs Walker Tavern Wheels

Saturday, June 11, 1:00pm vs Canton Cornshuckers

Tuesday, June 21, 6:30 pm vs Flint Lumber City - Summer Solstice match

Saturday, July 16, 1:00pm vs Bay City Independents

Saturday, September 17, 1:00pm vs Royal Oak Wahoos


Location: Rochester Hills Museum at Van Hoosen Farm, 1005 Van Hoosen Rd.

Cost: Free

Visit the Rochester Grangers Facebook page for their complete schedule of matches. Always verify date and time as match day approaches, as this schedule is subject to change.

The Rochester Grangers existed as a base ball club as early as 1871. Vintage base ball is played representing a time period when gentleman played for leisure and not for competition. You will not see any spitting, sliding, or wagering at these matches! Home matches are played at the Museum and guests should bring their own chairs or blankets, cool drinks, and sun protection.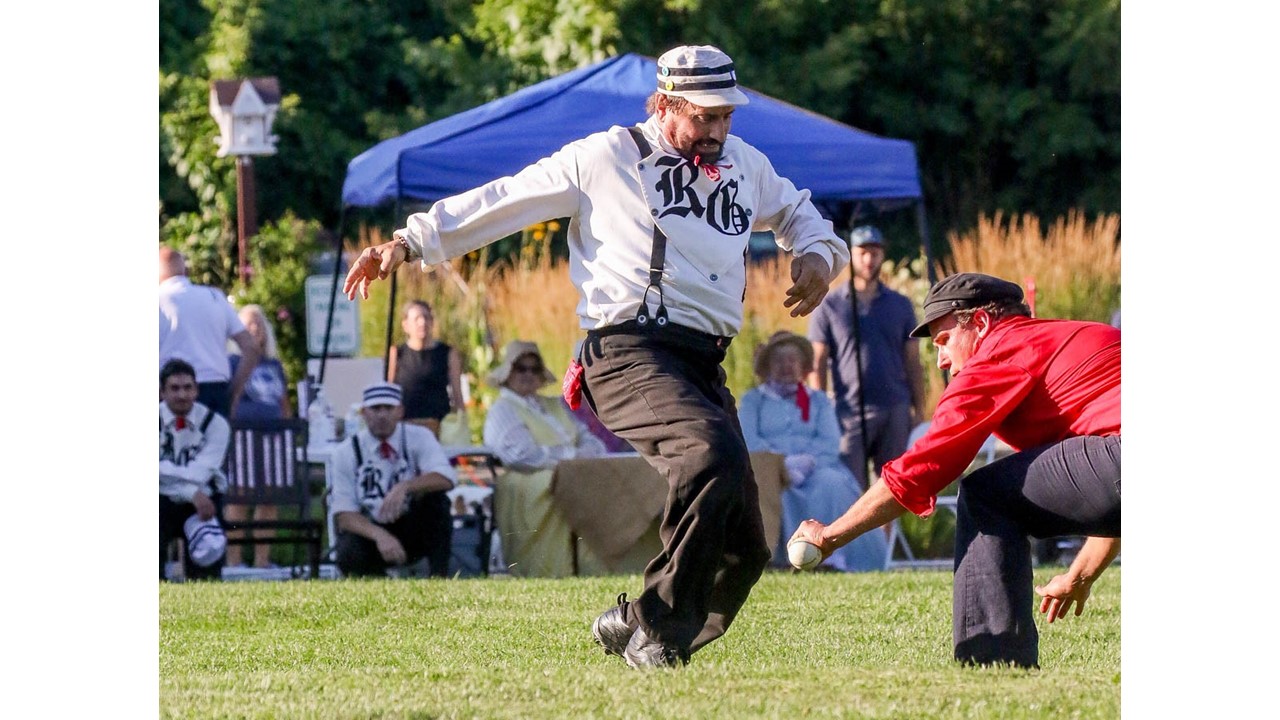 About Rochester Hills Museum at Van Hoosen Farm

The Rochester Hills Museum at Van Hoosen Farm is listed on the National Register of Historic Places and features the stories, people, and events that has made our community an exceptional place to call home for 200 years. We can host weddings, anniversaries, graduation parties, and more!

Email: rhmuseum@rochesterhills.org

Phone: 248.656.4663

Web: www.rochesterhills.org/museum.


Apr 25, 2022, Rochester Hills Museum at Van Hoosen Farm