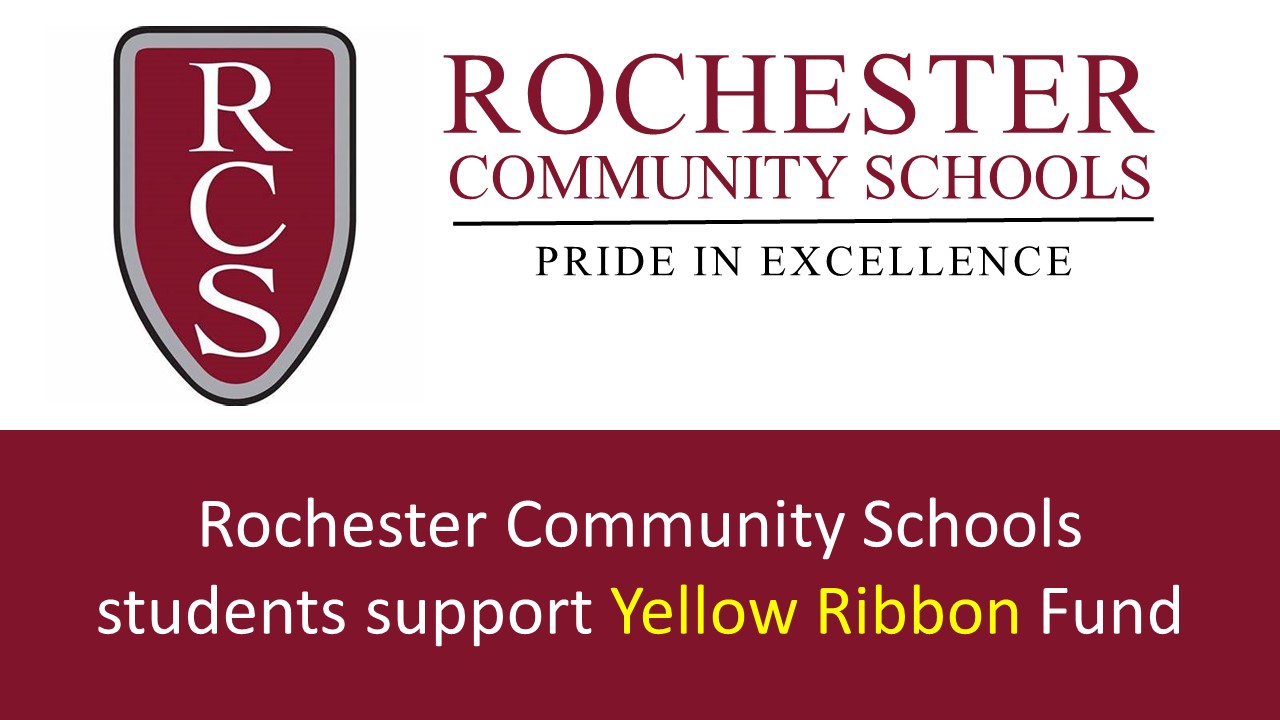 Rochester Community Schools students support Yellow Ribbon Fund


ROCHESTER, MI - Rochester Community Schools celebrates its 2022 charity week March 14-19. Each year during this time, student leaders at Rochester Adams, Rochester, and Stoney Creek High Schools join together to plan events that raise awareness for a cause that's important to them.

This year's high-school charity week is dedicated to supporting the Yellow Ribbon Fund, a nonprofit veteran service organization that provides rehabilitation and recovery efforts for wounded, ill, and injured servicemembers and their families. By providing housing, transportation and caregiver support during the recuperation phase, the Yellow Ribbon Fund bridges the gap between servicemember needs and healthcare benefits so families can stay together.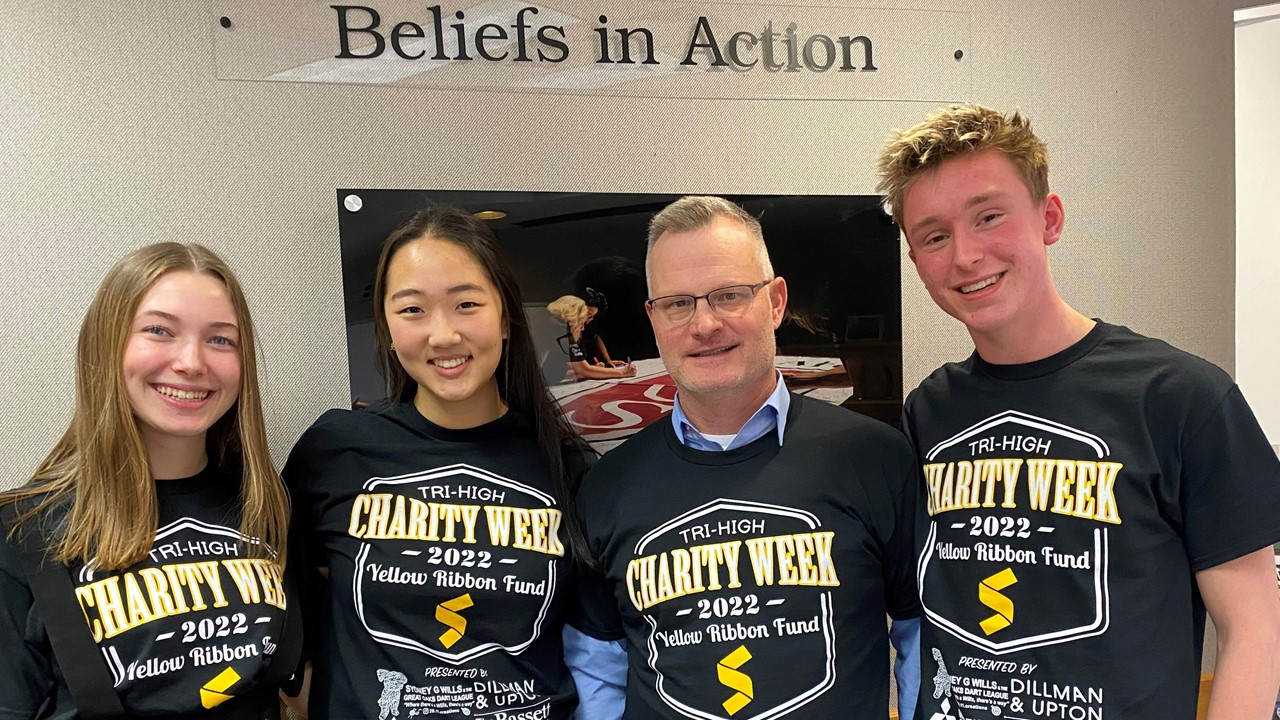 Superintendent and U.S. Marine Corps Veteran, Dr. Robert Shaner, joins student council leaders to support charity week
RCS school communities have established an annual tradition of donating generously through charity week fundraisers and friendly competitions that include classroom contests, raffles, spirit days, sports competitions, a tri-high dance, and rubber duck race. Nonprofit organizations that have benefitted from recent charity week donations include ShelterBox and Common Ground.

"Love and kindness tend to be contagious. It's amazing how our students can take this love and share it on an even greater level," said RCS Superintendent Dr. Robert Shaner. "As an educator, there's no greater joy than watching these children and young adults build upon their own capacity to make a difference in the world around them."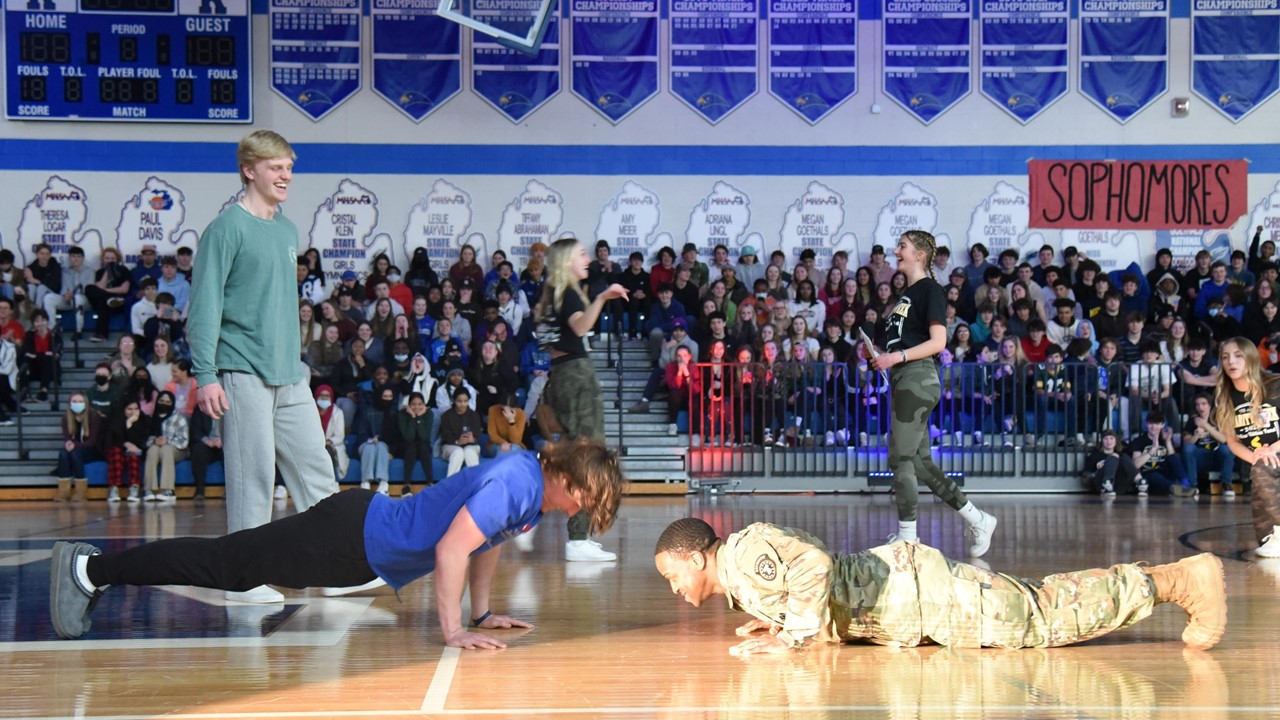 Rochester High School students engaged the help of local Army recruiters to increase excitement for the push-up challenge during the charity week pep assembly
Over the past several years, RCS students have developed a positive relationship with the Yellow Ribbon Fund of Michigan. Student-led initiatives included personal meetings with local veterans, collaborative Veteran's Day celebrations, and wearing yellow ribbons during athletic competitions to bring awareness to this worthy cause. During a trip to Washington, DC, RCS students also volunteered to provide childcare support so veterans could attend a group luncheon.

"Rochester, Stoney Creek, and Adams and High School students are so proud to raise money during our annual charity week for such a worthy and meaningful cause," said Kelley Cusmano, Rochester High School student council advisor. "The Yellow Ribbon Foundation impressed all of us with its commitment to veterans and military families and we cannot wait to show the community our final total!"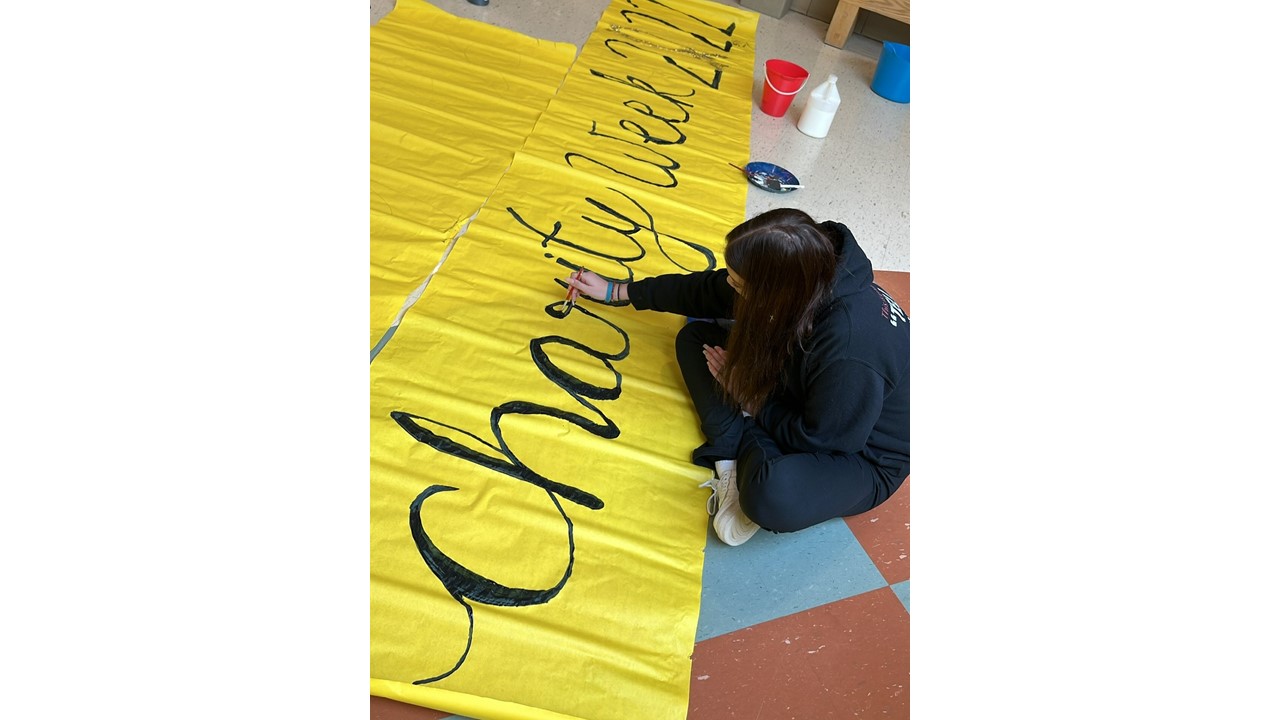 Stoney Creek High School students spread the word about Charity Week
In February, RCS was honored to welcome Yellow Ribbon Fund Executive Director, Gina Harrow, and her husband, Captain Ben Harrow, to meet with students and community members. Ben, a West Point graduate, was serving in the U.S. Army Special Forces when he was gravely injured by an improvised explosive device, or IED, in 2012.

Gina and Ben's story is one of many that have deeply resonated with RCS students – so much so, that the students have ambitiously set the goal of raising more than $100,000 to support the Yellow Ribbon Fund campaign.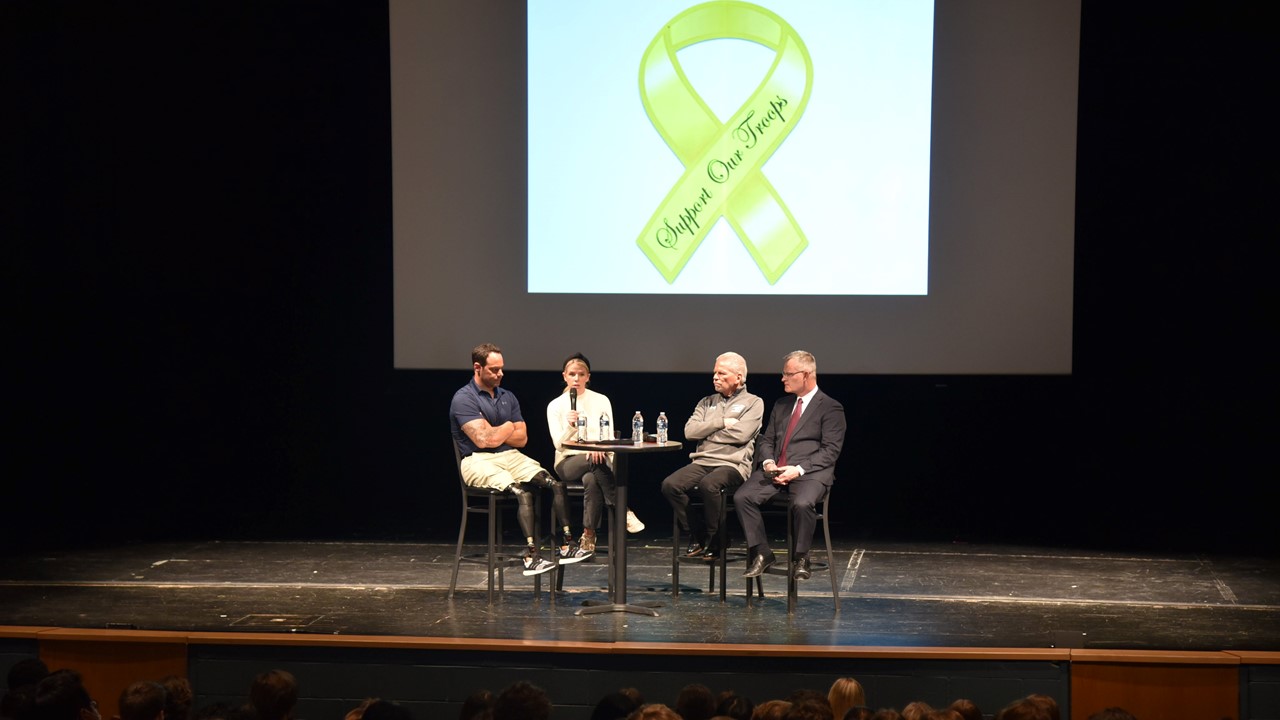 Ben and Gina Harrow, Yellow Ribbon Fund Michigan Branch Director, Vito Pampalona, and Dr. Shaner
To learn more about how to support their ongoing efforts, individuals can reach out using the Talk to RCS feature on the website at www.rochester.k12.mi.us

"We are truly grateful to be a part of a caring and compassionate community that inspires hope, joy, and love within our schools. With your continued help and support, there is nothing our students can't achieve," said Dr. Shaner.


###


Rochester Community Schools Mission
To provide a quality education in a caring atmosphere for students to attain the necessary skills and knowledge to become lifelong learners and contribute to a diverse, interdependent and changing world.